Thrill seekers can never deny the world of driving possibilities that venturing out into the wilderness with a 4×4 can present. Sometimes the only real way to really immerse yourself in the outdoors is if you can reach certain areas which are often unattainable in any other way. South and Southern Africa have an off-road culture unlike anywhere else in the world.
This majestic land is often described as a world within one country and with so many other countries within close proximity, there really is so much possibility and that possibility will only grow once you are exploring South and Southern Africa in a 4×4. Here are 5 4×4 trails to consider in 2018.
Be sure to check out 4×4 hire South Africa for a load down on what vehicles are for hire and which ones to take on these awesome adventures.
African Ranches River Camp – Botswana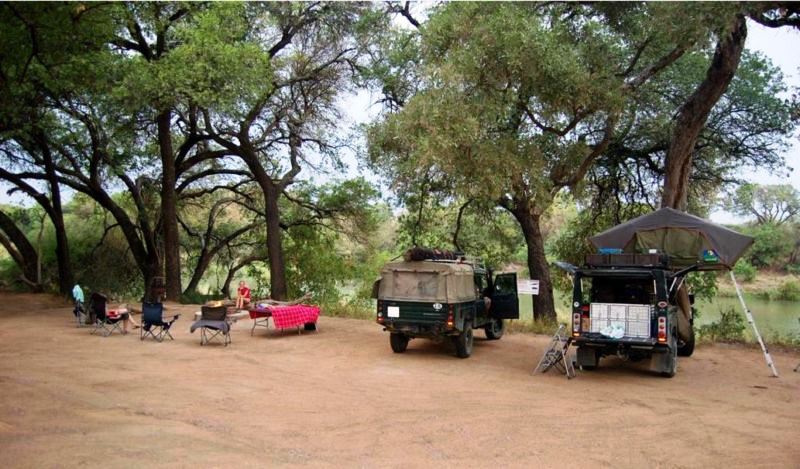 A relaxing camping area for after your 4×4 adventure – photo taken from www.baviaans-kouga4x4.com
This bushwhacked experience is geared to take city slickers back into the heart of nature in one of the most wildlife-rich countries on the planet – Botswana. This is a campsite which is great if you are just stopping over on your way to the Northern part of the country. This is definitely a great place to unwind before you hit those off roads in your 4×4. This establishment is situated on the banks of the mighty Limpopo River which is the second largest river in Africa hence it's teeming with wildlife. Hire 4×4 in Botswana to accommodate your travel.
Baviaans Kouga 4×4 – Eastern Cape Parks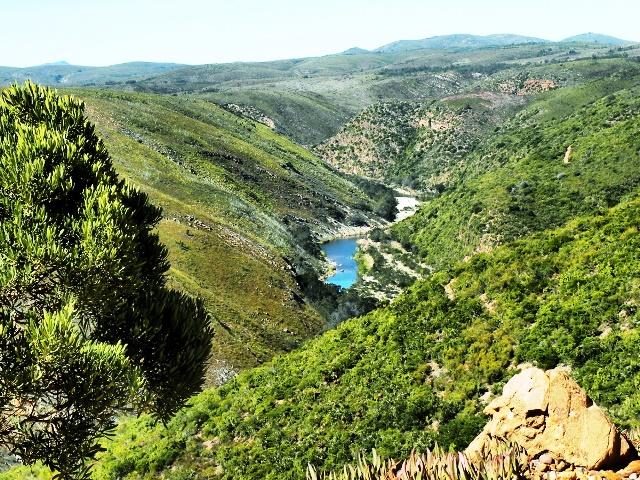 Rolling hills and majestic views await photo taken from – www.baviaans-kouga4x4.com
This 4×4 trail offers a scenic way in which to reach the camping area within proximity to the Baviaans Kouga. It's stated that the Fynbos 4×4 route can be navigated in a 2 wheel truck or bakkie, however, this is said to be a far more viable option if one is in a 4×4 vehicle. The Baviaanskloof is also A World Heritage site so naturally, this adds to the unrivalled beauty of the area.
Bergwoning Adventures – Eastern Free State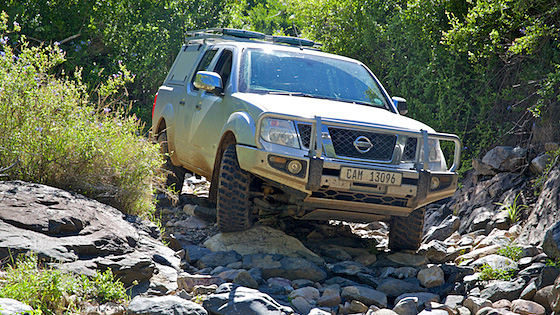 Gruelling off-road driving photo was taken from – www.nightjartravel.com4x4
This 4×4 trail is situated just 16kms from the popular artistic Eastern Free State town of Clarens. This makes these particular trails a great option for anyone living in Clarens and wishing to get away over the weekend. The location is also considered to be an idyllic destination for those seeking utter relaxation after their exhilarating 4×4 experience.  Drivers are also treated to breathtaking views of the Maluti Mountains nearby.
De Wildt – Pretoria North, Magaliesberg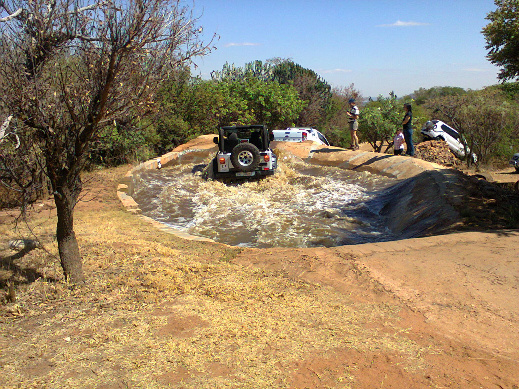 Take a dip and forget the car wash photo taken from – www.dewildt4x4.co.za
This is definitely a 4×4 route for the people working and living within the Highveld of South Africa. It's roughly an hour from Johannesburg and a mere 30 minutes from the popular Hartbeespoort Dam in Northern Pretoria making it the perfect weekend getaway for any hardened 4×4 enthusiasts. The area also has campsites with electrical points and braai facilities. There are also options to stay in log cabins if you do not wish to pitch a tent.
Kagga Kamma Nature Reserve – Central Karoo, Western Cape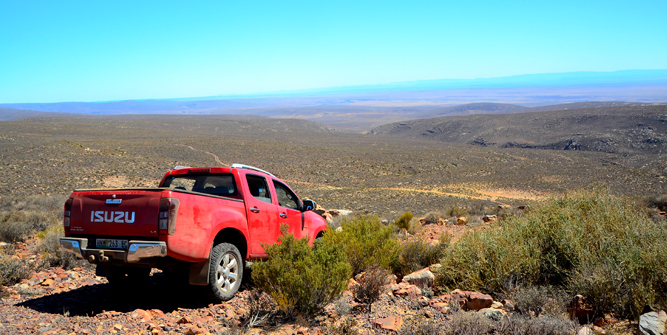 Just you, your 4×4 and the great outdoors photo was taken from – http://www.kaggakamma.co.za/4x4_trails.html
The Karoo has so much desolate beauty that it has kept people coming back year in and year out. Off-road driving is paramount in The Karoo and that's exactly what Kagga Kamma Nature Reserve 4×4 trails are all about.  There is so much to explore that you will surely forget that you are in fact in a desert. There is also a variety of accommodation to choose from after you get back from 4x4ing including Cave Suites, our Outcrop Open Air Room and a selection of luxurious Thatched Rondavels. Visit car hire South Africa to find the perfect vehicle for your trip.