Voetspore Amaroks on their way
The adventurer, Johan Badenhorst and his Voetspore team are yet again on their way to discover the essence of East Africa.
During the month of September, they will depart from Cape Agulhas, the most Southern tip of Africa, and travel all through East Africa until they reach Alexandria in Egypt.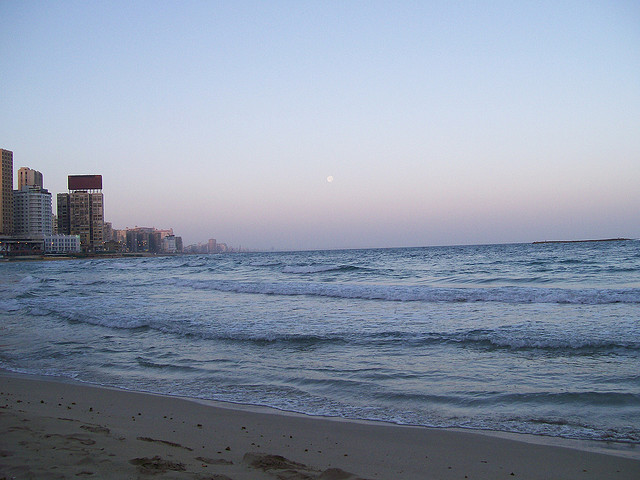 Above: Alexandria, Egypt is the Voetspore team's destination.
This will be the Voetspore team's 7th African adventure. The previous one was named Voetspore, Casablanca to Cape Town.
"Up to now we have done 140 000 km in the 4×4," says Badenhorst. This Voetspore will be named Voetspore Amarok, due to the three Volkswagen  Amaroks that will be used on the trip. These vehicles should withstand the sandy conditions of countries like Lesotho, Mozambique, Zimbabwe, Tanzania, Rwanda, Uganda, Kenya, Ethiopia, Eritrea, Sudan, and Egypt. It will probably take the team more or less 3 months to reach Egypt's busy center.
"Before I go traveling I usually ask three question: 'When do we leave?'; 'Which vehicles do we use?' and 'Can I come along'?" says Badenhorst.
That is why Badenhorst actually invites the public to meet him on 3 September at the Cape Agulhas backpackers and do a big stretch with him and his team.
"Voetspore is an about the lifestyle. I want to propagate a travel lifestyle in Africa. I want South Africans to get off the sofa and travel with me into Africa. I want them to see the bright stars and open skies of Africa."
Before each trip Badenhorst does extensive research. His books are always with him in the vehicles. "Sometimes we play it by ear, you can't always plan everything."
He says that he usually pays no bribes. But in a country like Nigeria, they all want a bribe, something like 20c. That isn't much, and I won't make a scene about it."
Badenhorst is the father of two girls and a son. The teams usually like traveling in the direction of home. But this trip will be different because their wheels will spin towards Egypt. There is usually one rule: we try not to drive in the evenings. The evening traffic in Africa is terrible.
During each trip he writes a journal. The previous journal was called: Voetspore – Casablanca tot Kaapstad, 'n dagboek, 'n kookboek, 'n notaboek.
If you can't travel along, buy the book and cook up a storm in your own backyard.
Voetspore: Agulhas tot Alexandria will be screened in March 2012 on SABC2.
Badenhorst and his team will write diary entries on the website www.voetspore.co.za. You can also watch on Google Earth where they are.
If you want to go on your own adventure through Africa, you might want to have a look at
4×4 hire
to find the best vehicle for your adventure.