Why Drive South Africa?
Quick, easy and efficient – compare & save from Southern Africa's top rental brands.
Wherever you going, we can help you.
348 Branches in 5 Countries.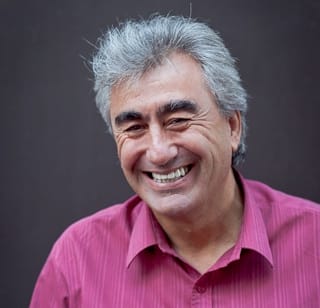 Experience, convenience, ease.
This is how hundreds of our past customers describe the customer service of our team. We strive to help travellers get around easily, safely and quickly...
Meet our team
Read customer reviews
4×4 Hire Malawi
Situated along the coast of East Africa, 4×4 hire in Malawi gives you the self-drive experience of a lifetime, with rugged terrain, heavenly beaches, friendly locals, and all the laid-back charm of a country that has to be explored to be believed. Drive South Africa offers a range of affordable Malawi 4×4 rental packages to help you navigate the country's highlights, from Cape Maclear to Lilongwe.
[Photo by: Martin Lopatka]
Beach and Bush Adventures with 4×4 Hire in Malawi
Get all the fun and adventure of a beach and bush Africa safari with Malawi 4×4 rental – giving you the flexibility of self-drive travel in one of the friendliest countries on earth. Rough roads and sleepy villages await on your Malawi holiday, with popular destinations such as Monkey Bay, Lake Malawi, Nyika National Park, Mount Mulanje, Ntchisi Forest Reserve and Zomba Plateau to name just a few hot-spots you may visit with your Malawi 4×4 hire from Drive South Africa.
Convenient 4×4 Rental in Malawi with Drive South Africa
With a wide range of vehicles for hire for your Malawi safari, all Drive South Africa 4x4s are fully equipped with camping and safari equipment, plus insurance and optional GPS on all 4×4 rentals in Malawi. Choose your model and hire duration, and book online through our secure website.
Other Southern Africa rental options
Standard cars, luxury cars, 4x4s and campers. Find just about any rental car in Southern Africa.
Luxury Car Hire South Africa
Drive in comfort and style in any of the luxury cars offered in Southern Africa. Convertibles, luxury sedans, sports cars, luxury SUVs and 4x4s.
Find the best deal in each car group from Southern Africa's top car hire companies.
From 2-berths to 6-berths. Choose a camper with all the modern comforts you need. Many include the kitchen sink.
Why Drive South Africa?
Browse our selection of rental cars for all your needs. We offer affordable car rental in luxury, short or long term car rental in Southern Africa.
Search Cars