Car Hire in Botswana
Drive South Africa's Botswana car rental service offers affordable car hire in Botswana. Our professional service coupled with cheap car rental rates ensures you are able to explore this wild, rugged and beautiful country at your leisure.
Drive South Africa offers a wide range of rental cars in Botswana, provided by our reliable and reputable affiliate Botswana car hire companies. Drive South Africa offers the best value car rental deals in Botswana.
Drive South Africa: Car Hire Botswana Service
At Drive South Africa we ensure all our customers receive prompt, professional service. Whether you've elected to see Botswana by 4×4 or you're looking for a cheap hire car, our Botswana affiliates provide professional customer service, comprehensive national assistance and breakdown cover.
Botswana Online Car Hire Booking Service
Our easy to use online reservation service offers late model, low mileage vehicles. Bookings are made on your behalf through the most reputable car rental companies in Botswana. By using reputable international car hire companies to supply rental vehicles, Drive South Africa is able to ensure you receive extensive after sales service.
Rental Car Airport Locations Botswana
Drive South Africa offers pick-up and drop-off car rental at three airports in Botswana. Airport car hire from these rental branches provides broad access across the country, allowing you to tailor your holiday rental with your flights into Gaborone Airport, Francistown Airport or Maun Airport.
Botswana is a country for the intrepid explorer and as such offers exciting driving opportunities, by hiring a car from a Botswana airport you'll be able to enjoy this quintessential safari country at your own pace and from your own safari car rental. Drive South Africa offers long-term car hire and short-term rental through our online reservation facility.
Cross Border Travel Botswana
Booking Botswana car rental through Drive South Africa gives you the option of driving your hire car across international borders, expanding the scope for your Botswana vacation. We have made special arrangements permitting you to cross into the following countries in your rental car:
South Africa
Namibia
Mozambique
Swaziland
Lesotho
Zambia
If you intend on hiring a car in any of the following countries please see our Drive South Africa page relating to that country for full details and prices on rental cars:
Online Car Hire Botswana Booking Service
Drive South Africa offers a variety of options as an online transport provider, covering unlimited mileage, fixed daily kilometer allowance and several pick-up and drop-off locations.
Drive South Africa offers its customers a selection of standard insurance cover and super insurance cover on all rental vehicles, and max insurance cover on most rental vehicles in Botswana. Zero insurance excess on rental cars is offered on our most popular rental vehicles.
Cheap Car Rental Botswana
We constantly compare car rental prices to ensure you receive the best car rental rates and cheap car hire in Botswana. Cheap car hire, economy car rental, or perhaps you prefer to explore Botswana by 4×4? Whatever your preference, Drive South Africa is a specialist car rental company, we have a vehicle to make exploring Botswana flexible and exciting.
4×4 Hire Botswana
Much of Botswana is a rugged wilderness, and only a quarter of the country's roads are paved. A fully equipped 4×4 rental in Botswana offers you the chance to pilot your own safari of exploration and game drives, as well as navigate the predominantly off-road terrain of the game reserves. If you're an experienced 4×4 enthusiast Botswana is an adventure waiting to happen. Drive South Africa offers fully equipped 4×4 rental in Botswana, 4×4 hire can be equipped for up to 5 adults. We offer rates including or excluding camping equipment.
See our Botswana 4×4 hire page for full details regarding 4wd rental.
Car Hire Botswana Specials
Botswana self-drive holidays allow tourists to travel without the constraints of a scheduled tour. Our website has details of seasonal specials in Botswana, airport car rental deals, off-peak car rental rates, long-term car rental and monthly car hire rates.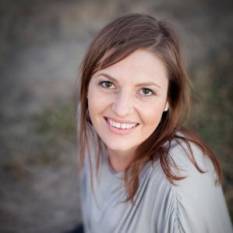 Experienced service with convenience and ease.
This is how hundreds of our past customers describe the customer service of our team. We strive to help travellers get around easily, safely and quickly...
Meet our team
Read customer reviews
Why hire a car with Drive South Africa?
Quick, easy and efficient – compare & save from Southern Africa's top rental brands.
Other types of vehicles available in Botswana
Standard cars, luxury cars, 4x4s and campers. Find just about any vehicle to hire in Botswana.
Why rent a car with Drive South Africa?
Browse the widest selection of cars for all your needs. We offer affordable car to luxury, short or long term rentals in South Africa, Botswana, Nambia and beyond.
Search Cars