Car hire in Durban, South Africa
Durban the biggest city situated in the KwaZulu-Natal province and is renowned for its miles of untouched beaches, abundant greenery and proximity to some of the country's most majestic mountain ranges and wildlife areas. Car hire Durban is the best way to get out there and explore the kingdom of the Zulu.
KwaZulu-Natal is a massive province with a lot of ground to cover, hence it's considered almost mandatory to rent a car. With Drive South Africa's vast experience in this regard achieving this will be a breeze as you explore The Kingdom of the Zulu.
Best time to visit
Durban could be one of the few cities in South Africa where visiting in the winter months may actually be more favorable as the summer months are notoriously known for being unbearably humid and hot. However, some of the mountainous areas of the province can experience some colder mornings and evenings even in summer.
Around the area
Durban's Ushaka Marine World is a must for ocean life enthusiasts, as well as the Golden Mile of beaches which can be viewed from many of the high rise buildings in the CBD.
The famed Drakensberg Mountains are only two to three hours from Durban, but public transport is lacking so renting a car is ideal. Durban is also a stone's throw away from other attractions in KwaZulu-Natal including the Midlands Meander, the Valley of a Thousand Hills or the untouched beaches and rolling hills of the North or South coasts of the region. Car rental Durban will put you in a great position to see all these amazing places.
Getting around
There is a lot to explore in Durban and KZN; however public transportation in many cases is not up to scratch with the other two major South African cities. So this is definitely something to bear in mind when venturing to the biggest city in KwaZulu-Natal. Once you arrive you'll fall in love with the people, miles of desolate beaches, nature reserves and greenery and you'll want to experience it all in your own time, so Car hire Durban is the only option to really experience Durban.
Length of stay
Durban compared to Johannesburg or Cape Town is a slightly smaller urban space, so exploring the central parts of the city will be quicker than other parts of the country. However, KwaZulu-Natal is a big province with a lot on offer and a lot to explore, so if you're wishing to make Durban your base to see what KZN has to offer, two weeks or more would be sufficient.
What to pack
Durban experiences warm weather all year round so if you are planning on travelling to only Durban warm clothes should suffice, although every now and then a cold front hits bringing in some storms and grey skies and rain. However if you are planning on seeing more within KwaZulu-Natal packing a few warmer items is advisable especially if you're planning on visiting the Drakensberg Mountains which gets a fair amount of snowfall during certain times of year.
Where to stay
Morningside
This is one of the more established areas in the city but also a destination where commerce, residential and entertainment are starting to merge. So naturally this is a great place if you wish to have the best of everything on offer. Trendy Florida Road is littered with backpackers, guest houses and boutique hotels.
Glenwood / Umbilo
Another old and established area, yet with an up and coming spirit, Glenwood is the café capital of the city and also boasts a wide range of guest houses and smaller hotels.
Umhlanga Rocks
This is an area for people wanting to be a little bit out of the manic CBD, but also be close enough to experience the action. Umhlanga is a beach community however it boasts some of the higher end accommodation facilities in the region including the famed Oyster Box hotel.
Midlands
The Midlands are pretty much a gateway to the breathtaking Drakensberg Mountain range. The Midlands have a world of accommodation facilities to experience and driving through The Midlands Meander is one of the highlights of the KwaZulu-Natal province. Renting a car for a midlands meander is a great way in which to experience this area which is one of the most picturesque in KZN.
CBD
The CBD of Durban has many hotels and holiday apartments, the most famous arguably being the prestigious Royal Hotel.
Beachfront
The Golden Mile of beaches in Durban has a world of accommodation facilities from five star hotels to self-catering apartments. Navigating this stretch of urban beaches is easy once you have rented a car with Drive South Africa.
Why rent a car in Durban with Drive South Africa
With so much to explore not only in Durban but throughout the entire KwaZulu-Natal region it would be inattentive to not rent a car as you would be denying yourself the full experience of South Africa's warmest province. Car hire in Durban with Drive South Africa will meet your every desire as you travel through some of the most scenically beautiful parts of this great part of South Africa.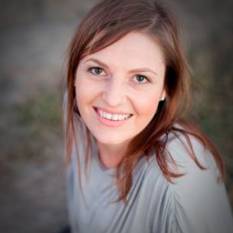 Experienced car hire with convenience and ease.
This is how hundreds of our past customers describe the customer service of our team. We strive to help travellers get around easily, safely and quickly...
Meet our team
Read customer reviews
Why hire a car with Drive South Africa?
Quick, easy and efficient – compare & save from Southern Africa's top rental brands.
Other Southern Africa rental options
Standard cars, luxury cars, 4x4s and campers. Find just about any rental car in Southern Africa.
Why hire a car with Drive South Africa?
Browse our selection of rental cars for all your needs. We offer affordable car rental in luxury, short or long term car rental in Southern Africa.
Search Cars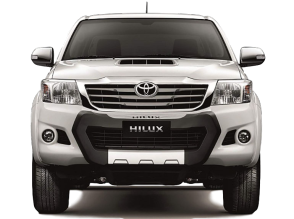 Popular Destinations