Gründe für Drive South Africa
Schnell, einfach und effizient – mit den günstigsten Preisen – das ist unser Versprechen an Sie.
Wo auch immer Sie hin möchten, wir können helfen.
348 Niederlassungen in 5 Ländern.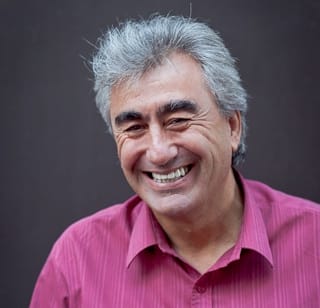 Kompetent, unkompliziert & hilfsbereit.
Und das sagen hunderte Kunden über unseren Kundendienst: Wir freuen uns, wenn wir Urlaubern den Weg ebnen können, um die schönen Länder des südlichen Afrikas zu erleben.
Team kennenlernen
Kundenmeinungen lesen
Offroad-Verleih Namibia
Namibia ist ein Land von rauer Schönheit und wilder Einöde mit wahrhaft endlosen, sowohl geteerten als auch unbefestigten Straßen. Dies könnte das beste Offroad-Abenteuer werden, dass Sie je erleben. Damit es auch super läuft, wartet das exzellente Team aus Vertriebsmitarbeitern und Reiseexperten von Drive South Africa auf Sie, um Ihnen Ihr Offroad-Abenteuer in Namibia zu ermöglichen.
Dieses einzigartige und interessante Land mit all seinen Schotterpisten und Feldwegen können Sie am besten mit einem Allradfahrzeug vom Offroad-Verleih Namibia selbst erleben. Sie brauchen einfach nur das Online-Buchungsformular auszufüllen, eine E-Mail zu senden oder einen unserer engagierten Vertriebs- und Reiseexperten anzurufen, um wertvolle Reisetipps zu erhalten.
Die beste Reisezeit
Namibia ist ein wirklich trockenes Land und mit Regenfällen ist hier im Vergleich zu östlicheren Ländern weniger zu rechnen. Es regnet meist von Dezember bis März, wobei es an einigen Tagen schwül werden kann und Nachmittagsschauer sowie Gewitter möglich sind. Kommen Sie idealerweise zwischen Juni und Oktober. In dieser Periode haben Sie großartige Bedingungen für das Beobachten der wilden Tiere.
Rund um die Gegend
In Namibia gibt es in der Tat viel zu entdecken, wie etwa das von ehemaligen deutschen Einwanderern beeinflusste Küstenstädtchen Swakopmund oder die Schiffswracks an der Skelettküste, ganz zu schweigen von der üppigen Tierwelt des Etosha-Nationalparks. Um das Sossusvlei herum erheben sich die hell erleuchteten und schon fast gespenstisch anmutenden Dünen, die für die Erkundung in einem neuen Allradmietfahrzeug vom Offroad-Verleih Namibia perfekt sind. Die Hauptstadt Windhoek ist zwar klein, doch seine aufstrebende urbane Seele ist ideal für alle, die ein wenig ins Stadtleben abtauchen möchten.
Fortbewegung
Wenn es ein Land gibt, in dem ein Offroad-Abenteuer in vollen Zügen genossen werden kann, dann ist es Namibia. Hier gibt es eine ganze buchstäblich bahnbrechende Offroad-Welt, die Sie in jedem Winkel des Landes erwartet. Sie können es gerne auch mit einem normalen Auto versuchen, doch damit würden Sie schnell an die Grenzen stoßen, was Ihre Erkundungsreise sehr einschränken wird. Wenn Sie jedoch einmal in einem Allradmietfahrzeug unterwegs sind, werden Sie es nicht bereuen.
Reisedauer
Es gibt wirklich so Vieles in diesem magischen Land zu entdecken, dass ein Aufenthalt von weniger als zwei Wochen nicht ausreichen würde. Es wird Sie hinausziehen und Sie werden all die Offroad-Gebiete, für die das Land so berühmt ist, erleben und befahren wollen. Für Ihre Abenteuer, das Fahren und das Campen an diesem faszinierenden Reiseziel sollten Sie lieber drei Wochen einplanen.
Reisegepäck
Eine Safari oder ein Abenteuer irgendwo auf der Welt auf eigene Faust anzugehen, bedeutet, dass Sie an entlegene Orte gelangen werden, wo es keine Menschen gibt, die Ihnen helfen können, falls Sie in eine heikle Lage kommen sollten. Deshalb sollten Sie zusätzlich zu Ihrem üblichen Gepäck noch ein paar wichtige Extras einpacken, die Ihnen aus jeder Situation helfen können. Nehmen Sie daher so viel Wasser wie möglich, ein Ersatzrad, einen Erste-Hilfe-Kasten, ein Abschleppseil, eine Schaufel und ein Starthilfekabel im Fahrzeug mit.
Übernachten
Windhoek
Dies ist die größte Stadt des Landes und verfügt über eine Vielzahl an Unterkunftsmöglichkeiten, von Selbstversorger-Pensionen über Lodges bis hin zu Hotels. Sie werden ohne Probleme eine tolle Unterkunft in Windhoek finden. Der Offroad-Verleih Namibia ermöglicht Ihnen weitaus mehr, als nur die Hauptstadt zu entdecken.
Swakopmund
Dies ist ein beliebtes Ziel für diejenigen, die die Weite der Skelettküste erleben möchten. Seine von Deutschen inspirierten Gebäude bieten ebenfalls zahlreiche Unterkunftsmöglichkeiten. In Swakopmund können Sie problemlos eine super Unterkunft finden.
Etosha-Nationalpark
Dies ist eines der berühmtesten Wildreservate im Süden Afrikas und verfügt über drei Hauptcampingplätze mit unterschiedlichen Unterkünften. Einige der Einrichtungen umfassen Restaurants und Schwimmbäder sowie beleuchtete Wasserstellen, sodass Tierbesichtigungen spät am Abend erlebt werden können.
Warum ein Allradfahrzeug in Namibia von Drive South Africa mieten?
Wenn Sie die zahlreichen wunderbaren Sehenswürdigkeiten, die Wildnis und die unwegsamen Gelände Namibias auf eigene Faust entdecken möchten, dann kommen Sie mit einem Allradfahrzeug vom Offroad-Verleih Namibia voll auf Ihre Kosten.
Weitere Mietoptionen im südlichen Afrika
Standardwagen, Luxuswagen, Geländewagen und Wohnmobile. Durchsuchen Sie nahezu alle Mietwagen im südlichen Afrika.
Luxusautovermietung Südafrika
Fahren Sie bequem und stilvoll in einem der angebotenen Luxusautos in Südafrika. Cabrios, Luxus-Limousinen, Sportwagen, Luxus-Geländewagen und Allradfahrzeuge.
Wohnmobilverleih südliches Afrika
Ausgestattet mit 2-6 Schlafplätzen. Wählen Sie ein Wohnmobil mit allen modernen Annehmlichkeiten, die Sie benötigen. Viele haben auch eine Spüle an Bord.
Nutzen Sie das jeweils günstigste Angebot in jeder Fahrzeugkategorie bei den besten Autovermietungen Südafrikas.
Gründe für Drive South Africa
Browse through our selection of rental vehicles to suit your every need. We offer budget car rental to luxury car rental, for short term or extended long-term car rental in Southern Africa.
Suchen Sie einen Mietwagen!