Gründe für Drive South Africa
Schnell, einfach und effizient – mit den günstigsten Preisen – das ist unser Versprechen an Sie.
Wo auch immer Sie hin möchten, wir können helfen.
348 Niederlassungen in 5 Ländern.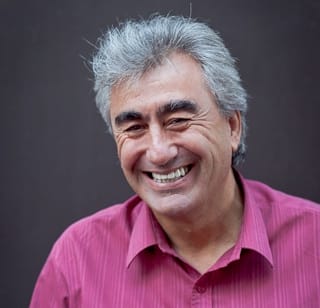 Kompetent, unkompliziert & hilfsbereit.
Und das sagen hunderte Kunden über unseren Kundendienst: Wir freuen uns, wenn wir Urlaubern den Weg ebnen können, um die schönen Länder des südlichen Afrikas zu erleben.
Team kennenlernen
Kundenmeinungen lesen
Geländewagen in Windhoek, Namibia
Windhoek ist die Hauptstadt Namibias und zugleich das Tor zu einem zauberhaften Land, das wie geschaffen für eine Tour im Geländewagen ist. Die einsamen, atemberaubenden Landschaften üben seit Jahrzehnten einen unwiderstehlichen Reiz auf Abenteurer und Erforscher aus. Die wilde Küste, deutsch angehauchte Architektur, unendliche Weite und berauschende Freiheit lässt so manch einen Touristen nicht wieder los.
Mit Drive South Africa ist die Suche nach einem Geländewagen in Windhoek das reinste Kinderspiel. Unsere engagierten Vertriebsmitarbeiter und Reiseexperten werden Sie hervorragend betreuen.
Beste Reisezeit
Namibia ist ein trockenes Land. Wenn Regen fällt, dann um Einiges weniger als in den östlichen Nachbarländern. In Namibia regnet es zwischen Dezember und März, und in erster Linie nachmittags, so dass es um diese Tageszeit etwas schwül sein kann.
Die Saison von Juni bis Oktober wird allgemeinhin für Tierbeobachtungen empfohlen, v. a. im Etosha-Nationalpark, der zu den besten Nationalparks des Landes zählt. Wenn Sie einen Geländewagen über uns in Namibia mieten, werden wir unser Bestes geben, um Ihre Wünsche für Ihre Reise durch dieses wunderbare Land zu erfüllen.
Umgebung
Windhoek ist die Hauptstadt und zugleich größte Stadt Namibias. Im Verhältnis zur Größe des Landes hat diese Stadt eine reiche kulturelle Vergangenheit zu bieten. Hier gibt es viel zu erleben und zu entdecken, z. B. den Heldenacker.
Weiterhin sehenswert ist die Alte Feste, eine ehemalige Festung, die derzeit das Unabhängigkeits-Gedenkmuseum sowie diverse historisch wertvolle Ausstellungen beherbergt. Falls Sie an Architektur und speziell am Kolonialstil interessiert sind, lohnt es sich, die Gebäude in der Nähe zu betrachten. Sollten Sie lieber die Schönheiten der Natur bewundern wollen, empfehlen wir den Daan-Viljoen-Wildpark, der unweit von Windhoek entfernt liegt.
Möchten Sie einen Beitrag zum Artenschutz leisten? Dann nehmen Sie an der Raubkatzentour "Cat's Unlimited" teil.
Touren
Obwohl Windhoek als gut entwickelte Stadt gilt, ist Namibia ein relativ unberührtes Land mit vielen weiten Flächen und Off-Road-Strecken, die nur darauf warten, mit einem Geländewagen entdeckt zu werden. Fertige Geländewagentouren werden in der Stadt en masse angeboten. Doch wo bleibt der Kick? Lassen Sie sich nicht von A nach B kutschieren, sondern fahren Sie selbst!
Reisedauer
Windhoek ist mit rund 320.000 Einwohnern eine relativ kleine Stadt. Doch gibt es viel zu sehen und zu erleben. Eine Woche müsste für die Stadt allein ausreichen. Wenn Sie Windhoek als Ausgangspunkt für Erkundungen in der näheren Umgebung nutzen möchten, sollten Sie ein oder zwei Wochen mehr einplanen.
Reisegepäck
Wenn Sie eine Safari selbst organisieren, fahren Sie mitunter an abgelegene Orte, wo Sie auf sich allein gestellt sind. Neben den Dingen, die Sie normalerweise mit auf Reisen nehmen würden, sollten Sie auch an die ein oder anderen Extras denken, die in schwierigen Situationen nützlich sein könnten. Sie sollten auf jeden Fall so viel Wasser einpacken, wie Sie Platz haben. Außerdem sollten Sie einen Ersatzreifen, einen Erste-Hilfe-Koffer, ein Abschleppseil, eine Schaufel und ein Starthilfekabel mitnehmen.
Übernachten
Windhoek-West
Je weiter Sie in Windhoek Richtung Westen fahren, umso verlassener wird die Gegend. Nichtsdestotrotz gibt es selbst hier einige erstklassige Unterkünfte.
Klein Windhoek
Dieser Stadtteil von Windhoek ist ruhiger und entspannter. Hier können Sie neue Kraft tanken, bevor Sie sich auf Ihr nächstes Geländeabenteuer begeben.
Windhoek-Zentral
Im Innenstadt-Bezirk von Windhoek haben Sie eine große Auswahl an vornehmen 5-Sterne-Hotels, erstklassigen Gasthäusern und gemütlichen Pensionen. Hier finden Sie immer ein Zimmer.
Gründe für einen Geländewagen in Windhoek über Drive South Africa
Da die Off-Road-Möglichkeiten in der näheren Umgebung der Stadt sehr zahlreich sind, lohnt es sich auf jeden Fall, einen Geländewagen zu mieten und dieses faszinierende Land näher kennenzulernen. Profitieren Sie von der jahrelangen Erfahrung von Drive South Africa bei der Vermietung von Stadt- und Geländewagen in den südlichen Ländern Afrikas.
Weitere Mietoptionen im südlichen Afrika
Standardwagen, Luxuswagen, Geländewagen und Wohnmobile. Durchsuchen Sie nahezu alle Mietwagen im südlichen Afrika.
Luxusautovermietung Südafrika
Fahren Sie bequem und stilvoll in einem der angebotenen Luxusautos in Südafrika. Cabrios, Luxus-Limousinen, Sportwagen, Luxus-Geländewagen und Allradfahrzeuge.
Wohnmobilverleih südliches Afrika
Ausgestattet mit 2-6 Schlafplätzen. Wählen Sie ein Wohnmobil mit allen modernen Annehmlichkeiten, die Sie benötigen. Viele haben auch eine Spüle an Bord.
Nutzen Sie das jeweils günstigste Angebot in jeder Fahrzeugkategorie bei den besten Autovermietungen Südafrikas.
Gründe für Drive South Africa
Browse through our selection of rental vehicles to suit your every need. We offer budget car rental to luxury car rental, for short term or extended long-term car rental in Southern Africa.
Suchen Sie einen Mietwagen!