Gründe für Drive South Africa
Schnell, einfach und effizient – mit den günstigsten Preisen – das ist unser Versprechen an Sie.
Wo auch immer Sie hin möchten, wir können helfen.
348 Niederlassungen in 5 Ländern.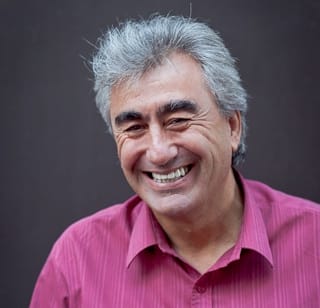 Kompetent, unkompliziert & hilfsbereit.
Und das sagen hunderte Kunden über unseren Kundendienst: Wir freuen uns, wenn wir Urlaubern den Weg ebnen können, um die schönen Länder des südlichen Afrikas zu erleben.
Team kennenlernen
Kundenmeinungen lesen
Luxuswagen in Johannesburg
Johannesburg ist das Finanzzentrum von Südafrika und ein hervorragender Ausgangspunkt für Ihren Urlaub oder Ihre Geschäftsreise in Südafrika. Die Stadt hat in Bezug auf Hotels, Nachtleben, Gärten, Zoos und öffentliche Parks jede Menge zu bieten. Sie befindet sich auch in unmittelbarer Nähe von typischer südafrikanischer Flora und Fauna. Mieten Sie noch heute einen Luxuswagen über Drive South Africa und erleben Sie diese afrikanische Stadt von Weltrang auf majestätische Art.
Beste Reisezeit
Die Wintermonate von Mai bis August sind in Johannesburg frisch und meist sonnig. In den frühen Morgenstunden kann es jedoch bitterkalt werden. Allgemein wird empfohlen, Johannesburg im Frühling oder Sommer zu besuchen, wenn das Wetter vorwiegend warm und trocken ist. In diesen Jahreszeiten können Sie sich zudem an der bunten Blütenpracht der Pflanzenwelt und den satten Grüntönen des größten vom Menschen angelegten Walds erfreuen. Mit einem Luxuswagen in Johannesburg können Sie sich sicher sein, dass Ihr Aufenthalt in dieser großartigen Stadt ganz unabhängig von Ihrer gewählten Reisezeit auf jeden Fall ein Genuss wird.
Mieten Sie einen Luxuswagen in Johannesburg und erleben Sie diese wunderschöne südafrikanische Provinz. Wenn Sie in der Gauteng-Provinz Urlaub machen, haben Sie den Vorteil, relativ nah an der Ostküste zu sein, wo Sie erstklassige Strände und wesentlich wärmere Temperaturen vorfinden.
Umgebung
Johannesburg ist für seine zahlreichen Parks bekannt. Der Emmarentia-Damm ist ein beliebter Picknickort, wo hin und wieder Live-Musik geboten wird. Wenn Sie das neu entstandene Stadtleben in Johannesburg erleben möchten, fahren Sie nach Maboneng Precinct. Mit einem Luxuswagen können Sie Johannesburg in Ihrem eigenen Tempo erkunden.
Der Stadtteil Braamfontein ist für seine schöne Kunst, seine vielfältige Kultur und sein reges Nachtleben bekannt. Weiterhin erwähnenswerte ist der berühmte Stadtteil Melville und der kosmopolitische Vorort Greenside. Durchaus ein kleiner Abstecher wert ist auch das UNESCO-Welterbe "Die Wiege der Menschheit".
Touren
Wenn Sie einen Mietwagen über Drive South Africa buchen, kümmern wir uns darum, dass Sie einen besonders angenehmen Urlaub verbringen. Sie werden den Komfort und Stil haben, der Sie anregt, mehr zu sehen und weiter zu fahren. Die Provinz Gauteng hat viel zu bieten – angefangen bei Bergketten über malerische Dörfer bis hin zu größeren Städten mit Museen und Kultur. Ein Luxuswagen in Johannesburg ist die beste Option für alle, die stilvoll unterwegs sein möchten.
Reisedauer
Johannesburg ist im Prinzip in einer Woche machbar. Wenn Sie jedoch richtig in die Kultur eintauchen und Nachbarstädte, Natur und Tiere tiefgründiger erleben möchten, sind zwei Wochen besser geeignet. Sollten Sie mehr Zeit einplanen können, überprüfen Sie bitte vor Ihrer Abreise die Visum-Anforderungen für Ihr Land. Es gibt mitunter Einschränkungen bei der Dauer des Aufenthalts in Südafrika und der Verlängerung des Visums.
Reisegepäck
Sie sollten auf alle Wetterlagen vorbereitet sein. Im südafrikanischen Sommer zwischen Dezember und Februar ist es meist sehr warm und trocken. Doch gibt es auch vereinzelte Gewitter, weshalb Sie wasserfeste Kleidung und ein oder zwei Jacken einpacken sollten. Im Winter hingegen kann es auch mal bitterkalt werden.
Übernachten
Melville
Melville ist ein sehr etabliertes Wohn- und Geschäftsviertel mit vielen Unterhaltungsmöglichkeiten. Hier finden Sie zahlreiche Unterkünfte aller Preisklassen.
Sandton
Sandton ist ein gehobenes Finanz- und Wirtschaftsviertel und definitiv für Touristen geeignet, die es sich in ihrem Urlaub so richtig gut gehen lassen möchten und einen Luxuswagen gemietet haben.
Gründe für einen Luxuswagen in Johannesburg über Drive South Africa
Wenn Sie die zahlreichen Sehenswürdigkeiten des Finanzzentrums von Südafrika mit Stil und Klasse erleben möchten, ist ein Luxuswagen über Drive South Africa die beste Option. Mit einem eigenen Mietwagen werden Sie geschwind wie der Wind über die Autobahnen der Stadt fegen.
Drive South Africa wird Ihnen das bestmögliche Urlaubserlebnis in dieser florierenden afrikanischen Stadt vermitteln.
Weitere Mietoptionen im südlichen Afrika
Standardwagen, Luxuswagen, Geländewagen und Wohnmobile. Durchsuchen Sie nahezu alle Mietwagen im südlichen Afrika.
Wohnmobilverleih südliches Afrika
Ausgestattet mit 2-6 Schlafplätzen. Wählen Sie ein Wohnmobil mit allen modernen Annehmlichkeiten, die Sie benötigen. Viele haben auch eine Spüle an Bord.
Nutzen Sie das jeweils günstigste Angebot in jeder Fahrzeugkategorie bei den besten Autovermietungen Südafrikas.
Die größte Auswahl an Allrad-Fahrzeugen in Südafrika, jedes mit einer einzigartigen Konfiguration. Finden Sie das passende Fahrzeug für Ihr nächstes Offroad-Abenteuer.
Gründe für Drive South Africa
Browse through our selection of rental vehicles to suit your every need. We offer budget car rental to luxury car rental, for short term or extended long-term car rental in Southern Africa.
Suchen Sie einen Mietwagen!