Gründe für Drive South Africa
Schnell, einfach und effizient – mit den günstigsten Preisen – das ist unser Versprechen an Sie.
Wo auch immer Sie hin möchten, wir können helfen.
348 Niederlassungen in 5 Ländern.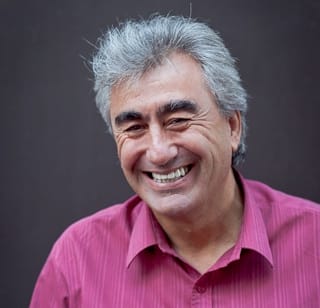 Kompetent, unkompliziert & hilfsbereit.
Und das sagen hunderte Kunden über unseren Kundendienst: Wir freuen uns, wenn wir Urlaubern den Weg ebnen können, um die schönen Länder des südlichen Afrikas zu erleben.
Team kennenlernen
Kundenmeinungen lesen
Geländewagen in Johannesburg, Südafrika
Johannesburg ist die größte Metropolregion Südafrikas und dennoch in unmittelbarer Nähe von schöner Natur, wilden Tieren und rauhen Schotterpisten – ein typisches Merkmal vieler südafrikanischer Städte.
Mit einem Geländewagen aus Johannesburg können Sie die reiche Vielfalt des Landes optimal genießen. Drive South Africa ist Ihnen gern bei der Suche nach einem geeigneten Mietwagen behilflich. Füllen Sie einfach das nachstehende Buchungsformular aus und sichern Sie sich Ihr einmaliges Südafrika-Abenteuer.
In der Provinz Gauteng gibt es schöne Natur in Hülle und Fülle zu sehen. Mit einem Geländewagen aus Johannesburg können Sie die bezaubernden Orte dieser magischen Gegend schnell erreichen.
Beste Reisezeit
Das Wetter in Südafrika könnte unterschiedlicher nicht sein. Es hängt stark von der jeweiligen Stadt ab. In Johannesburg regnet es vorwiegend in den Sommermonaten von November bis März. Wenn Sie ein geübter Fahrer sind, kann Regen bei hohen Temperaturen durchaus angenehm sein. Die meisten Geländewagenfahrer freuen sich über die ein oder andere Herausforderung, die Regenwetter mitsichbringt. Mit einem Mietwagen von Drive South Africa in Johannesburg können Sie Ihre Fahrkünste unter Beweis stellen.
Beachten Sie jedoch, dass einige Geländewege oder Naturparks an vereinzelten Tagen geschlossen sein können. In Südafrika herrscht meist ein trockeneres Klima als in anderen afrikanischen Ländern. In Ostafrika, z. B. Tansania, gibt es gebietsweise monsunartige Regenfälle, wohingegen der Regen in Südafrika eher saisonal und gemäßigt ausfällt.
Umgebung
Das Leben in der Stadt ist bekanntlich etwas ermüdend. In Johannesburg gibt es allerdings viele Möglichkeiten, um dem hektischen Leben zu entfliehen. Zahlreiche Wander- und Geländewege in der näheren Umgebung und in der Stadt selbst laden ein, neue Energie zu tanken.
Fahren Sie z. B. zu privaten Unterkünften in Tierreservaten oder den Magaliesbergen, wo ein ausgedehntes Netz an Wanderwegen und Schotterpisten auf Sie wartet. Weitere Gegenden, die sich für Geländewagen- und Wandertouren in unmittelbarer Stadtnähe eignen, ist der Klipriviersberg und das Hennops-Areal.
Touren
Möchten Sie in Ihrem Urlaub ein wahrhaftiges Afrika-Abenteuer erleben? Dann mieten Sie einen Geländewagen und genießen Sie die erweiterten Möglichkeiten, um das Land zu erkunden. Mit einem Geländewagen können Sie weit fahren und viel sehen. Südafrika ist ein afrikanisches Land mit hohen Standards. In Städten werden erstklassige Annehmlichkeiten und Straßen geboten.
Viele der berühmten Sehenswürdigkeiten und bezaubernden Landschaften sind jedoch in ländlichen Gegenden zu finden, wo Straßen mit Schlaglöchern übersät sind und Geländewege unendlich wirken. Mit Zweiradantrieb kommen Sie hier nicht weit. Wenn Sie Südafrika wirklich in all ihrer Schönheit sehen möchten, kommen Sie um einen Geländewagen nicht herum.
Reisedauer
Die Länge Ihres Aufenthalts hängt im Grunde davon ab, wie viel Urlaub Sie sich nehmen können. Sie sollten mindestens zwei Wochen Zeit haben, um sich einen Überblick über Südafrika verschaffen zu können. Allerdings wären vier Wochen oder mehr besser, um die Dynamiken und Landschaften des Landes zu verstehen und zu genießen. An dieser Stelle noch ein wichtiger Hinweis: Bevor Sie sich auf eine Reisedauer festlegen, sollten Sie die Visum-Anforderungen für Ihr Land überprüfen, v. a. wenn Sie mehr als 3 Monate in Südafrika zubringen möchten.
Reisegepäck
Südafrika ist in puncto Geografie und Wetter sehr mannigfaltig. Sie müssen demnach auf alles vorbereitet sein. Dies gilt vor allem, wenn Sie quer durch das Land fahren oder wenigstens die nähere Umgebung von Johannesburg erkunden möchten. Es kann durchaus passieren, dass Sie einen Tag bei sehr feuchtwarmen Wetter in Durban verbringen und Ihnen am nächsten Tag in den Bergen frischer Wind um die Ohren weht oder Stunden später perfektes Strandwetter herrscht. 
Übernachten
In Südafrika finden Sie für jeden Geldbeutel eine Übernachtungsmöglichkeit. Wenn Sie vorhaben, ausgedehnte Geländetouren zu unternehmen, wären einfache Zeltplätze oder die komfortableren Bush Lodges geeignet.
Wenn Sie aus beruflichen Gründen in Johannesburg sind und freie Tage zur Verfügung haben, bieten sich Ihnen zahlreiche Möglichkeiten für Tagesausflüge an.
Weitere Mietoptionen im südlichen Afrika
Standardwagen, Luxuswagen, Geländewagen und Wohnmobile. Durchsuchen Sie nahezu alle Mietwagen im südlichen Afrika.
Luxusautovermietung Südafrika
Fahren Sie bequem und stilvoll in einem der angebotenen Luxusautos in Südafrika. Cabrios, Luxus-Limousinen, Sportwagen, Luxus-Geländewagen und Allradfahrzeuge.
Wohnmobilverleih südliches Afrika
Ausgestattet mit 2-6 Schlafplätzen. Wählen Sie ein Wohnmobil mit allen modernen Annehmlichkeiten, die Sie benötigen. Viele haben auch eine Spüle an Bord.
Nutzen Sie das jeweils günstigste Angebot in jeder Fahrzeugkategorie bei den besten Autovermietungen Südafrikas.
Gründe für Drive South Africa
Browse through our selection of rental vehicles to suit your every need. We offer budget car rental to luxury car rental, for short term or extended long-term car rental in Southern Africa.
Suchen Sie einen Mietwagen!