Gründe für Drive South Africa
Schnell, einfach und effizient – mit den günstigsten Preisen – das ist unser Versprechen an Sie.
Wo auch immer Sie hin möchten, wir können helfen.
348 Niederlassungen in 5 Ländern.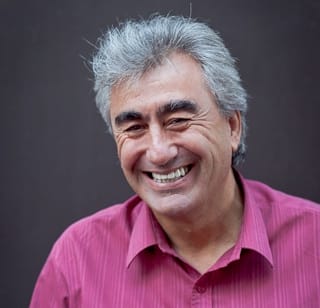 Kompetent, unkompliziert & hilfsbereit.
Und das sagen hunderte Kunden über unseren Kundendienst: Wir freuen uns, wenn wir Urlaubern den Weg ebnen können, um die schönen Länder des südlichen Afrikas zu erleben.
Team kennenlernen
Kundenmeinungen lesen
Luxusautovermietung Südafrika
Südafrika ist eines der führenden Reiseziele Afrikas. Es ist nicht nur Schauplatz von Großwild-Safaris, sondern auch ein grandioses Naturparadies mit ausgedehnten Küstengebieten, majestätischen Bergen und die Heimat von interessanten, freundlichen und vielfältigen Menschen.
Das Mieten eines luxuriösen Autos ist eine optimale Möglichkeit, um die Schönheit der Regenbogennation zu erleben. Mit einer umfangreichen Palette an stilvollen Luxusfahrzeugen bringt Sie Drive South Africa in kürzester Zeit auf die Straße. Sein persönliches Luxusauto zu steuern, könnte mit Drive South Africa also kaum einfacher sein.
Beste Reisezeit
Die Wahl des besten Zeitpunkts für einen Besuch Südafrikas sollten Sie von den gewünschten Aktivitäten und Erlebnissen abhängig machen.
Wenn Sie Südafrikas sonnenverwöhnte Strände, Fünf-Sterne-Restaurants, Weingüter und vielfältige Kultur kennenlernen möchten, bieten sich vor allem die Sommermonate zwischen November und März für eine Reise an.
Wenn allerdings die Tierwelt ganz oben auf Ihrer Liste steht, sollten Sie den faszinierenden Krüger-Nationalpark während der trockenen Wintermonate zwischen Mai und September besuchen.
Umgebung
Alle Städte Südafrikas sind reich an Sehenswürdigkeiten und bieten Ihnen neben herrlicher Natur in urbaner Umgebung und beeindruckende Architektur auch faszinierende Bergkulissen und traumhafte Strände. Es erwartet Sie also quasi an jeder Ecke eine Welt voller Magie und abwechslungsreicher Schönheit. Die Luxusautovermietung Südafrika stellt sicher, dass Sie all das auf stilvolle Weise erleben werden.
Touren
Südafrika begeistert mit vielen erstklassigen Straßen, die Sie bei Ihrem ersten Besuch sicher sehr stilvoll befahren möchten. Das Mieten eines Luxusautos ist zweifellos die beste Art, Südafrika zu erkunden. Denn je mehr Komfort Ihnen dabei zur Verfügung steht, desto intensiver ist das Erlebnis und umso mehr Orte können Sie entspannt besuchen. Nehmen Sie noch heute Kontakt mit uns auf und wir sorgen dafür, dass Ihre Reise in Südafrika zum unvergesslichen Erlebnis wird. Die Luxusautovermietung Südafrika und Drive South Africa wird es Ihnen so einfach und bequem wie nur möglich machen.
Reisedauer
Wir empfehlen Ihnen bei der Urlaubsplanung einen mindestens zweiwöchigen Aufenthalt und bieten Ihnen dabei optimale Möglichkeiten, um die schönsten Strände und Wildnisgebiete Südafrikas hautnah zu erleben.
Reisegepäck
Südafrika ist im Vergleich zu Europa oder Nordamerika mit einem gemäßigten Klima gesegnet. Im Sommer reichen also kurze Hosen, Sandalen und allgemeine Sommerkleidung mit ein oder zwei warmen Kleidungsstücken vollständig aus, um sich wohl zu fühlen.
Wenn Sie während der Wintermonate anreisen, sollten Sie sich auf kalte Vormittage und Nächte einstellen und entsprechend packen. Sollten Sie Malaria-Gebiete besuchen, achten Sie unbedingt auf die notwendigen Vorsichtsmaßnahmen einschließlich Medikamente, Moskitonetze und Mückenschutz.
Übernachten
Kapstadt und die Provinz Westkap
Kapstadt, das touristische Zentrum Südafrikas, bietet Ihnen eine Fülle an hervorragenden Unterbringungsmöglichkeiten, wie Boutique- und Fünf-Sterne-Hotels, Ferienanlagen sowie malerische Land- und Gästehäuser. Die Provinz Westkap besticht ebenfalls durch großartige Unterkünfte, Sie finden sie beispielsweise an der Garden Route und an der Westküste.
Johannesburg und Gauteng
Hier erwartet Sie nicht nur das Finanzzentrum des Landes, sondern auch eine überaus grüne Stadt mit einigen wunderbaren Parks in urbaner Umgebung. Auch Johannesburg begeistert mit großartigen Unterkünften, wie beispielsweise die in den Himmel ragenden Fünf-Sterne-Hotels und Ressorts, als auch nahegelegene Buschkamps und malerische Gästehäuser. Freuen Sie sich also auf stilvolles und elegantes Wohnen in Johannesburg und Gauteng.
Warum ein Luxusfahrzeug bei Drive South Africa mieten?
Das Mieten eines Luxusautos ist eine der besten Möglichkeiten, um die Fülle von Sehenswürdigkeiten im wunderbaren Südafrika zu erkunden. Rufen Sie uns an, senden Sie eine E-Mail oder nutzen Sie unser leicht ausfüllbares Buchungsformular. Schon bald können Sie durchstarten und live erleben, wie viel dieses magische Land zu bieten hat. Ein großes Team von Vertriebs- und Reiseexperten steht bereit, um alle individuellen Wünsche bei der Auswahl Ihres gewünschten Luxusautos wahr werden zu lassen. Die Luxusautovermietung Südafrika wird Ihre Reise zu einem puren Vergnügen machen. Machen Sie sich also auf den Weg und entdecken Sie dieses großartige Land.
Weitere Mietoptionen im südlichen Afrika
Standardwagen, Luxuswagen, Geländewagen und Wohnmobile. Durchsuchen Sie nahezu alle Mietwagen im südlichen Afrika.
Wohnmobilverleih südliches Afrika
Ausgestattet mit 2-6 Schlafplätzen. Wählen Sie ein Wohnmobil mit allen modernen Annehmlichkeiten, die Sie benötigen. Viele haben auch eine Spüle an Bord.
Nutzen Sie das jeweils günstigste Angebot in jeder Fahrzeugkategorie bei den besten Autovermietungen Südafrikas.
Die größte Auswahl an Allrad-Fahrzeugen in Südafrika, jedes mit einer einzigartigen Konfiguration. Finden Sie das passende Fahrzeug für Ihr nächstes Offroad-Abenteuer.
Gründe für Drive South Africa
Browse through our selection of rental vehicles to suit your every need. We offer budget car rental to luxury car rental, for short term or extended long-term car rental in Southern Africa.
Suchen Sie einen Mietwagen!