Gründe für Drive South Africa
Schnell, einfach und effizient – mit den günstigsten Preisen – das ist unser Versprechen an Sie.
Wo auch immer Sie hin möchten, wir können helfen.
348 Niederlassungen in 5 Ländern.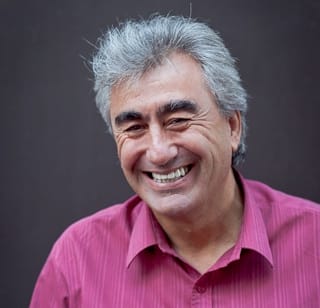 Kompetent, unkompliziert & hilfsbereit.
Und das sagen hunderte Kunden über unseren Kundendienst: Wir freuen uns, wenn wir Urlaubern den Weg ebnen können, um die schönen Länder des südlichen Afrikas zu erleben.
Team kennenlernen
Kundenmeinungen lesen
Offroad-Verleih Kapstadt, Südafrika
Kapstadt wird treffend als die Mutterstadt von Südafrika betitelt und ist wirklich ein absoluter Augenschmaus für jeden, der die raue, unberührte Natur erforschen möchte. Obwohl die Stadt mit Weltklasse-Straßen gesegnet ist, sind die nahe gelegenen Städte nicht ganz so gut ausgestattet.
Die Allrad-Vermietung in Kapstadt ist kinderleicht, Sie füllen einfach das unten stehende Formular aus oder setzen sich mit einem unserer Vertriebs- und Reiseexperten in Verbindung, um konkrete Ratschläge zu bekommen, wie Sie die raue Natur im Westkap erleben können.
Die beste Reisezeit
Kapstadt kann im Winter kalt und nass sein, daher ist Camping während dieser Zeit nicht ratsam, es sei denn, Sie wollen den Massen im Sommer am Westkap entkommen. Die Sommer in Kapstadt sind mit den langen milden Tagen zu bevorzugen, an denen Sie wirklich von Ihrer Umgebung am meisten profitieren und durch das Mieten eines Allrad-Geländewagens kann diese Erfahrung nur noch bereichert werden.
Rund um die Gegend
Mit Abstand die beliebteste Attraktion in Kapstadt ist der berühmte Tafelberg und es gibt viele Wanderwege und Offroad-Routen in unmittelbarer Nähe oder innerhalb der Stadt. Das Mieten eines Allrads in Kapstadt ist ideal für diejenigen, die dem Westkap noch tiefer unter die Haut gehen wollen.
Von den Atlantis-Dünen, nicht von der CBD, bis zum Overberg oder den Cederberg-Bergen und die majestätischen Weinfarmen von Tulbagh oder Stellenbosch Kapstadt und Westkap sind wirklich ein Mekka für Offroad-Enthusiasten.
Fortbewegung
Das oben genannte Kapstadt ist eine Weltklasse-Stadt mit Weltklasse-Straßen. Sollten Sie nur planen, aus der Stadt hinein und heraus zu fahren, ist ein Fahrzeug mit Zweirad-Antrieb ausreichend. Ein Allrad-Mietwagen bietet Ihnen nur eine weitere Option.
Doch es gibt auch außer Kapstadt und Westkap eine Menge zu erkunden und nur mit einem Allrad-Mietwagen in Kapstadt bekommen Sie die Möglichkeit, in all die majestätischen Schönheiten des Westkaps einzutauchen.
Reisedauer
Drei Wochen sind ein minimaler Zeitrahmen, wenn Sie dort die Wildnis und das wilde Westkap sehen wollen. Allerdings gibt es viel aufzunehmen und zu sehen, nicht nur in diesem Teil des Landes, sondern auch woanders. Daher ist es ratsam, eine Verlängerung Ihres Besuchs einzuplanen. Es ist klug, sich die Visabestimmungen vor der Abreise anzusehen und Visaverlängerungen zu berücksichtigen.
Was wird eingepackt?
Packen Sie die notwendige Ausrüstung für die freie Natur ein, die sich, je nachdem, zu welcher Zeit des Jahres Sie reisen, drastisch ändern könnte. Die Winter in Kapstadt sind kalt und nass. Sommertage sind heiß und lang, aber es kann auch ein paar kalte Fronten geben. Wenn Sie einen Allrad mieten, werden Sie wahrscheinlich campen, aber aufgrund von Gepäckbeschränkungen für internationale Flüge können Sie möglicherweise die Camping-Ausrüstung erst in Südafrika bekommen.
Übernachtungsmöglichkeiten
Karoo-Nationalpark
Dieser grandiose Nationalpark liegt in der Nuweveld-Bergkette und bietet eine große Auswahl an verschiedenen Tieren und Pflanzen und verfügt über nicht mehr als 2 ausgezeichnete Offroad-Strecken.
Greyton
Etwa 30 Minuten von der CBD in Kapstadt befindet sich die robuste schöne Greyton-Gegend, die in den Ausläufern der Klein River-Berge liegt. Die Glen Oak Offroad-Strecke ist ein Muss für die Gegend und hier findet man auch eine große Auswahl an Boutique-Hotels und Pensionen.
Garden-Route
Die Garden-Route bietet wirklich eine Vielzahl an großartigen Orten zum Erkunden und es gibt keinen Mangel an Offroad-Abenteuern, die nur darauf warten, in Angriff genommen zu werden. Die Garten-Route ist eine der landschaftlich schönsten Gegenden in einem spektakulären Land.
Warum ein Allradfahrzeug in Kapstadt von Drive South Africa mieten?
Kapstadt und Westkap sind in vielerlei Hinsicht wirklich das Juwel von Südafrika und mit so vielen erstaunlichen verfügbaren Offroad-Routen wäre es unklug, wenn Sie nicht mit einem unserer führenden Vertriebs- und Reiseexperten in Kontakt treten würden. Es ist wirklich ein Kinderspiel, ein Allrad-Fahrzeug in Kapstadt bei Drive South Africa zu mieten.
Drive Südafrika ist dafür da, Ihnen auf jede mögliche Weise zu helfen und um sicherzustellen, dass Ihre Reise um Kapstadt und das westliche Kap zum bestmöglichen Offroad-Abenteuer wird.
Weitere Mietoptionen im südlichen Afrika
Standardwagen, Luxuswagen, Geländewagen und Wohnmobile. Durchsuchen Sie nahezu alle Mietwagen im südlichen Afrika.
Luxusautovermietung Südafrika
Fahren Sie bequem und stilvoll in einem der angebotenen Luxusautos in Südafrika. Cabrios, Luxus-Limousinen, Sportwagen, Luxus-Geländewagen und Allradfahrzeuge.
Wohnmobilverleih südliches Afrika
Ausgestattet mit 2-6 Schlafplätzen. Wählen Sie ein Wohnmobil mit allen modernen Annehmlichkeiten, die Sie benötigen. Viele haben auch eine Spüle an Bord.
Nutzen Sie das jeweils günstigste Angebot in jeder Fahrzeugkategorie bei den besten Autovermietungen Südafrikas.
Gründe für Drive South Africa
Browse through our selection of rental vehicles to suit your every need. We offer budget car rental to luxury car rental, for short term or extended long-term car rental in Southern Africa.
Suchen Sie einen Mietwagen!