Johannesburg is the world's biggest man-made forest, with over 10 million trees – apart from that the South African biggest city has plenty of adventure waiting to be explored – car hire Johannesburg is your best option if you really want to see it all, but have a look below before you believe us outright.
Here's a list that should serve as a good guide the City of Gold, making sure you take in the best that Jozi has to offer with the ultimate 10 things to do in Johannesburg under R200.
Take a Hop-on Hop-off Bus and see the sights around Jozi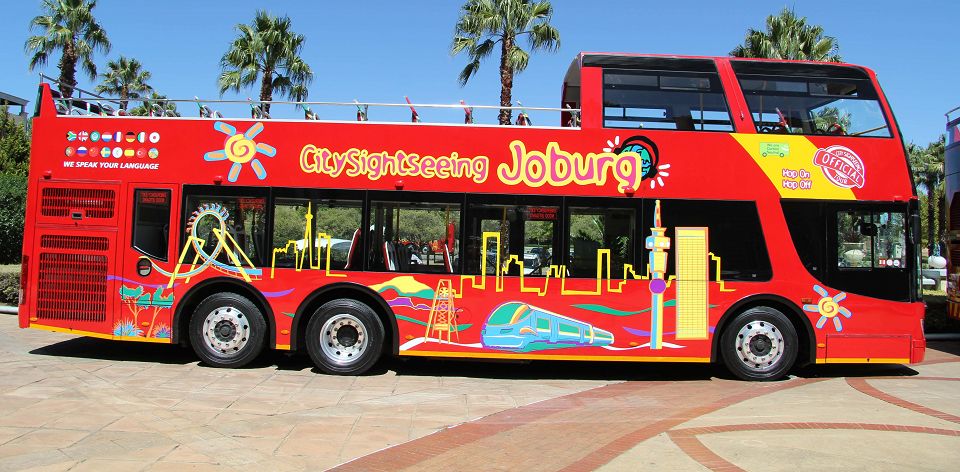 City Sightseeing Bus in Johannesburg. Image was taken by South African Tourism – http://bit.ly/2eVi3Ut
Contact Number: +27 861 733 287
Website: http://bit.ly/1OTcpA7
Cruise through Johannesburg from the open-air roof of a double-decker bus. With routes encircling historical sights and eclectic village along the city's outskirts, this hop-on hop-off tour gives you the flexibility to discover the rich cultural heritage of this vibrant city at your own pace.
The stops on the tour are; Gautrain station at Park, Gandhi Square, Carlton Centre, James Hall Transport Museum, Gold Reef City Theme Park, Apartheid Museum. Mining District Walk, Newtown Precinct, Origins Centre at Wits, Braamfontein, Constitution Hill.
1 day ticket – adults R170, Ages from 5-17 R90. 2 day ticket – adults R270, ages from 5-17 R180. Sunday Sizzler special – adults R139, ages from 5-17 R90. 1 day Red City Tour and Soweto Combo – adults R420, ages from 5-17 R220. 2 day Red City Tour and Soweto Combo – adults R520 and ages from 5-17 R310.
Drive through the Nelson Mandela Bridge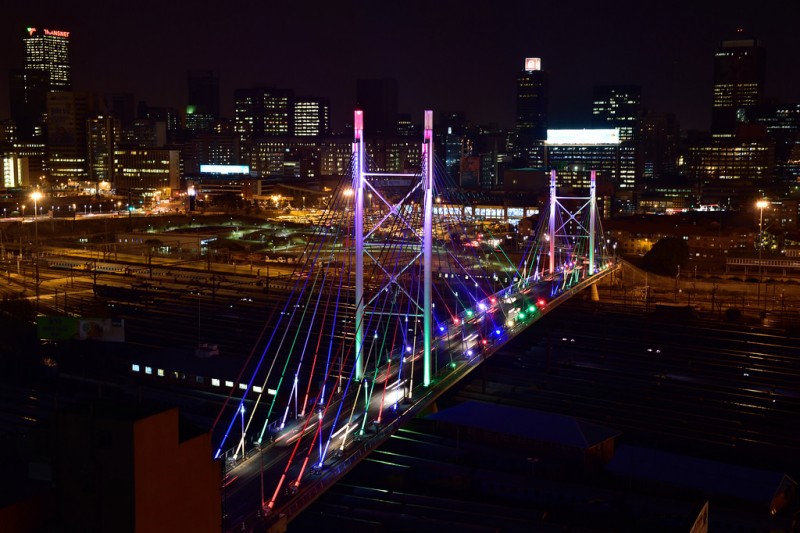 The Nelson Mandela Bridge is the largest cable-stayed bridge in South Africa with 284 metres long. The bridge start virtually at the end of Jan Smuts Avenue and links to Constitutional Hill precinct in Braamfontein to the Cultural precinct in Newtown, in the heart of the city's inner city renewal project.
The bridge is incredibly appealing in its simplicity. However, at night the bridge magical beacon lights the sky, its imposing span dominating the horizon in amongst the city skyscrapers and viewed from M1 highway by countless South Africans and visitors.
High tea at Lindfield Victorian House Museum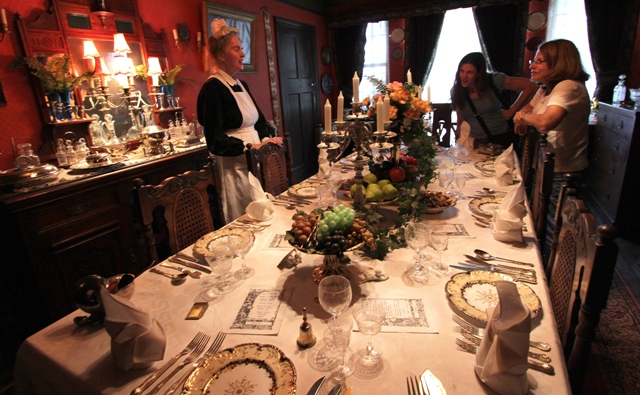 Katharine showing the dining room and explains the intricacies involved in a formal Victorian dinner. Image was taken by 2Summers – http://bit.ly/2fnnHzf
Address: 72 Richmond Ave, Auckland Park,  Johannesburg
Contact Number: +27 (11) 726 2932
Website: http://bit.ly/2eWBvQQ
The Lindfield Victorian House Museum dates back to 1910 and have been decorated precisely over 100 years. The House offers unparalleled insights into Victorian life.
The Lindfield House comprises 22 rooms and only 18 are currently open to the public. Including the dining room, library, music room, drawing room, bedrooms, bathrooms, kitchen and pantries.
Tours are conducted by owner, Katharine Love – who dresses as a parlour maid and whose family has lais claim to the house since 1967. Katharine offers fascinating insights into every room – providing details about Victorian life and attitudes.
Visitors are limited to a number of 12 per group. Tour cost R50 per person or R70 per person with tea and cake served afterwards. Tickets for children and senior citizens cost R50, including tea and cake served. R120 entitles you to a tour and high tea – however you must book at least a week in advance. Specialised tour are available at a cost of R60 per person or R90 with tea and cake served and gift vouchers are available.
Slam dunk with bounce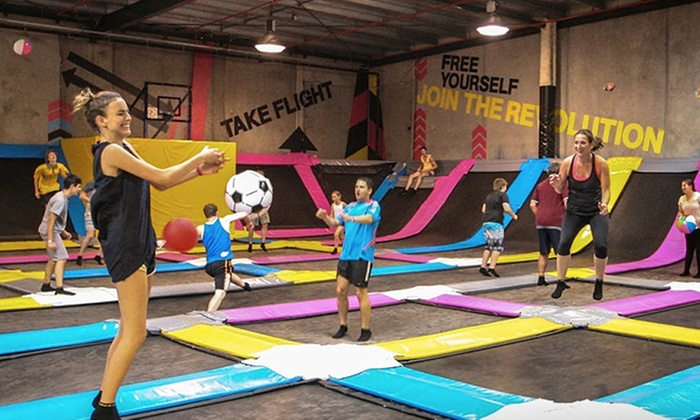 Bounce in Johannesburg is full of activities for the whole family to enjoy together. Image was taken by Groupon – http://bit.ly/2fgk5Bv
Address: Waterfall Lifestyle Centre, Centre Woodmead & Maxwell, Drives Jukskei,    Extension 50, Midrand, 1682
Contact Number: 011 517 2500
Website: http://bit.ly/2fpI6b6
Bounce in Johannesburg is full of activities for the whole family to enjoy together. Activities include; slam dunk, wall running, dodge ball warfare and a free jumping area. However, there are more than 100 interconnected trampolines – with a large and colourful space.
It is suitable for anyone – over the age of three years old. Children over three – under 100 cm are classified and Juniors Jumpers. Anyone under this height qualifies to be a Junior Jumper and can only be in the area where the Junior Jumper symbol can be seen. All equipments are provided.
One general access ticket are adults is R100 and R140 for adults over 110cm in height. One Junior Jumper ticket for one child is R80 – R100 for kids under 110cm in height.
Visit the James Hall Museum of Transport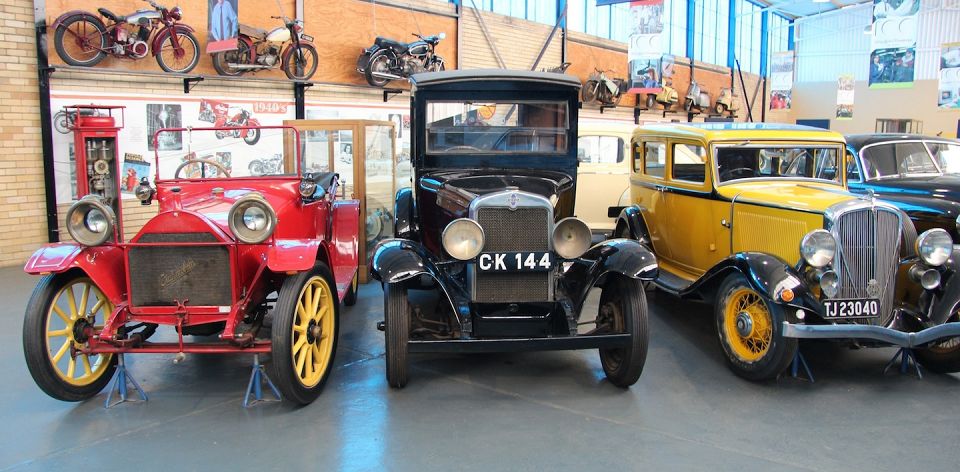 James Hall Museum of Transport in Johannesburg. Image was taken by South African Tourism – http://bit.ly/2fnjb3O
Address: Pioneers Park, Rosettenville Road, La Rochelle
Contact Number: 083 81 7761
Website: http://bit.ly/1H5Zxhy
The  museum was founded in 1964 by the late James Hall to showcase his collection of vehicles.
It's the biggest museum with all these vehicles on display such as – early motorcycles, penny-farthing, steam trains, electric cars, ox-wagons, fire engines and many more.
If you're interested in history of land transport visit James Hall Museum of Transport. Entrance is free but donations are most welcomed and children are allowed in the museum.
Take a View from the tallest skyscraper in Africa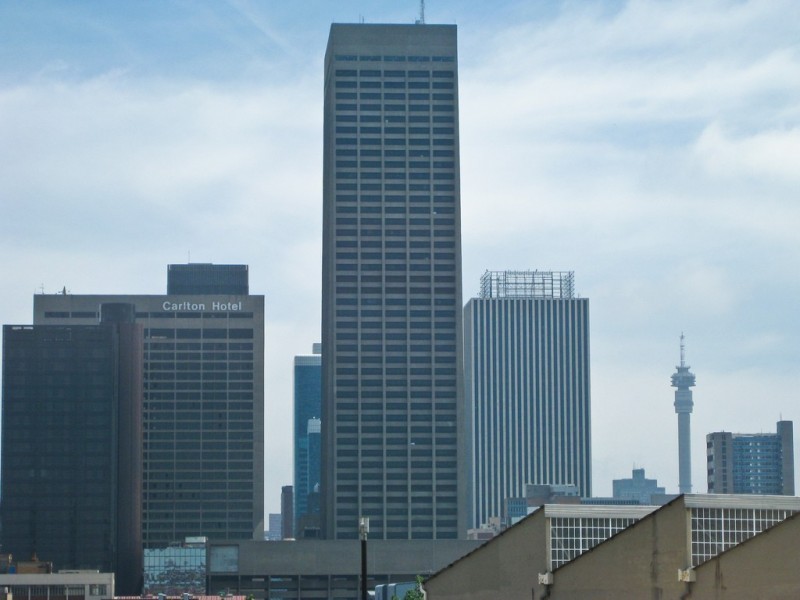 Carlton Centre building in downtown Johannesburg. Image was taken by Buzz South Africa – http://bit.ly/1fXdwQD
Address: 150 Commissioner Street Johannesburg
Contact Number: +27 (0)11 308 1331
Website: http://bit.ly/1Yw0D1k
At 50-storeys of the 223 metres high Carlton Centre is Africa's tallest building in downtown Johannesburg.
If you're looking southwest you'll see the FNB stadium (Soccer City) and on the north you can see the impressive skylines of Braamfontein and Hillbrow. However, Johannesburg is considered one of the biggest man-made forest in the world – with about 7 million trees.
Admission is R15 for adults and R10 for kids under the age of 10.
Experience the wonder of Montecasino Bird Gardens
Address: Corner of William Nicol Drive and Montecasino Boulevard Fourways Johannesburg
Contact Number: 011 511 1864
Website: http://bit.ly/2dXPxom
Montecasino Bird Gardens is home to over 1 000 birds, mammals, reptiles, amphibians and other small creatures. Families and nature-lovers can can be amazed by the largest – most diverse private collection of African cycads in the world and a collection of over 142 species of birds.
The Montecasino Bird Gardens aims to educate adults and children of all ages about birds and animal life – conveying strong message of conservation and environmental awareness.
The bird Gardens also hosts daily showings of the Flight of Fantasy Birds show – a free breathtaking display of many birds in unrestrained flights during the course of an educational and entertaining 40-minutes presentation.   Entrance fee is R64 for adults and children over the age of 10 years old , R36 for kids aged 2-10, pensioners and hotel guests, entry free for children under the age of 2 years old.
Get close to the wildlife at Johannesburg Zoo
Address: Jan Smuts Avenue, Parkview, Johannesburg, 2193
Contact Number: (011) 646-2000
Website: http://bit.ly/18Gllq8
Johannesburg Zoo is home to 2 000 animals and 320 different species – there are white lions, elephants, polar bears, chimpanzees, gorillas, bat-eared foxes, hippos and antelope. However, Johannesburg Zoo is the only zoo in the country that has successfully bred Siberian Tigers – the largest cats in the world.
The Zoo is a great place for children to enjoy and learn about the environment and there are tours such as – day and night safaris, explore the zoo by moonlight and learn more about nocturnal animals, including owls, bats, cats and sleepovers – where a group of children can sleep inside the education centre or even bring their own tents. To whet their appetite – a snake demonstration is included in the Zoo.
Entrance fee – R80 for adults, R50 for children ages from 3-12, R50 for pensioners, R50 for students, R37 per person – from Monday – Friday for schools, R37 per person – Monday – Friday  for welfare groups and R55 for Zoo Trot.
Annual pass – R675 for adults and R825 for VIP, R414 for children and R552 for VIP, R414 for pensioners and R552 for VIP. Parking costs R10 for cars and R20 for busses.
Have fun at Honeydew a-maize-ing mazes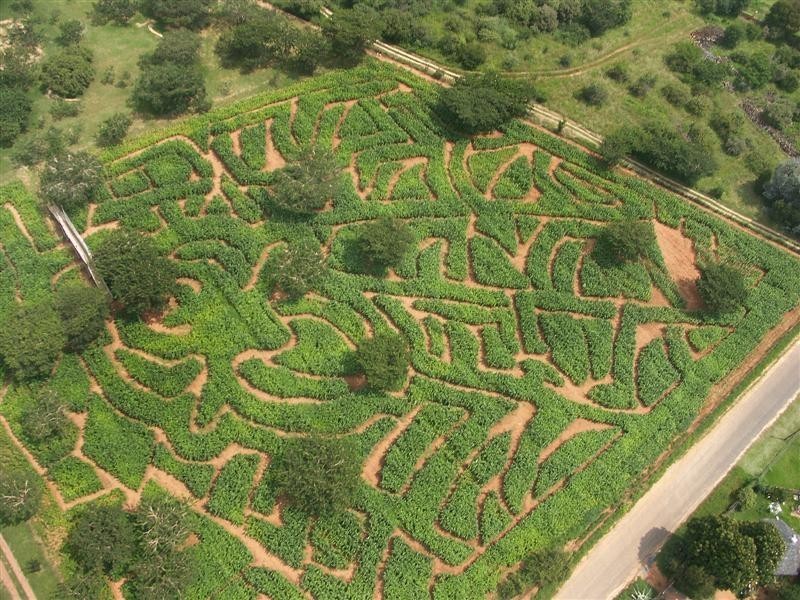 Honeydew a-maize-ing mazes is truly a treat for the whole family. Image was taken by Joburg West – http://bit.ly/2eEyZgZ
Address: 82 Boland Road, Johannesburg, 2040
Contact Number: 073 795 2174
Website: http://bit.ly/2eQatwT
Honeydew Mazes is an outdoor maze activity for the whole family. Find the 5 secret gardens and answer the general knowledge quiz – which will test everyone.
Maze takes about 90 minutes to solve. However, there are other smaller mazes and puzzles in the Courtyard – which will also keep you entertained.
No bookings are required. Costs – R100 for children, R150 for adults and R420 for family prices (2+2).
Visit Panorama Flea Market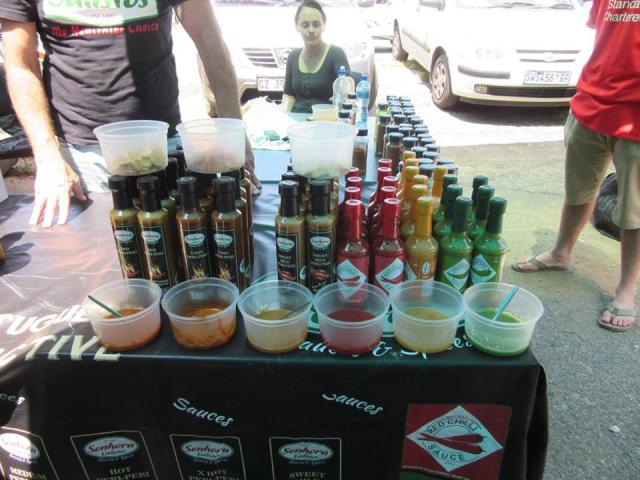 Panorama Flea Market in Johannesbug. Image was taken by Gofinder – http://bit.ly/2fgoDrC
Address: Klipriver Drive, Mulbarton, Johannesburg, Gauteng
Contact Number: 011-682-2222
Website: http://bit.ly/2fqFw4q
Panorama Flea Market is the busiest flea market in the south of Johannesburg. With almost 400 stalls and live entertainment – this is definitely the best way to spend your weekend. However, you children can be looked after while you're exploring and enjoying the market. You may purchase food, clothes and jewelleries.
Please note:
Car rental Johannesburg is definitely our recommended option when seeing this amazing city, but for the slightly more adventurous why not have a look at our 4×4 rental options as travelling from Johannesburg to Kruger is less than 4 hours. Two birds with one stone, as they say.