Why Drive South Africa?
Quick, easy and efficient – compare & save from Southern Africa's top rental brands.
Wherever you're going, we can help you.
348 Branches in 5 Countries.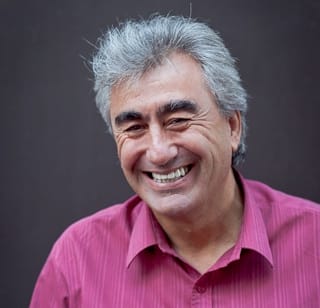 Experience, convenience, ease.
This is how hundreds of our past customers describe the customer service of our team. We strive to help travellers get around easily, safely and quickly...
Meet our team
Read customer reviews
4×4 hire Cape Town, South Africa
Cape Town aptly titled the mother city of South Africa really is an absolute visual treat for anyone wanting to explore rugged, untouched nature.  Although the city is blessed with world class roads, the nearby towns aren't.
4×4 hire Cape Town is a breeze, just fill out the form below or contact one of our sales and travel experts today for concrete advice on the best way to experience the rugged outdoors of the Western Cape.
Best time to visit
Cape Town winters can be cold and quite wet so camping during this time isn't advisable unless you are wishing to escape the Western Cape summer crowds. Summers in Cape Town are far more favorable with long balmy days where you really can get the most out of your surroundings and the outdoors 4×4 hire just enables the experience to be that much more enjoyable. 
Around the area
By far the most popular attraction to Cape Town is the famed Table Mountain and there are many hiking trails and 4×4 trails within close proximity or within the city. 4×4 hire Cape Town is optimal for those wanting to get under the skin of the Western Cape.
From the Atlantis Dunes not from the CBD to the Overberg or Cedarberg mountains and the majestic wine farms of Tulbagh or Stellenbosch Cape Town and Western Cape really is a mecca for 4×4 enthusiasts.
Getting around
Aforementioned Cape Town is a world class city with world class roads so if you are planning on just travelling in and out of the city then hiring a 2 wheel vehicle will suffice. 4×4 hire just gives one more options.
However Cape Town and the Western Cape also has a lot out there to explore and you really will only get a chance to immerse yourself in all the majestic beauty of the Western Cape with 4×4 hire Cape Town.
Length of stay
Three weeks is a minimal time frame if you want to get out there in the wilderness and see the wild Western Cape. However there is a lot to take in and see not just in this part of the country but elsewhere, so it's good to plan for the fact that you might want to extend your visit. It's wise to look at the visa requirements before you leave and make allowances for visa extensions. 
What to pack
Pack the necessary gear for the outdoors which could change drastically depending on what time of year you travel. Winters in Cape Town are cold and wet. Summer days are hot and long, however there can also be a few cold fronts. If you are hiring a 4×4 you will likely be going camping due to luggage restrictions on international flights you might only be able to get camping equipment in South Africa.
Where to stay
Karoo National Park
This grandiose national park is situated in the Nuweveld Mountain Range and has a great assortment of various animals and plant life and boasts no more than 2 excellent 4×4 trails. 
Greyton
Roughly 30 minute from the CBD of Cape Town is the ruggedly beautiful Greyton area which is situated in the foothills of the Klein River Mountains the Glen Oak 4×4 trail is a must for the area and there are also a world of boutique hotels and guest houses to choose from in the area.
Garden Route
The Garden Route really has a world of great places to explore and there really is no shortage of off road adventures just waiting to happen. The garden route really is one of the most scenic areas in a spectacular country.
Why hire a 4×4 in Cape Town with Drive South Africa? 
Cape Town and the Western Cape in many ways really is the jewel of South Africa and with so many amazing 4×4 routes out there on offer you'd be silly not to get in contact with one of our leading sales and travel experts. 4×4 hire Cape Town with Drive South Africa really is a breeze.
Drive South Africa is here to help you in any way possible to make sure your trip around Cape Town and the Western Cape is the best possible 4×4 adventure.
Other Southern Africa rental options
Standard cars, luxury cars, 4x4s and campers. Find just about any rental car in Southern Africa.
Drive in comfort and style in any of the luxury cars offered in Southern Africa. Convertibles, luxury sedans, sports cars, luxury SUVs and 4x4s.
Find the best deal in each car group from Southern Africa's top car hire companies.
From 2-berths to 6-berths. Choose a camper with all the modern comforts you need. Many include the kitchen sink.
Why Drive South Africa?
Browse our selection of rental cars for all your needs. We offer affordable car rental in luxury, short or long term car rental in Southern Africa.
Search Cars