Things to do in Cape Town: 62 Incredible Activities to do in 2023
Cape Town South Africa is one of the world's leading tourist destinations and for good reason. It's a vibrant cosmopolitan city with pleasant Mediterranean weather which draws in lots of visitors in the spring and summer seasons. The city is also a tech hub with many startups based there which draws in interns from all over the world. The 'Mother City' has awe-inspiring views and an endless list of activities to keep you busy and entertained.
Cape Town was voted as the best city in the world yet again by the Telegraph readers for the 7th consecutive year. In this article, we will try and help you figure out exactly why Cape Town is so popular.


We have put together a list of activities you can do whether you are on holiday in Cape Town or you are a local looking for different ways of enjoying your city to the fullest.
1) Ride The Cape Wheel
Price: Standard tickets range from R75 to R155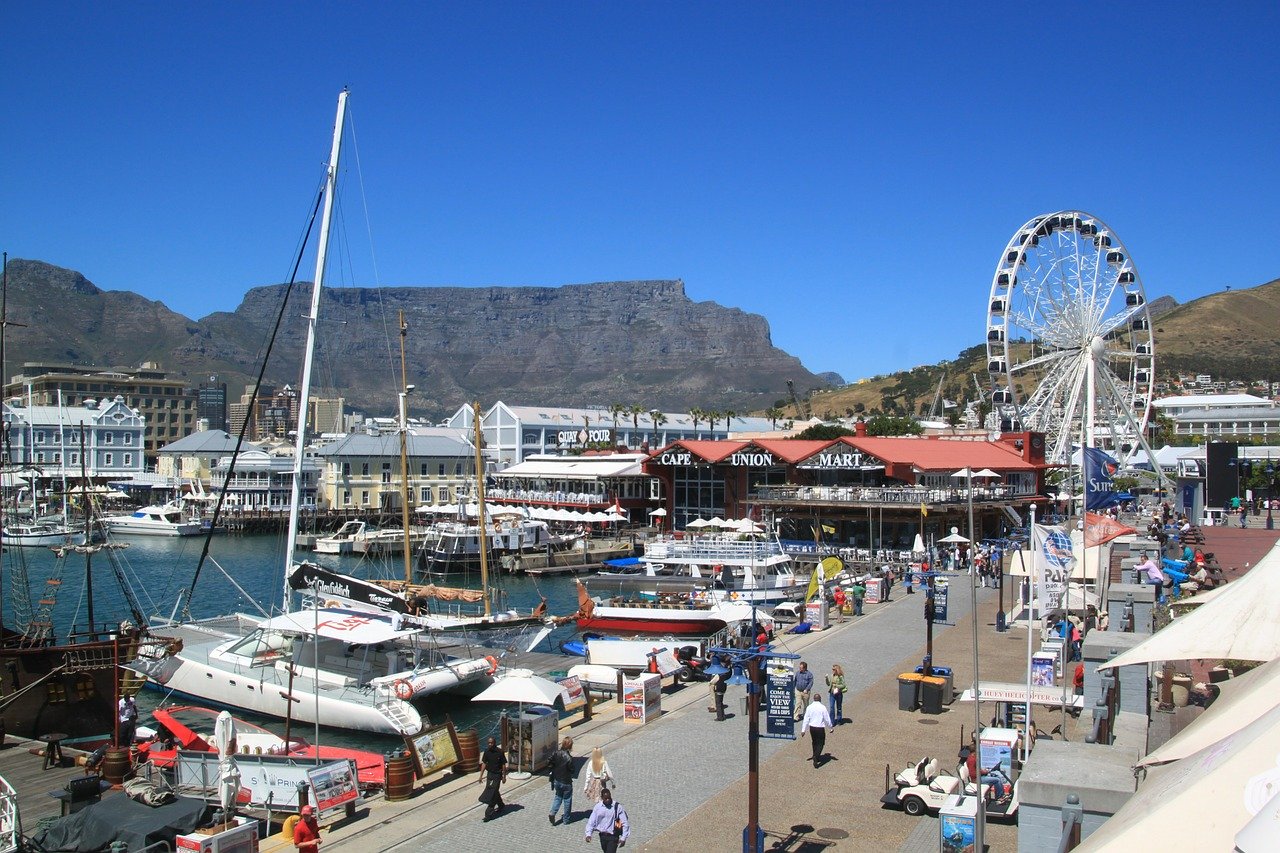 Enjoy a 360-degree  view of Cape Town on The Cape Wheel situated at the V&A Waterfront. The wheel will take you up 40m high to enjoy views of Table Mountain, Robben Island, the Cape Town City skyline and Cape Town stadium.
2) Watch a live game of rugby

South Africa is a proud rugby nation and Cape Town being a major city is home to The Stormers which is captained by world cup winning Springboks captain Siya Kolisi. Catch a game of Super Rugby at Newlands Stadium if you get the chance. You can also catch a game of Sevens rugby at the Cape Town Stadium.

3) Watch a live game of cricket

Cricket is another popular sport in South Africa. Watch a game of cricket at Newlands Cricket Ground whenever the South Africa national team, the proteas have a local international match. Cape Town also has a local franchise, the Cape Cobras. Cricket is an excellent day activity on a sunny weekend.
4) Watch a live PSL Soccer match
Price: PSL tickets cost R40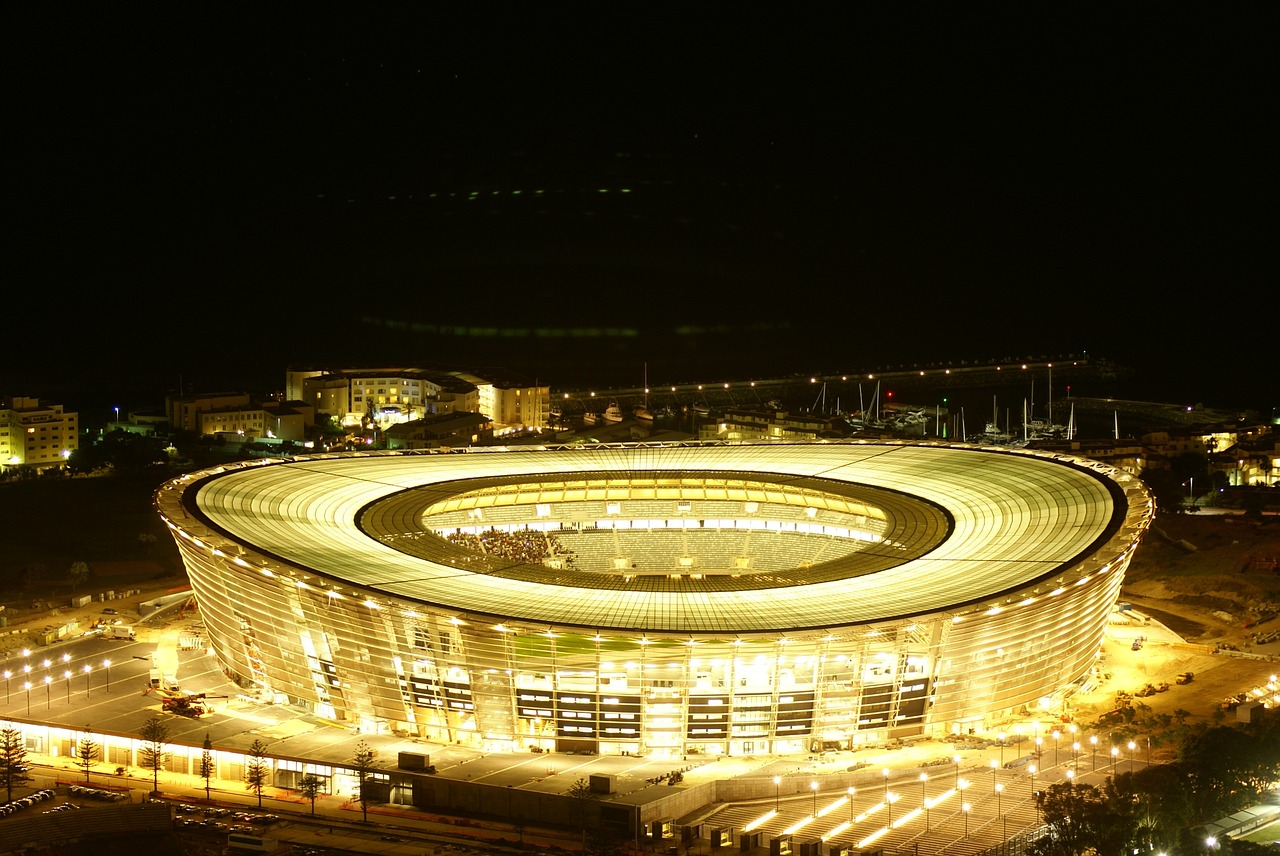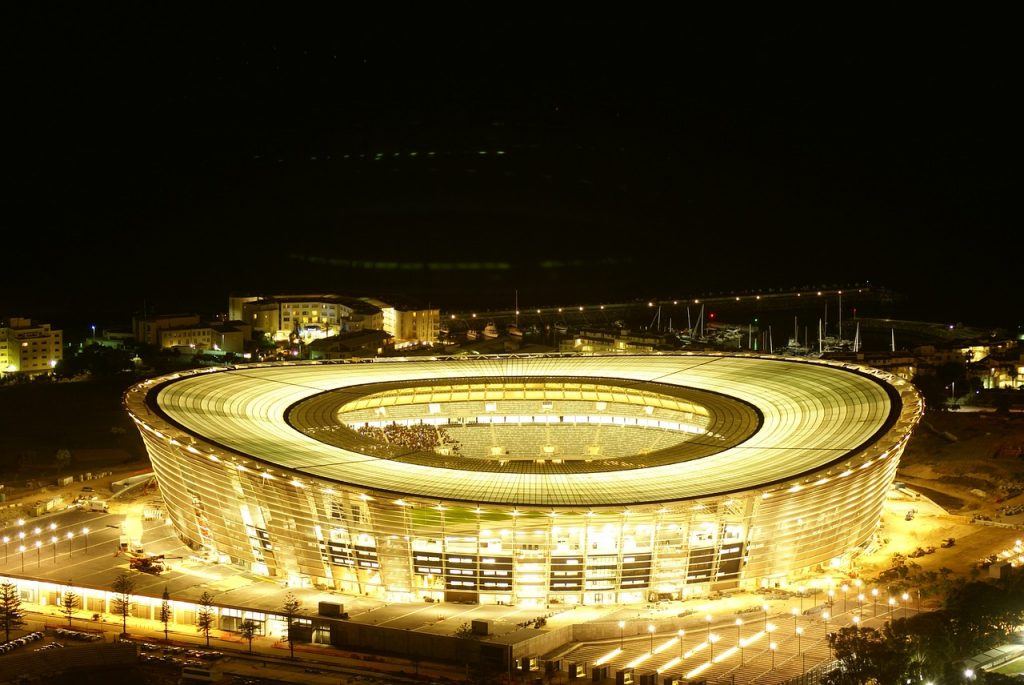 Soccer is another popular sport in South Africa. Watch matches from South Africa's top soccer league the PSL in Cape Town. Cape Town has a couple of soccer teams in the top league Cape Town City and Stellenbosch FC which means there's an opportunity to go watch a professional soccer match during the soccer season at the Cape Town stadium or Coetzen Stadium in Stellenbosch.
5) Take surfing lessons
Price: On average surf lessons start at around R350pp for 90 minute lessons.
Cape Town is a popular surfing destination, this means that there are many surfing schools available to teach you how to catch a wave. A quick google search will give you a long list of surf schools. Just google surf schools closest to where you will be staying and you will find a surf school near you whether it's in Big Bay or Muizenberg beach.
6) Go paragliding off Lions Head or Signal Hill
Price: Approximately R1300

If you are into adventure sports then tandem paragliding may just be your thing. This is an exciting way to view the city while gliding through the air. You can also get inflight photos and videos to record your whole experience. Flights can be anything from 5 to 30 minutes.
7) Go on a safari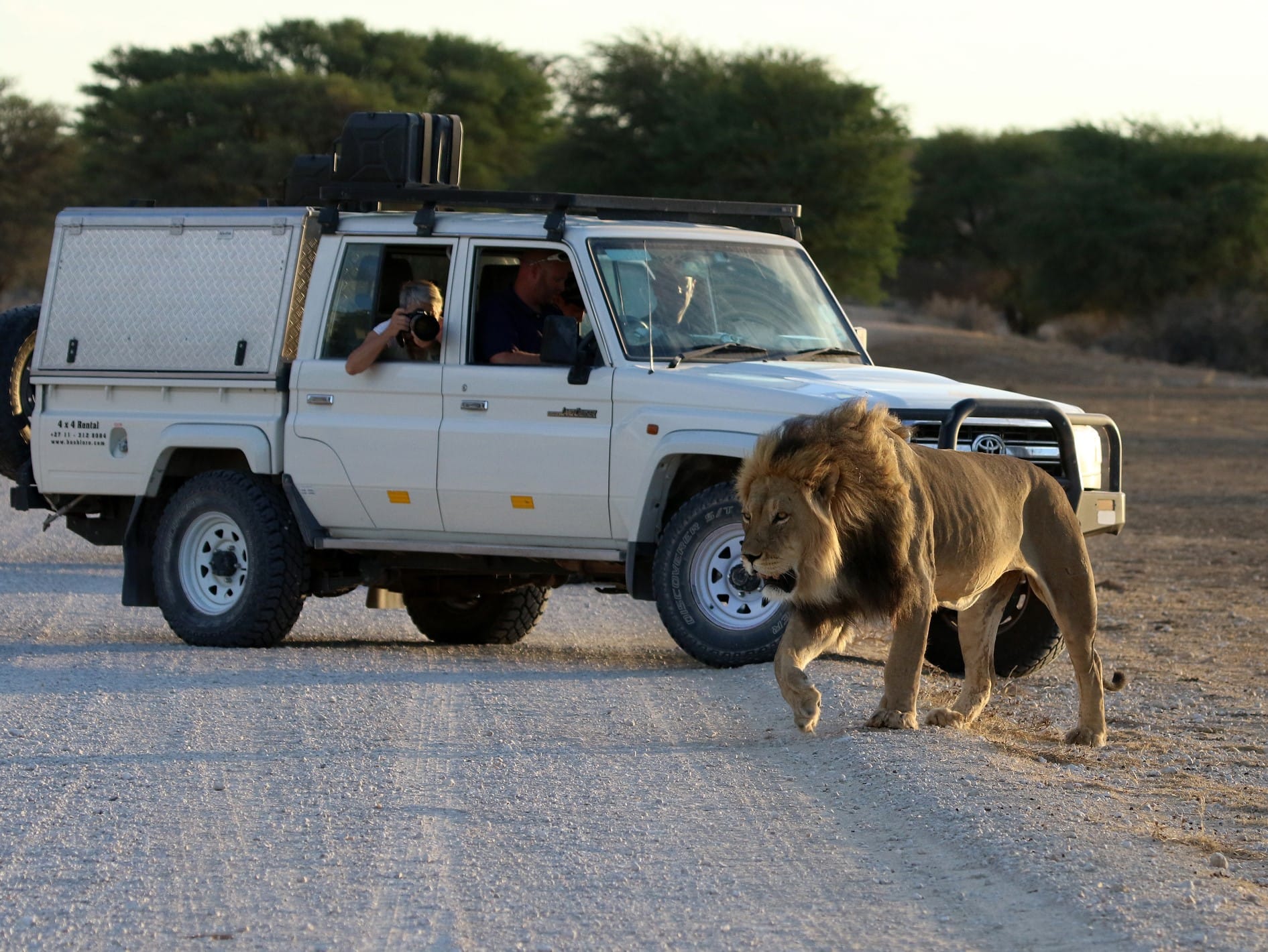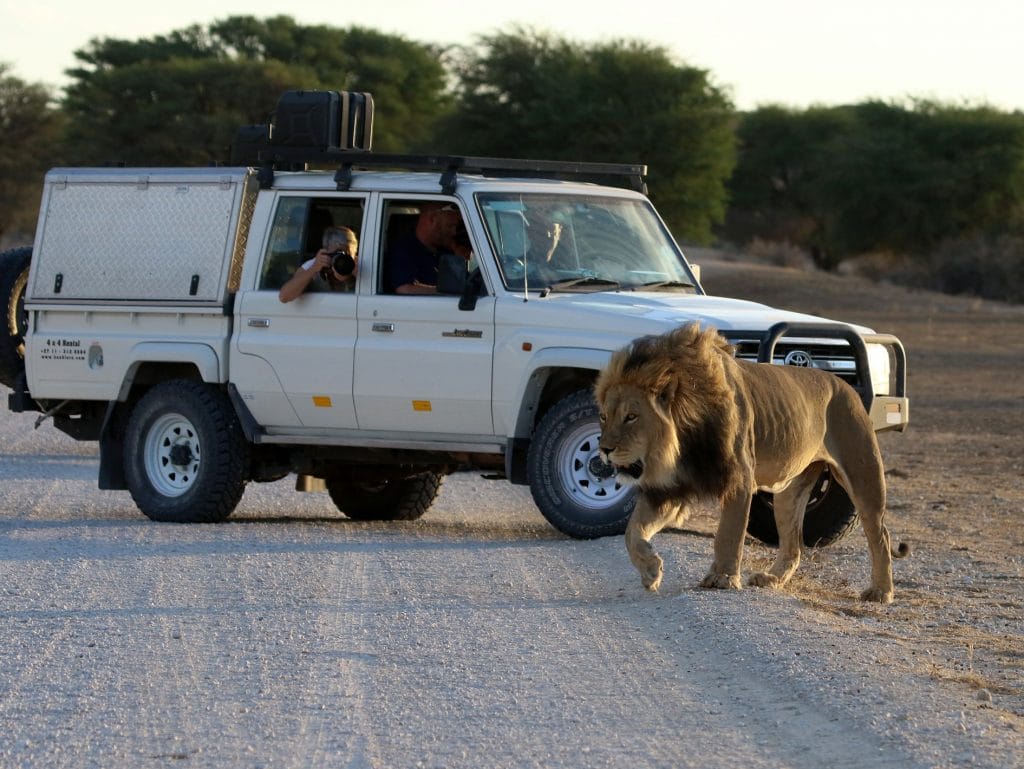 South Africa is one of the leading safari destinations in the world, so why not mix in your sight-seeing with a bit of a safari adventure whilst you are in Cape Town. With Cape Town as your base you can go on safari along the Garden Route where you can go whale watching at places such as the Grootbos Private nature Reserve. Or you can go game viewing in places even closer to Cape Town such as Fairy Glen Game lodge in Worcester which is a sanctuary for endangered wildlife. Another option is Aquila Private Game reserve which offers quad bike and horseback safaris in Touws River. All these places are within a 2 hour drive of Cape Town and provide a perfect day outing.
8) Try out shark cage diving
Price: From R1600 if you are driving there yourself

Get up close and personal with one of the most dangerous predators on the planet, the Great White Shark. Not for the faint of heart but a worthy bucket list activity. There are a few companies in Cape Town which offer Great White Shark tours. Gansbaai is where you will usually go for shark cage diving, it's 2 and a half hours outside of the City. The other location for shark cage diving is Simon's Town which is 45minutes from Cape Town, close to Boulders Beach Penguin Colony.
9) Visit the Two Oceans Aquarium
Prices: Tickets cost R90-R185

Experience the best of South African marine life at the two Ocean Aquarium which exhibits marine life from the Indian and Atlantic oceans. They also offer scuba diving.  You also get free entry on your birthday.
10) Go Sandboarding
Price: R550pp

Have some fun accelerating down sand dunes in Atlantis or Bettys Bay. This is a fun group activity on a spring or summer day, be sure to dress comfortably, arm yourself with sunscreen and prepare for a little exercise as you have to crawl up a sand dune after each descent.
11) Quad Biking
Price: R600pp

Have an off-road adventure on 4 wheels, Cape Town has plenty of quad biking options from quad biking safaris, to quad biking on the sand dunes of Atlantis to quad biking on the scenic trails on the vineyards of Hermanus.


12) Take part in the Cape Town Cycle Tour

Price: From R470

This is a major cycling event that happens annually in Cape Town every second Sunday in March. The race is usually around 109 km long. If you will be in Cape Town around march and you are into sports, you might want to consider signing up for the race. Do book well in advance as tickets tend to fly.
13) Participate in the Cape Town Marathon
Price: From R600 (12km trail run) for international participants and R75 (5km run) for for local participants

If you are a runner it might be worth participating in the Cape Town Marathon which is an annual event. There's a distance for every fitness level from the 5km peace run to the 42.2km marathon. The 2020 event will take place on the 18th of October. You can see entry details on the marathon's website.
14) The Boomslang Tree Canopy Walkway at Kirstenbosch 
Price: R75 for adults
Get a panoramic view of the botanical garden and surrounds from the aerial walkway. The walkway is inspired by a snake skeleton hence the informal name " The boomslang" which means tree snake. The walkway is 130m long and was built to celebrate the centenary of Kirstenbosch.
15) Wakeboarding
A trip to Cape Town would not be complete for water sport enthusiasts without participating in some fun in the water. Wakeboarding is one of the most fun and popular water activities. If you can skate, snowboard then it will be easier for you to get the hang of this sport. Blue Rock in Somerset West offers wakeboarding in Lake Blue Rock which is 60m in depth.
16) Abseiling on table mountain
Price: Approximately R1000

The view from atop Table Mountain is breathtaking, add a bit of an adrenaline rush by descending down the mountain by rope. You will have views on Camps Bay and the Atlantic Seaboard at your feet. This is a one hour vertical adventure usually combined with a hike.
17) Mountain biking
Price: Full day mountain bike tours are around R2500 alternatively renting a mountain bike will set you back R300-R700/day depending on the type of mountain bike.

Cape Town has no shortage of mountain biking trails for riders of all skill levels with its numerous mountain ranges and rolling hills. No wonder it hosts the world-famous Cape Epic mountain bike stage race which traverses through rugged mountain and pristine fynbos surrounds. There are plenty of mountain biking ranges from Table mountain to Helderberg mountain. You can either rent a bike and go on a self-guided ride or you can go on a bike tour.
18) Rafting
Price: R650pp

You can experience this exhilarating adventure just an hour outside of Cape Town in the picturesque town of Kleinmond with SA Forest Adventures. This white water rafting adventure on the Palmiet River lasts for about 4 hours depending on the flow of the river.
19) Paintball
Price: From around R110 pp

Paintball is a great way to spend a day outdoors. It's a great family and team-building activity. There are plenty of paintball venues in and around Cape Town. To get the best paintball experience look at reviews to see what others say so that you get a general idea of what to expect, then go on the websites of companies that offer paintball to see the types of paintball courses they offer.
20) Go Karting
Price: R220 for groups of 12 or more and R1000 per cart for 4 karts.
Awaken the speed racer in you with indoor go karting in Kenilworth and Century city. You don't have to be a racecar driver to experience fun on a track, different racing formats offered.
21) Laser tag
Price: From R150 pp for groups of 12 or more.
Enjoy a fast-paced futuristic combat game where you are armed with infrared powered guns. Annihilate opposition teams with laser beams. Laser tag is best enjoyed in teams or groups. Similar experience to paintball without the pain and paint.
22) Hiking lions head

Lions head is a relatively short and easy hike which takes you to 669 meters above sea level, giving you panoramic views of Cape Town. This is a very popular and instagrammable hiking destination in Cape Town. There is a super easy path which takes a little longer, then there is a shorter path with a steep incline near the end of the trail which involves climbing chains to pull yourself up.

There is a little cave called "watchman's cave" just above the busy main path which makes for a great picnic spot. There are two other caves on Lion's head which are bigger but harder to find, you can read about how to find them here: http://www.lifeofmike.co.za/exploring-lions-head-caves-cape-town/
23) Hiking Devils Peak
Devils peak is another great hiking trail that offers 360 degree views of Cape Town. It's not as popular as Table Mountain or Lions head. There are 3 routes up the mountain, start the hike from Tafelberg Road or Newlands Ravine for a moderate hike alternatively start from Mowbray Ridge for a steep challenging hike.
Hiking Devil's Peak is more difficult than Lions head but easier than hiking table mountain.
24) Hiking to Elephants Eye cave
The Elephants Eye hike is more of a walk but worth it for those craving contact with nature and a great picnic in the Silvermine Nature Reserve. This mountain is called Elephants Eye due to the fact that it's shaped like an elephant's head and the cave is located where the eye would be. Activities to enjoy here include hiking, caving, rock climbing, mountain biking and swimming in the Silvermine reservoir.
25) Hiking Table Mountain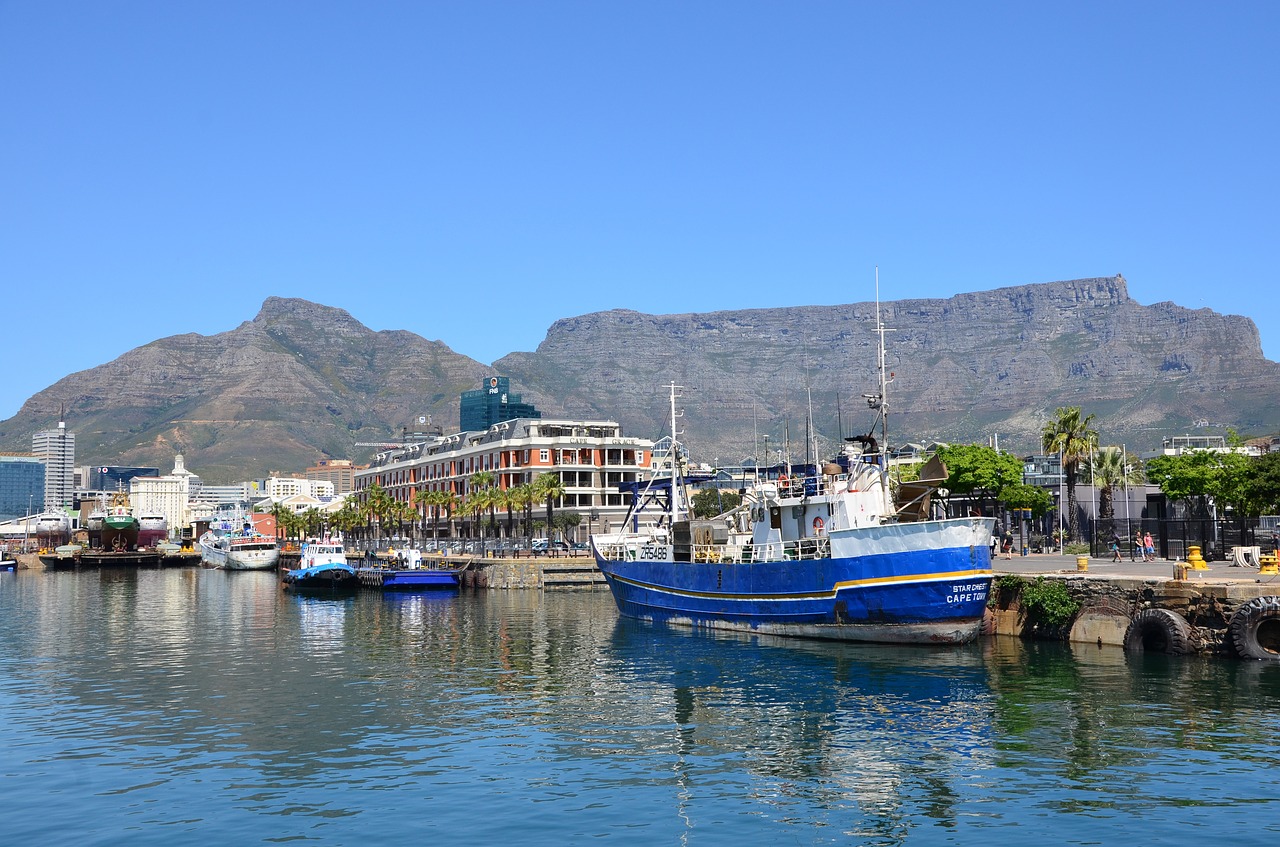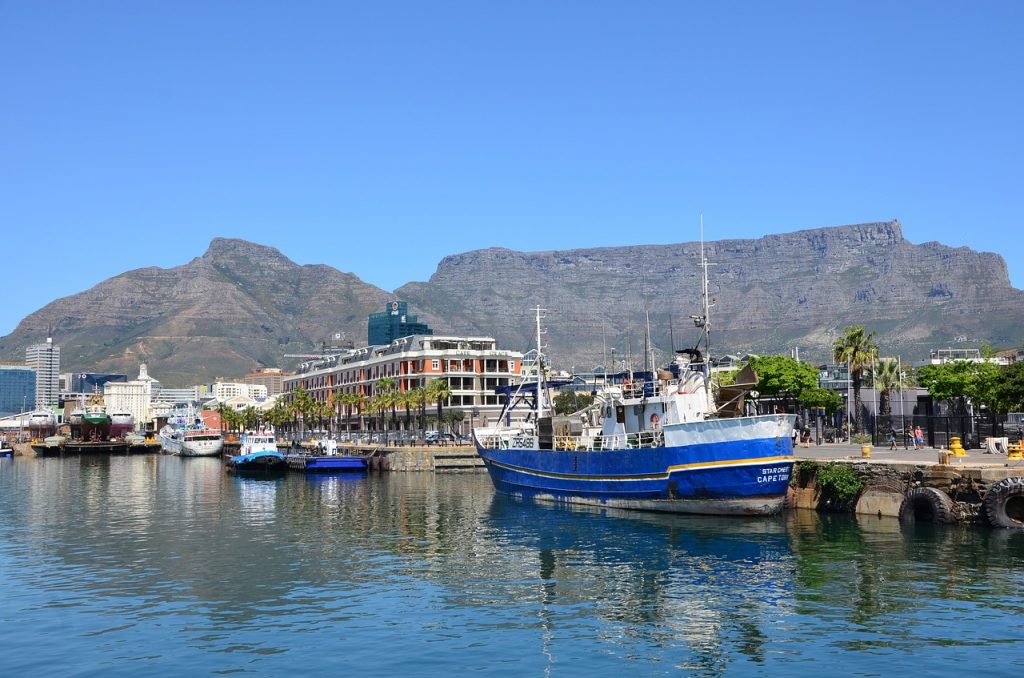 Table mountain is one of the most popular mountains in the world, with its iconic and instantly recognizable flat-top silhouette. The mountain is flanked by Devils Peak and Lions Head. Most people go up the mountain via the cable car but those looking for a bit of a challenge and adventure hike up the mountain using one of two well-travelled paths. The route up the mountain from Platteklip Gorge is the most popular path, especially in summer. The less travelled and more difficult path is the India Venster path. Table mountain is not an easy hike especially if you are not fit, it will have you wanting to turn back at several points on the way up to 1085m above sea level, this makes the feeling of achievement at the summit even greater as you are rewarded with breathtaking views. You can hike up and down the mountain or you could combine a one-way hike with a cable car ride. The one-way ticket will set you back R100 if you're a South African citizen or R200 for tourists.

26) Hiking from Rhodes Memorial to Newlands forest
Walk the contour between Rhodes Memorial and the Newlands ravine for a moderate hike. Track through stone steps, wooden steps and fynbos until you reach King's blockhouse, which has commanding views of Table Bay and False Bay. This is a popular path for mountain bikers and trail runners. Then follow the contour path of the mountain towards Newlands Forest which is well  maintained with its Fernwood track and a picnic area in the forest.
27) Intaka island ferry and birding
Price: Adult entrance fee is R24 + R70 for a boat ride

Visit the Intaka Island Bird Sanctuary in Century City which is home to 120 species of birds. This is a go to destination for any bird watcher visiting Cape Town. You can either take a guided or a self guided trail on the 2km of footpaths which include 9 stations which offer varied insights into the flora and fauna. Take the hop on hop off ferry which offers a tranquil ride on the Grand Canal and offers breath-taking views of century city.
28) Tour of Robben Island
Price: R380 for South Africa adults and R550 for non-South African adults.
Visit the historic Robben Island, where you will get a tour of the Island Prison where former political prisoners who were jailed during Apartheid,  including South Africa's first democratically elected president Nelson Mandela who served 18 of his 27 years in prison there.
29) Hop-On Hop-Off City sightseeing tour by Bus
Price: Tours start from R235 for Adults for the 1 day Classic ticket
Get a tour of Cape Town from the famous red open top bus which takes you to various sights around Cape Town from Table mountain to the V&A Waterfront, from Camps Bay to Kirstenbosch.

https://www.citysightseeing.co.za/en/cape-town/classic
30) Hop-On Hop-Off train trip along the southern line
Price: A return ticket from Cape Town to Simons Town is about R35
Take a tour of Cape Town's beaches by train from Cape Town to Simonstown. It's an inexpensive way to explore each of the beach stops, which include Muizenberg known for surfing lessons, great coffee and its instagrammable colourful beach huts, Kalk bay known for great restaurants and the best Fish and Chips in Cape Town at Kalkies and the last stop is Simon's Town  which is home to the South African Navy's Naval Base. In Simon's Town you can do an audio tour, and visit the African Penguin colony at Boulder's Beach.
31) Get the township experience in Gugulethu at Mzoli's


Mzolis Place, is a butchery and restaurant in the township of Gugulethu in Cape Town. It is a popular weekend destination for tourists who want an authentic township restaurant and party experience. Mzolis serves local braai meat and then guests can dance to music played by top local Dj's as they wait for their meat. To enter Mzoli's you have to buy meat and pay an entrance fee of R20.
32) Experience the township party scene at Rands in Khayelitsha


Rands is a local outdoor club and restaurant in the township of Khayelitsha which has become a favourite for locals since it opened its doors in 2015.  If a good time and traditional local food is what you are after then Rands Lifestyle Space is a great place to check out. It hosts some of the top artists and Dj's in the country every weekend. Rands opens during the day and closes at 11pm. 
33) Snorkeling with the seals
Price: R900pp and R1200 with a GoPro rental
Take in panoramic views of the water as you snorkel with the seals in Hout Bay. In the summer you are more likely to come across Cape Fur seals. Packages usually include a boat ride for up to 10 people, snorkeling gear and a hot beverage.
34) Boulders Beach penguin colony
Price: R65 pp conservation fee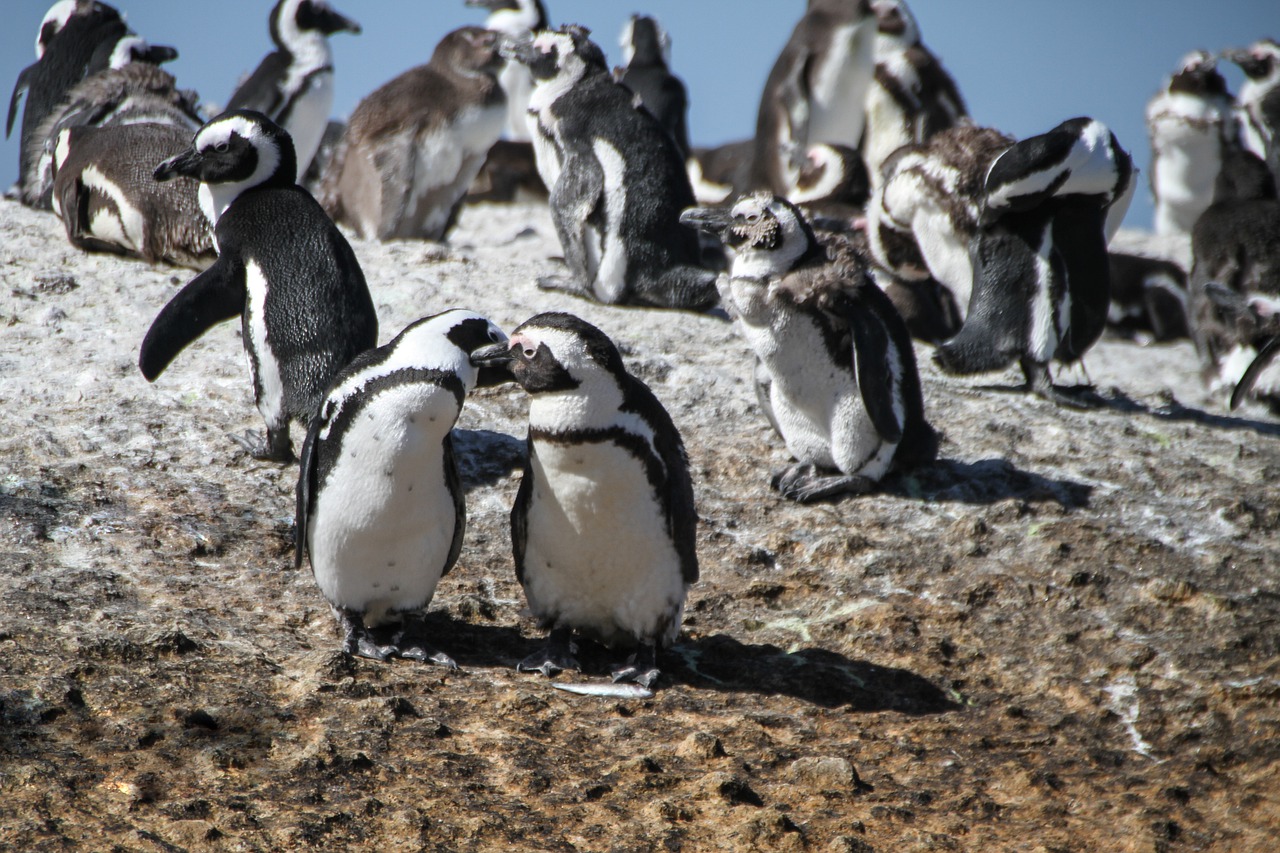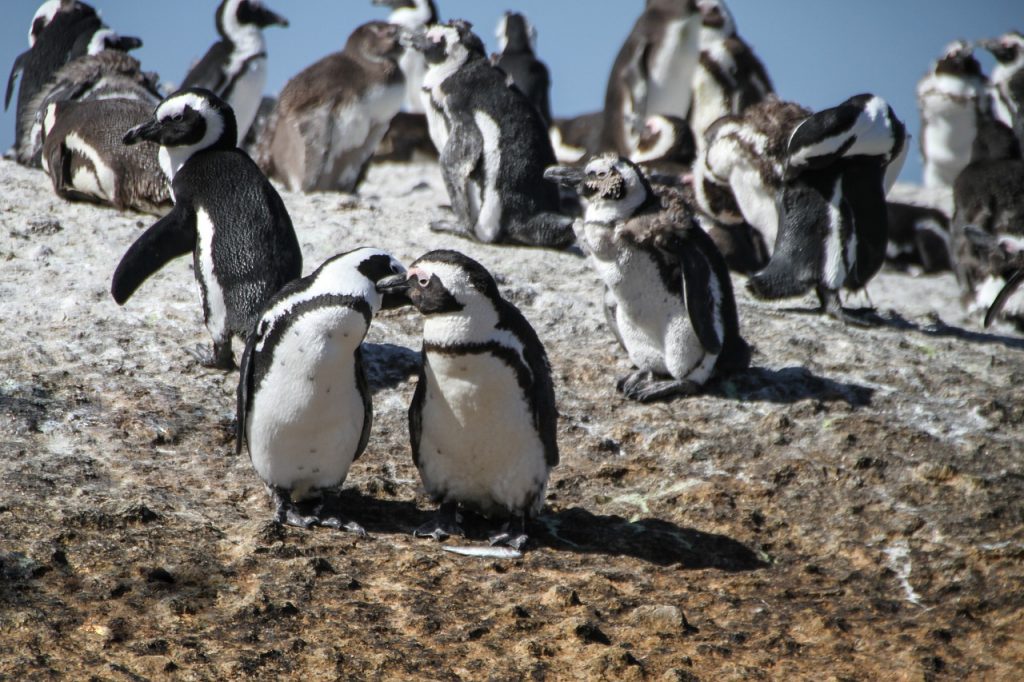 Boulders Beach in False Bay just outside Simon's Town is famous for its colony of Penguins. It's also a family friendly beach where the kids can swim in the clear water and explore the rock pools. The Beach is part of the Table Mountain Park Marine Protected Area to keep the beach clean and safe for penguins.
35) Visit Bo-Kaap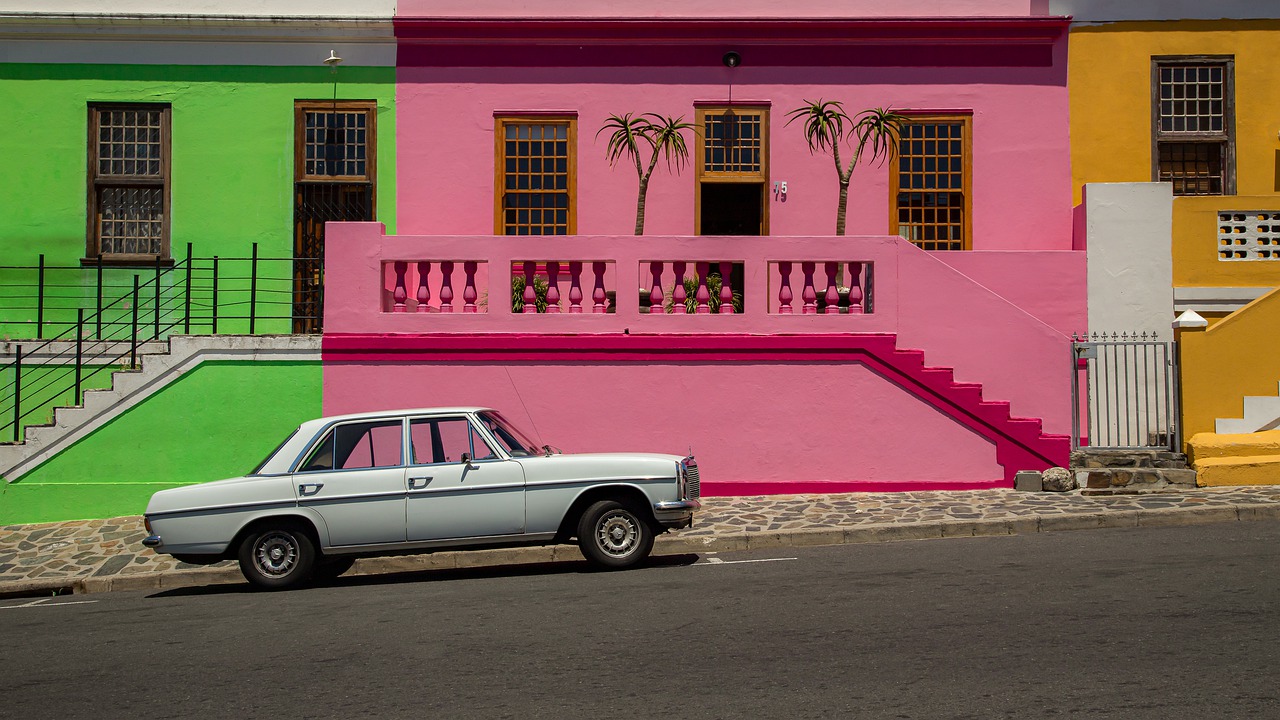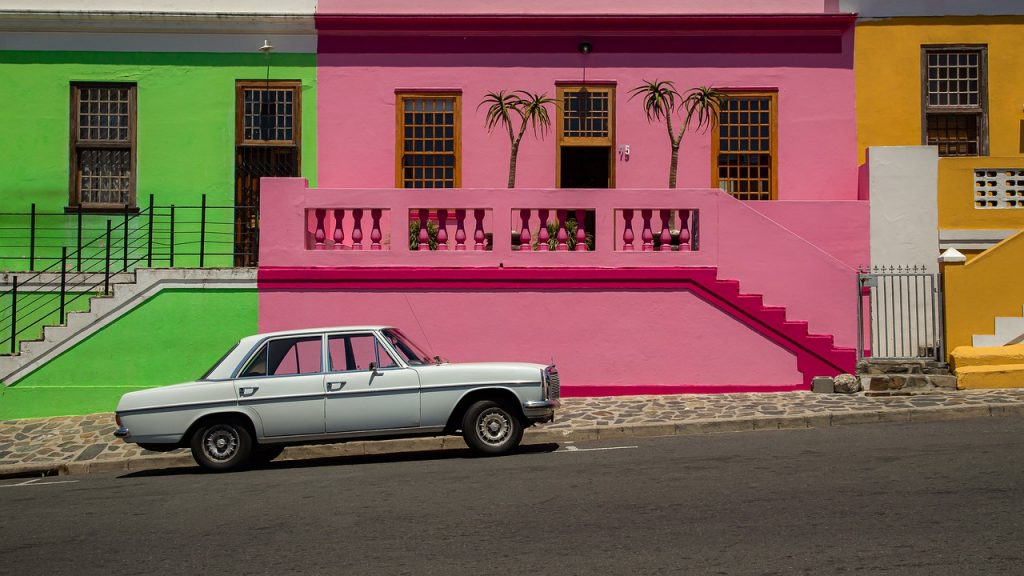 Visit the colourful instagrammable neighbourhood of Bo-Kaap on the slopes of Signal hill just above the city centre. This area was formerly a township known as the Malay Quarter. It dates back to the 1700s when "huurhuisjes" (rental houses) were built and leased to slaves. The people who resided here originated from Malaysia, Indonesia and the rest of Africa. The neighbourhood is characterised by colourful houses and cobbled roads. It is believed that the colour of the houses is an expression of freedom as the houses had to be white while the houses were on lease during apartheid, when the residents were allowed to buy the properties they painted them in bright colours. Many of the families living there have been there for generations. 
You can find the oldest mosque in South Africa, the Auwal Mosque in Bo-Kaap. Bo-Kaap is also a great place to go to eat traditional Cape malay food in one of the restaurants in the neighbourhood.
36) Visit the Old Biscuit Mill

The Old Biscuit Mill is formerly a biscuit factory in Woodstock which is now turned into a trendy cultural village with designer boutiques, restaurants and shops that sell jewellery and kitchenware. Every Saturday from 9am to 2pm, the biscuit mill hosts the popular Neighbourgoods Markets  which attracts local artisans, designers and foodies. The biscuit mill also hosts events such as festivals and live music s be sure to check out their website. The Old Biscuit Mill is one of those places you must visit if you are ever in Cape town.
37) Go on a catamaran cruise from the waterfront
Price: R200 during the day and R360 for a sunset cruise

Explore the Atlantic coastline from the sea with great views of the city and Table Mountain from a boat. Experience the view mariners have had for centuries. Drinks are served on the boat.


38) Visit the Zeitz Museum of Contemporary African Art
Price:  R200, half price on First Fridays between 4pm and 9pm.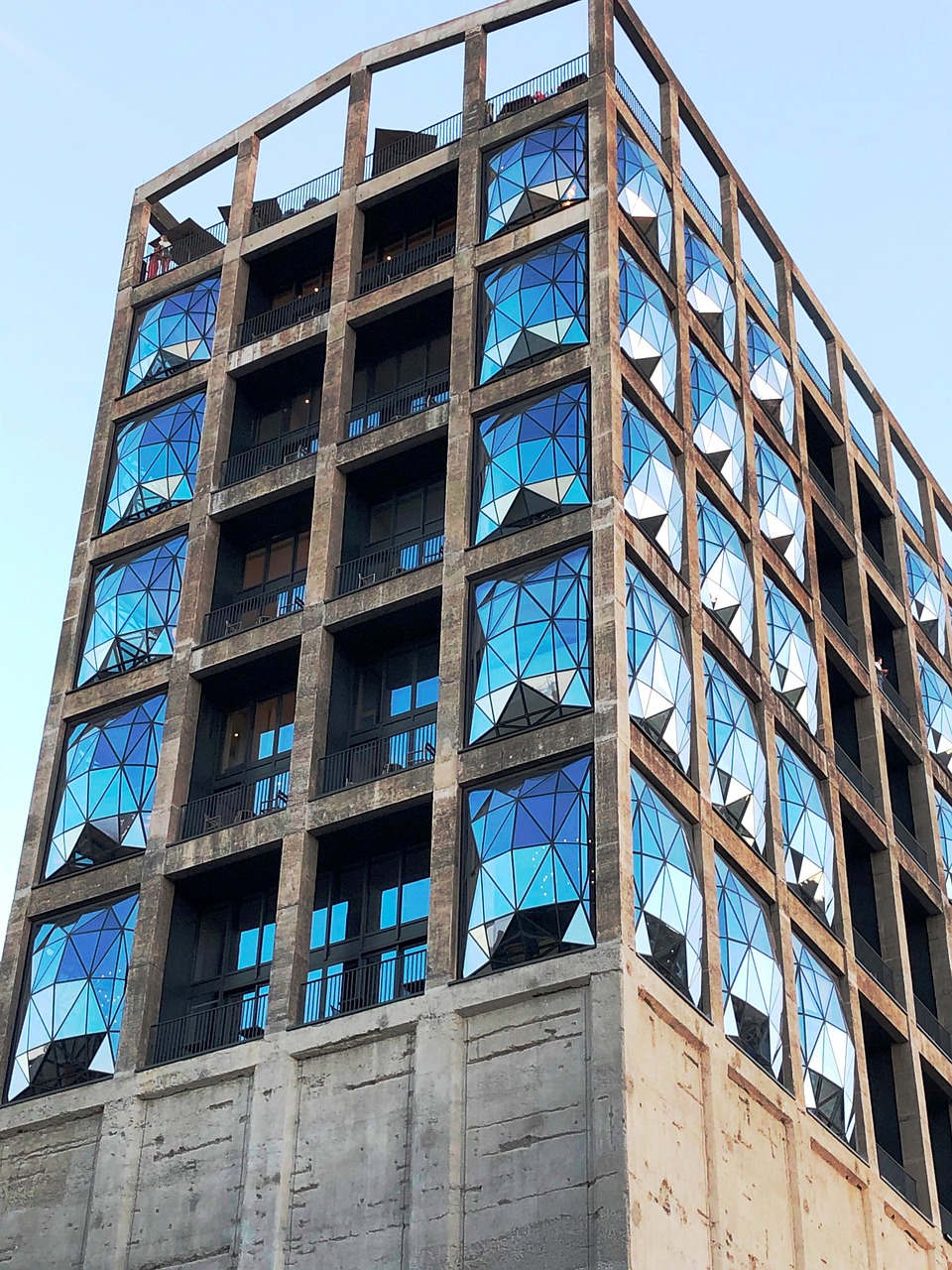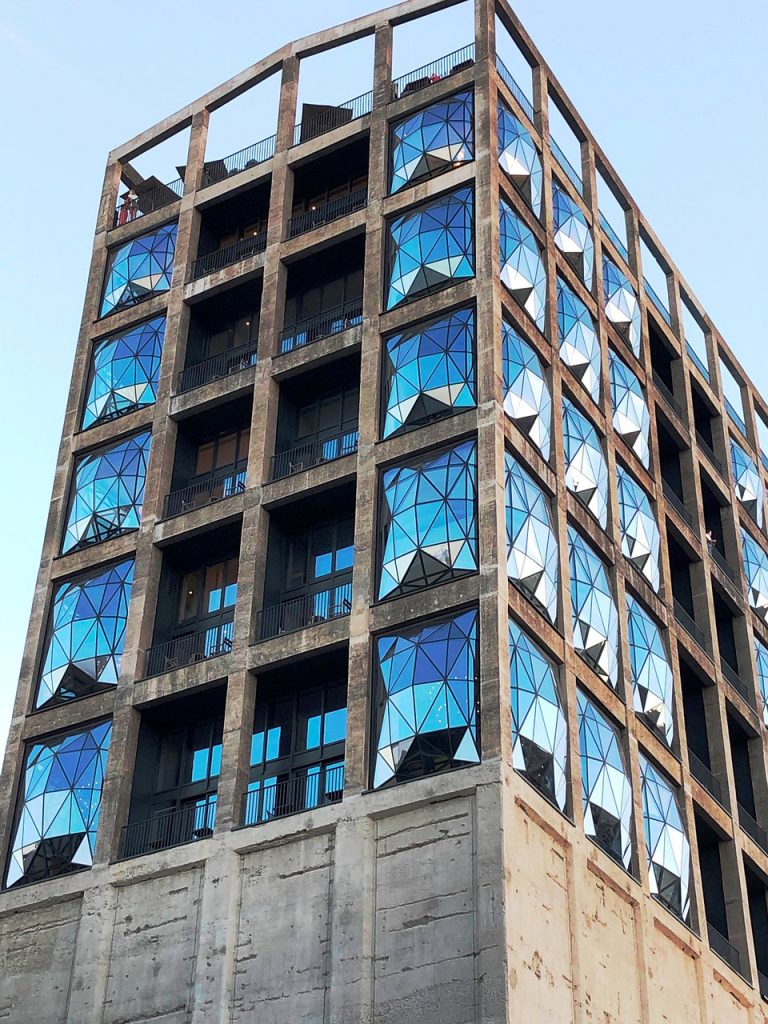 The Zeitz MOCAA is the largest art museum in Africa, showcasing art of Africa. The Museum is located in a historical landmark built in 1921, the old grain silo at the V&A Waterfront. The building is hard to miss. The building has been redesigned by architects but still pays homage to its history.
39) Guided walking tour of Cape Town at the Company's Garden


Take a walking tour of the Company Gardens, in the city centre. The botanical garden which used to be a refreshment station to supply fresh produce for European sailors and now houses the South African Parliament, Iziko South African Museum National Gallery, the Great Synagogue and the St George's Cathedral.
40) Visit the District Six Museum
Price: R45 for entrance and R60 for guided tour
District Six Musuem is celebrates the multiracial area that was detroyed during apartheid in the 1960s-70s and its former 60000+ residents forcibly removed and displaced. The area was known as District Six due to the fact that it was the Sixth Municipal District of Cape Town in 1867.
41) Play Putt-Putt at Muizenberg Beach
Price: R22pp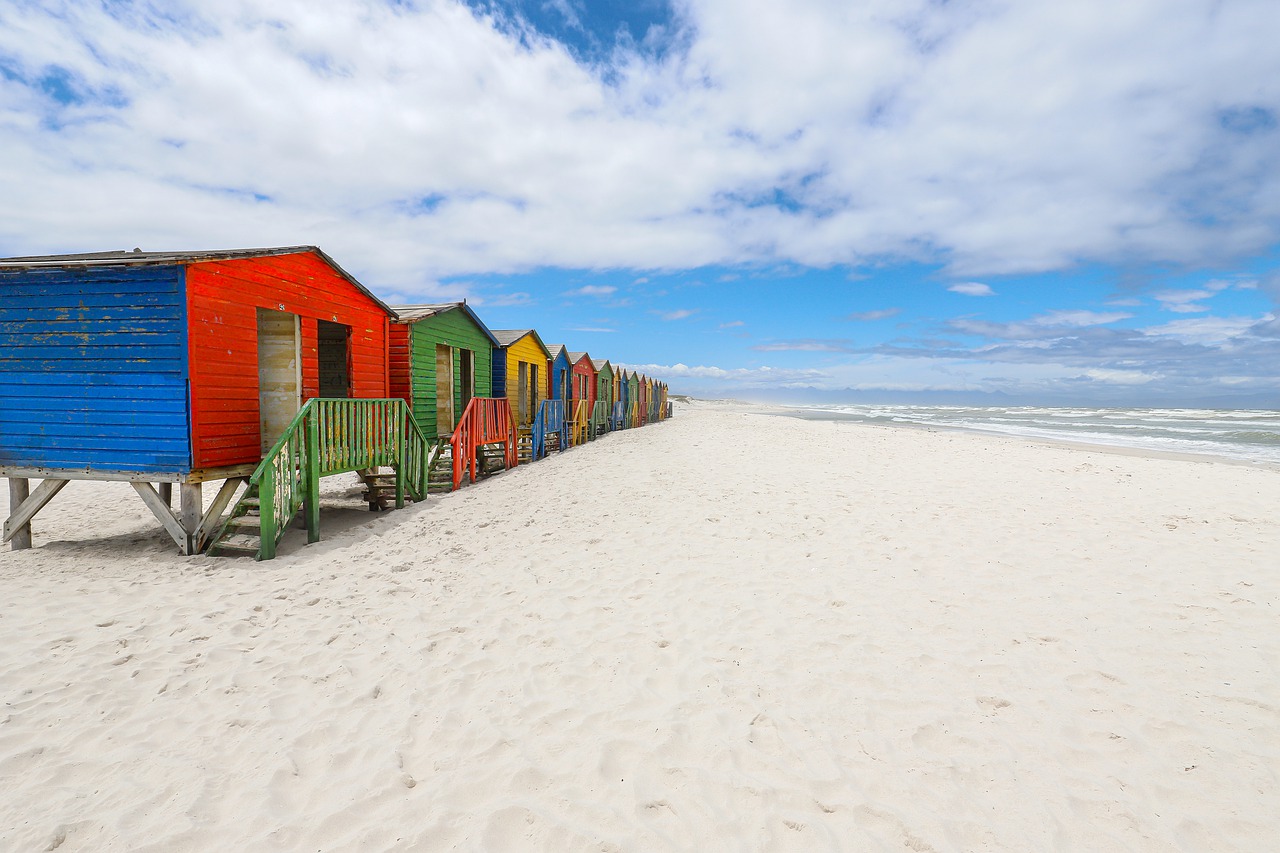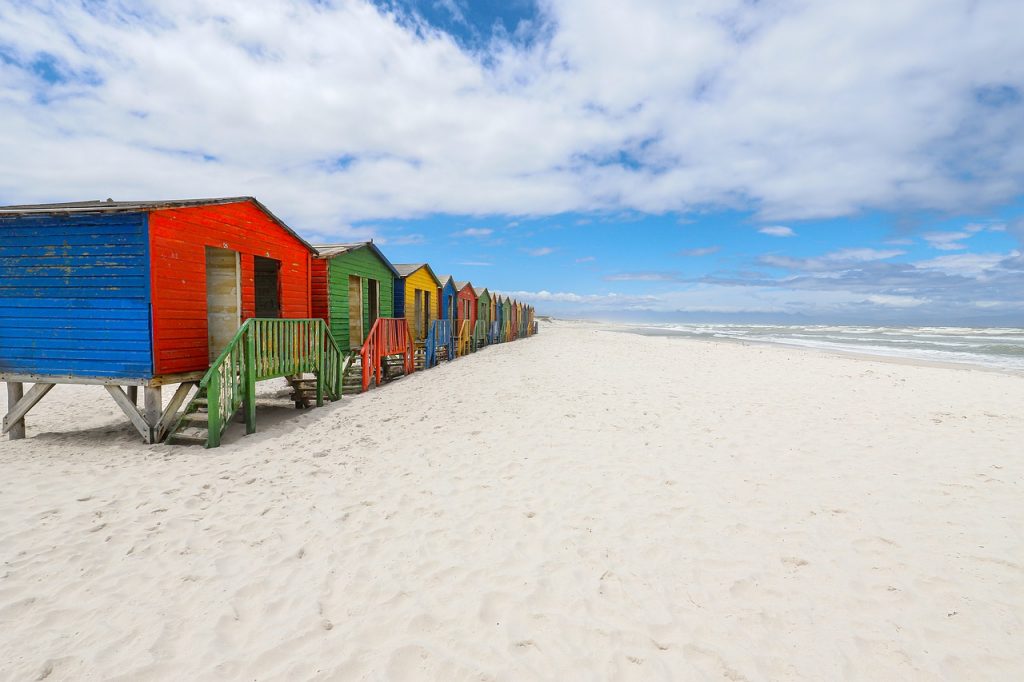 Enjoy a lovely day at the beach in Muizenberg by enjoying a game on putt putt (mini-golf) with friends or family  right next to the instagram friendly colourful beaches houses. There are two 18 hole mini golf courses with a maximum of 4 players per round. There is also a pool and slides right next to the putt putt course.
42) Watch a play at the Baxter theatre
Price: From R50

Watch a play at the Baxter Theatre in Rondebosch, which is the second-largest performing arts complex in Cape Town, and is part of the University of Cape Town. There is always a show on so if you are looking for some entertainment, an evening in the theatre is a great way to spend your time.


43) Enjoy the famous fish and chips in Kalk bay at Kalky's
Price: R55
Cape Town being a coastal town is famous for its seafood. If you ever find yourself in Kalk Bay  just past Muizenberg whether you go by train or you drive there, be sure to visit Kalky's which is a restaurant many say makes the best fish and chips in the city.


44) Enjoy a tour of the Spice Route
The Spice Route Destination is a farm on the hills of Paarl mountain where 13 artisans have collaborated to bring you a unique experience of exotic flavours and experiences through fine dining, wine and gin tasting, craft beer and a carefully selected range of biltong can also be enjoyed here. The area also provides unparalleled views of table mountain and the Paarl Winelands.
45) Go on a Garden Route road trip
Many people on holiday often combine a Cape Town holiday with a road trip through the Garden Route, which is a 200km stretch of coast connecting Mossel Bay o the Storms River Mouth in the Eastern Cape. The route is characterized by sandy beaches, lakes, lagoons and forests. The path is lined with family beaches and ideal for outdoor enthusiasts.
46) Wine Tasting in Stellenbosch, Franschhoek and Constantia


South Africa is one of the top wine producing countries in the world and a majority of the wines produced in South Africa are from Cape Town wine farms. Explore the wine farms in the south in Constantia or in the north in Stellenbosch and Franschhoek. Wine tasting is relatively cheap and there are restaurants on the farms for wining and dining after wine tasting. 
47) Elgin steam train tour
Price: R750

Take a steam train ride to the countryside from the Harbour Bridge Hotel to Elgin where you can enjoy 3 hours of the steampunk-themed Elgin Railway Market. The train ride is 3 hours of breathtaking scenery as you pass mountains and rolling hills.

At the Elgin Railway Market you can enjoy live music, art, clothing and accessory stalls.
48) Ziplining
Price: R600pp
Get an unparalleled view of nature and an adrenaline rush at the same time by ziplining down the slopes of the mountain near Kirstenbosch Gardens with SA Forest Adventures. There are 12 different zipline platforms and different zipline cables with the longest being just under 500m. This is the perfect adventure activity for the adrenaline junky. This zipline tour is (+-)2.3km in total lasting approximately 2 hours.

49) Kayaking
Price: from R350pp
Kayaking is one of the best ways to explore the Cape coastline. You can explore the Cape coastline from the Atlantic seaboard (V&A Waterfront and Seapoint) or False Bay (Simon's Town Area). There are many tour companies offering guided kayaking tours. Just search and read reviews and compare prices. You may even encounter seals, penguins and dolphins on your 2 hour tour.

50) Helicopter tour of the city

Price: From R1450 (12min)

Take a Helicopter tour of the city to get a bird's eye view of the city. There are different types of tours for different budgets from 12min rides which offer views of Lions Head and the 12 Apostle Mountains as well as Table Bay to 50min rides which give you a view of the Cape Peninsula from all angles.
51) Hot air balloon in the winelands
Price: From R2950
Create a memorable Cape Town holiday with this bucket list worthy activity. A hot air balloon ride over the winelands is one of the most romantic activities one can do whilst in Cape Town. See the Winelands and Table Mountain from a birds-eye view while floating in the sky.
53) Go to the Cape Town Carnival

In March go witness the annual parade on the streets on Greenpoint that celebrates African identity, creativity, diversity, and community.


54) Go beer tasting
Price: R100pp

South Africa has a beer culture and craft beer has exploded in recent history. While in Cape Town, you can start with a tour of Newlands brewery which dates back to the 1800s.
55) Gin tasting
Price: From R125
Just like craft beer culture has exploded, so too has the craft gin revolution. There are various places that offer Gin tasting from Woodstock and Salt River to the City Bowl. Companies that offer Gin tasting include:

The Woodstock Gin Company
Hope Distillery
Pienaar & Son Distilling Company (Free tasting and tours on Saturdays 10am-2pm)


56) Go to a concert at the Kirstenbosch Gardens
Price: From R170
Go watch a live concert at the Kirstenbosch Botanical Gardens. For a chilled weekend, it provides a one of a kind picnic style concert experience.

57) Drive along the scenic Chapmans peak in a luxury car

Have you ever watched top gear and they are driving a luxury sports car on a scenic mountain pass. Experience this same sensation for yourself on this magical stretch of road. Hire a powerful luxury car and cruise through the road as your  sports car hits the right exhaust notes and hugs the bends. Rent a luxury car with Drive South Africa.
58) Go up Table Mountain by cable car
Price: R360 for a return ticket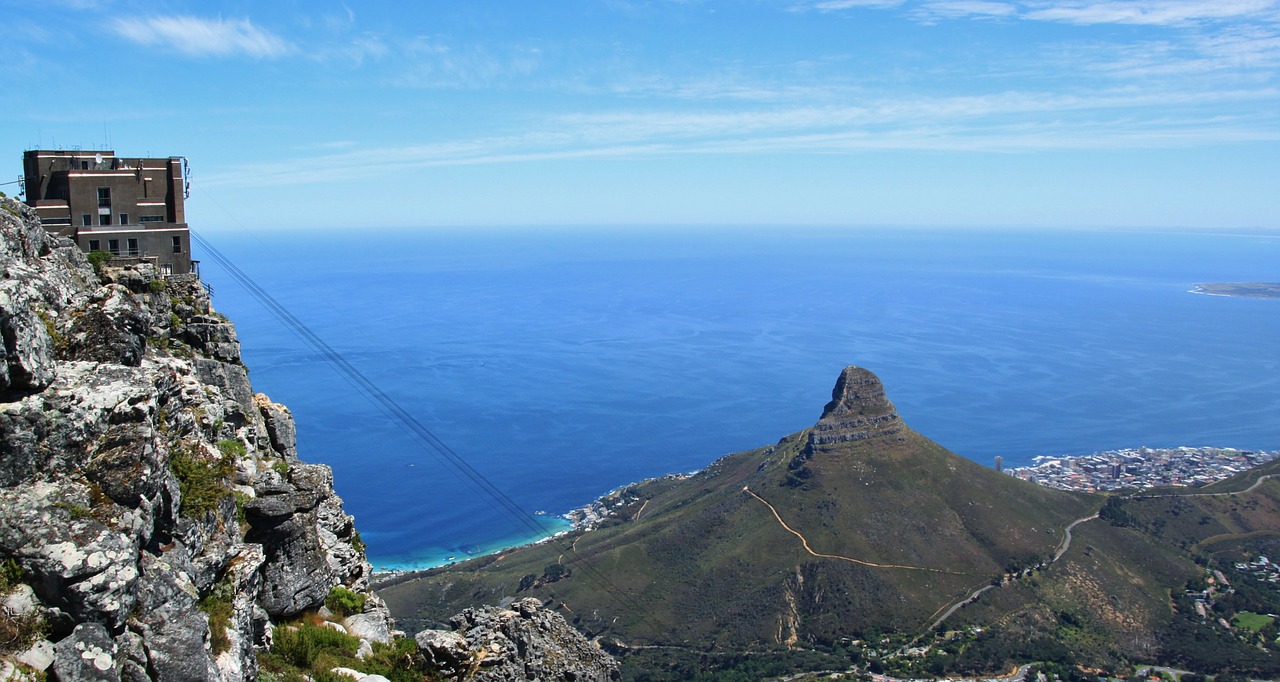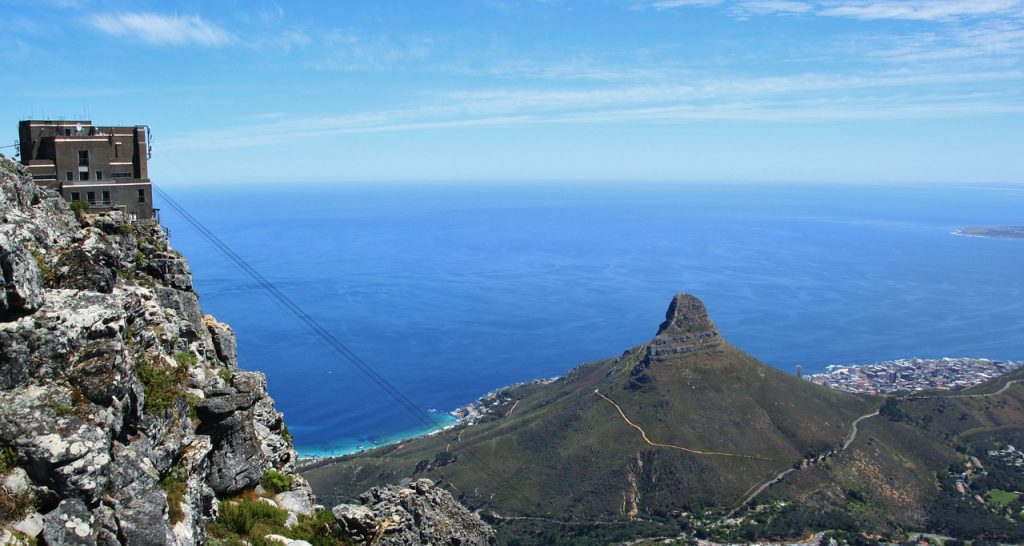 For those who want to experience the view atop table mountain but don't feel like hiking 1000m above sea level, there is a cable car service at the foot of the mountain that takes people up and down the world famous mountain.
59) Watch the sunset from signal hill


Signal Hill is a landmark flat top hill in Cape Town next to Lion's head and table mountain. Together with Lions Head the hill looks like a lion sphinx. You can drive up there or uber there to get a magical view of the Ocean and the city. The view from there looks like a magical painting. It's a great place to experience the sunset.
60) Enjoy Cape Town's beautiful beaches

Being a coastal city Cape Town has a host of different beaches which offer unique experiences. There's Fish Hoek beach which is great for the older crowd and families, Bloubergstrand (Big Bay and Little Bay) which is popular amongst the surfers, St James which is popular amongst tourists and families, Muizenberg beach which is great for surfers and families, Boulders Beach great for families and people looking to see the penguin colony, Camps Bay beach a popular destination for with luxury apartments and villas in the background as well as a strip of restaurants and cafes. And the list continues, Cape Town has no shortage of beaches.
61) Enjoy the Cape Town nightlife on clubs on Long Street, Kloof Street, Loop Street, Bree Street, Observatory & Camps bay
  
If you are into the party scene Cape Town has plenty of lounges and dance clubs the most famous party street being longstreet in the city centre which comes to life at night time. 
62) Drive to the Southernmost tip of Africa – The Cape Agulhas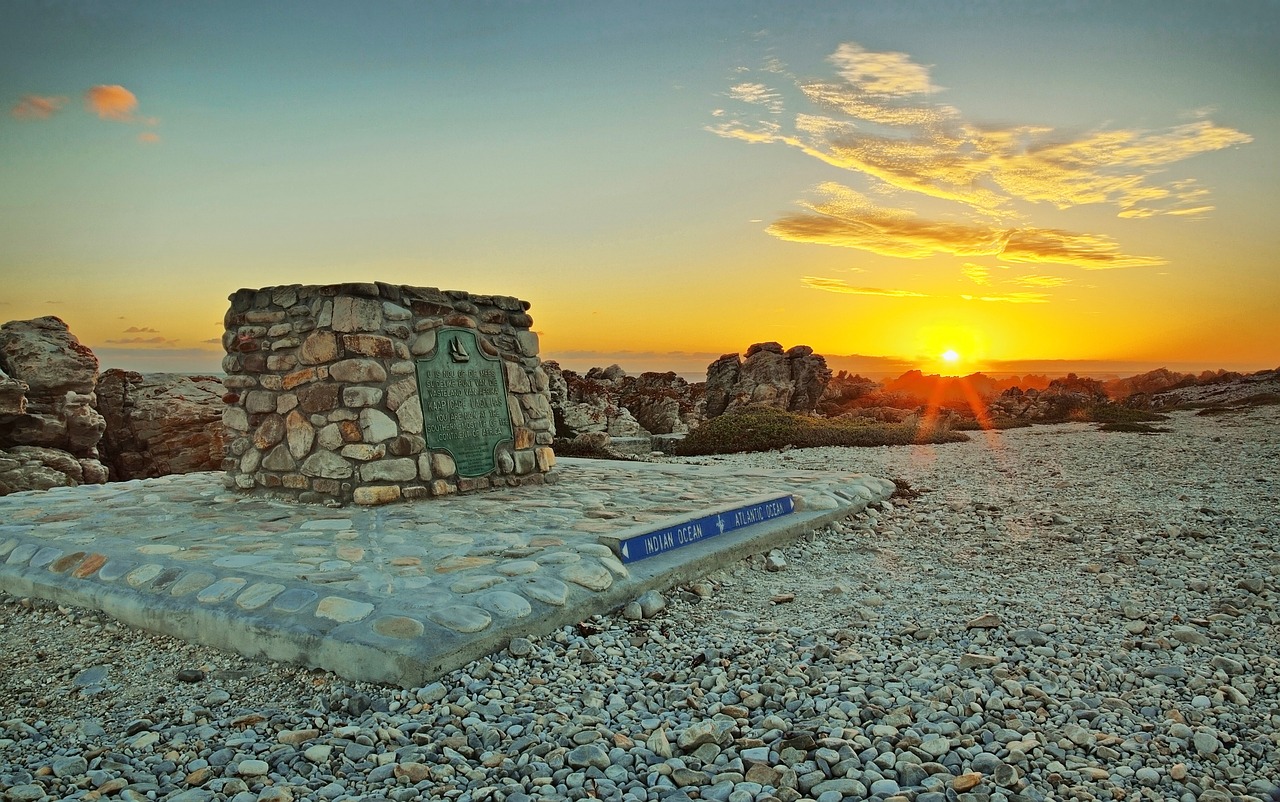 The Southernmost tip of Africa is the Cape Agulhas and not Cape Point as many people assume. It is a little seaside village which means "Cape of the Needles" because of the jagged reef and it's one of a few places where the true North and Magnetic north (compass needle) coincide. The Cape Agulhas is the official point where the Indian Ocean and the Atlantic Ocean divide. The Cape Agulhas is almost 3 hours outside of Cape Town.
Exploring Cape Town
Cape town is best enjoyed in your own vehicle, if you are not going to be drinking then hiring a car is the best option, alternatively use uber or Bolt if you will be drinking. This will ensure that you stay safe and you obey the law as drinking and driving is illegal.
How safe is Cape Town?


Many people who have never been to the city ask this question. Yes there is crime in Cape Town but most of the violent crime happens in low income, previously disadvantaged neighbourhoods in the Cape Flats away from most of the popular tourist destinations. However you should still stay vigilant and avoid walking at night or displaying valuable items. Read more on this in our guide on Cape Town Safety.

Is there a water crisis in Cape Town?


Yes the Western cape went through a drought which caused the water crisis in 2017/8, however Dam levels have since recovered to 80% capacity. Read more on this in our more detailed post on this:  Cape Town Water Crisis
Planning your own trip vs a guided tour?


If you are planning to make the most of your Cape Town visit there are three approaches:
You could opt for a bespoke private tour in Cape Town curated based on your personal preferences or ideas.
Two is if you want a full Cape Town experience with a mix of safari and sight seeing then book a tour package.

Alternatively, plan your own trip and book each activity individually and go on a self-drive holiday.

Drive South Africa offers the best car rental rates in South Africa by comparing all the car rental rates and giving you the best offer, no matter what vehicle you need to complete your holiday.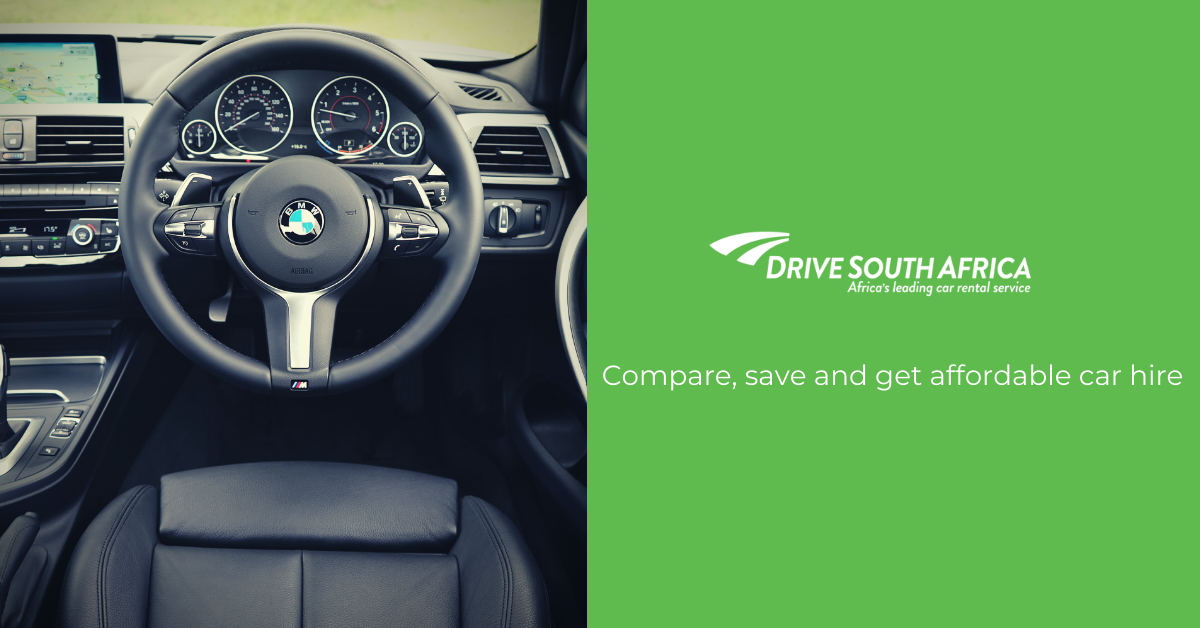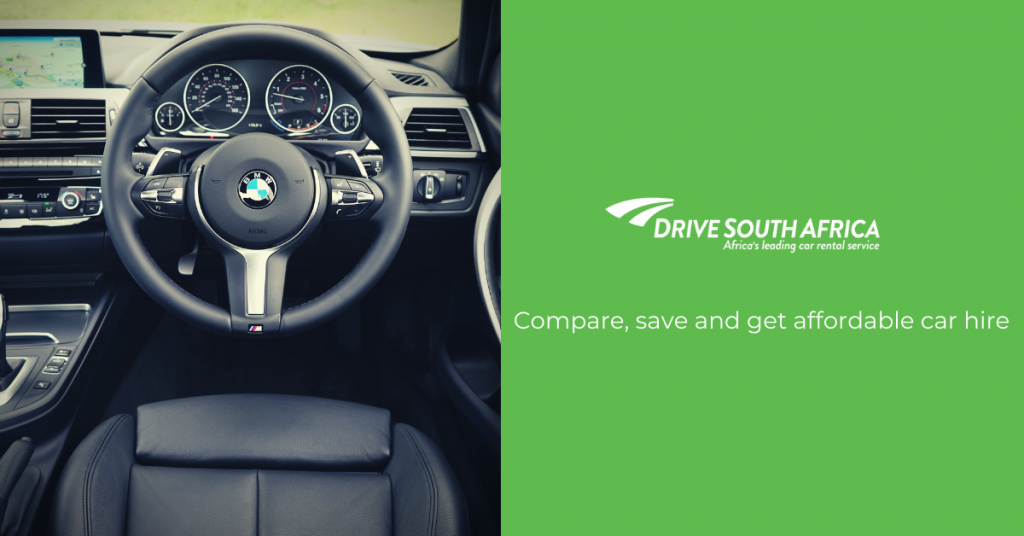 Related Posts