Gründe für Drive South Africa
Schnell, einfach und effizient – mit den günstigsten Preisen – das ist unser Versprechen an Sie.
Wo auch immer Sie hin möchten, wir können helfen.
348 Niederlassungen in 5 Ländern.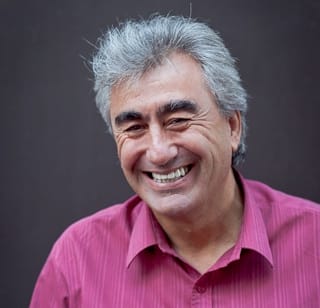 Kompetent, unkompliziert & hilfsbereit.
Und das sagen hunderte Kunden über unseren Kundendienst: Wir freuen uns, wenn wir Urlaubern den Weg ebnen können, um die schönen Länder des südlichen Afrikas zu erleben.
Team kennenlernen
Kundenmeinungen lesen
Geländewagen mieten Südafrika
Afrika bietet eine weite ungezähmte Wildnis, verbunden mit Wildtieren, Abenteuer und rauer Schönheit. Hier werden die Grenzen des modernen Lebens zugunsten der Wildnis aufgelöst, wo die Entdeckung die Landschaft unterstreicht und die Möglichkeiten weitgehend von Ihrer Erkundungsfähigkeit bestimmt werden.
Der Offroad-Verleih Südafrika Afrika bietet dem unerschrockenen Entdecker eine einzigartige Gelegenheit, buchstäblich seinem Herzen über alle Geländearten zu folgen, seinen Mut zu erforschen und die Essenz dieses magischen Kontinents zu entdecken. Südafrika heißt neugierige Individualisten, die neue Erfahrungen sammeln und die ruhige Perspektive einer Offroad-Abenteuerreise entdecken wollen, willkommen.
Drive South Africa richtet sich an lokale und ausländische Afrika-Abenteuerreise-Enthusiasten. Wir sind spezialisiert auf Geländefahrzeug vermietung, 4x4 Offroad-Ausrüstung und Wildlife-Safaris für Selbstfahrer.
Wir haben Allrad-Mietwagen-Hubs in ausgewählten Orten in ganz Südafrika:
4x4 Botswana
4x4 Namibia
4x4 Südafrika
und nach Vereinbarung bieten wir Allrad-Mietwagen an folgenden Orten an:
Unser Fuhrpark an Allrad-Geländewagen besteht aus folgenden Fahrzeugen:
Landrover Defender
Landrover Discovery
Nissan Einzelkabine
Nissan Einzelkabine 4x4 Trax Camper
Nissan King Cab Navara
Nissan Doppelkabine
Toyota Hilux
Toyota Fortuner
Toyota Landcruiser
Wahl der Offroad-Vermietung Südafrika
Je mehr Sie über das Gelände wissen, das Sie durchqueren möchten, umso besser können wir Ihren Allrad-Mietwagen Ihren Bedürfnissen anpassen.
Führen Sie eine unabhängige Recherche über die Vor- und Nachteile der verschiedenen Allrad-Fahrzeuge durch.
Ein 4x2-Radantrieb mit Differenzialsperre ist nicht das gleiche wie ein 4x4-Fahrzeug. Mit der Offroad-Vermietung Südafrika erhalten Sie ein Allround-Allrad-Fahrzeug, während der 4x2 mit Differentialsperre Sie wirklich nur dann unterstützt, wenn eines der Räder die Bodenhaftung verliert.
Informieren Sie sich über den Unterschied zwischen Differentialsperre und Traktionskontrolle und über die jeweilige Unterstützung bei Geländefahrten.
Ein 4x4 ohne niedrigen Bereich spielt nicht in der gleichen Liga wie ein 4x4 mit niedrigem Bereich. Der Niedrigbereich bietet für Ihren 4x4-Mietwagen erheblich mehr Vielseitigkeit.
Stellen Sie sicher, dass Ihr 4x4-Mietwagen eine angemessene lichte Höhe besitzt.
Hüten Sie sich vor Niedrigprofilreifen, wenn Sie einen 4x4 mieten, da diese anfällig auf Beschädigungen durch Felsen und in abgelegenen Gegenden schwer zu ersetzen sind.
Kennen Sie Ihre Fähigkeiten hinter dem Lenkrad und unter der Haube, denn dies ist wichtig bei der Auswahl des Fahrzeugs.
Die Allrad-Vermietung mit Benzin und Diesel hat ihre Vor- und Nachteile und unterscheidet sich je nach Hersteller bei der Leistung sowie auch bei den Allrad-Modellen. Das Wissen über Ihre Reiseroute und das potenzielle Gelände wird Ihnen bei der Wahl des Motortyps helfen.
4x4-Clubs und 4x4-Foren-Webseiten bieten wichtige und aufschlussreiche Tipps für 4x4-Strecken, Wildlifetouren und Offroad-Ausrüstung.
Drive South Africa Allrad-Vermietung mit Campingausrüstung
Wir bieten voll ausgestattete Allrad-Mietfahrzeuge für Südafrika, Camping- und Safariausstattung auf Anfrage:
Drive South Africa Campingausrüstung
Aluminium-Dachgepäckträger
Halter für Benzinkanister
Halter für Gasflaschen
Eezi Awn Dachzelt/e
Bodenzelte falls angegeben
Eezi Awning (optional, gegen Aufpreis)
60L-Wassertank (gefüllt)
2 Zurrgurte
Klapptisch
Campingstühle
Batteriebetriebene Lampe
Taschenlampe
Gasflasche (voll) und Kochaufsatz
Axt
Spaten
Erste-Hilfe-Ausrüstung
Camping-Dusche und zusammenklappbares Becken
Bettwäsche – Schlafsack und Kissen
Mobile Toilette (auf Anfrage)
40L-Kühlschrank/Gefrierschrank
Zusammenklappbare Dusche oder Toilette (auf Anfrage)
Mobiles Waschbecken
Voll ausgestattete Küche – siehe Gomo-Küche unten
Drive South Africa Safari-Ausrüstung
Kraftstofftank für lange Strecken (150 Liter) (bei Übergabe voll)
Hintere Differentialsperre/Zentriersperre
Duales Batteriesystem
Abschleppgurt
Starthilfekabel
Gummisandleitern
Reifenabdichtsatz
Abschleppstange
Werkzeug-Grundausstattung
Highlift-Buchse/Air-Buchse
Zusätzlicher Ersatzreifen (2. Ersatzteil)
Frontschutzbügel (Hirschfänger)
Stahlbaldachin, falls notwendig, seitliche und hintere Öffnung*
Winde (nur auf Anfrage, gegen Aufpreis)
GPS (nur auf Anfrage, gegen Aufpreis)
Luftkompressor und Reifendruckmanometer
Funkgeräte (optional – gegen Aufpreis)
Satellitentelefon (optional – gegen Aufpreis)
Allradfahrzeugvermietung in Afrika
Unsere Allrad-Mietfahrzeuge umfassen eine Reihe von Versicherungsoptionen, einschließlich Standard-, Teilkasko- und Vollkasko; der Versicherungsschutz erstreckt sich auf die komplette Ausstattung der Vermietung.
Die Auswahl unserer Fahrzeuge für die Allrad-Vermietung Südafrika erfolgt durch vertrauenswürdige, qualifizierte Partner aus Südafrika, Namibia und Botswana.
Weitere Mietoptionen im südlichen Afrika
Standardwagen, Luxuswagen, Geländewagen und Wohnmobile. Durchsuchen Sie nahezu alle Mietwagen im südlichen Afrika.
Luxusautovermietung Südafrika
Fahren Sie bequem und stilvoll in einem der angebotenen Luxusautos in Südafrika. Cabrios, Luxus-Limousinen, Sportwagen, Luxus-Geländewagen und Allradfahrzeuge.
Wohnmobilverleih südliches Afrika
Ausgestattet mit 2-6 Schlafplätzen. Wählen Sie ein Wohnmobil mit allen modernen Annehmlichkeiten, die Sie benötigen. Viele haben auch eine Spüle an Bord.
Nutzen Sie das jeweils günstigste Angebot in jeder Fahrzeugkategorie bei den besten Autovermietungen Südafrikas.
Gründe für Drive South Africa
Browse through our selection of rental vehicles to suit your every need. We offer budget car rental to luxury car rental, for short term or extended long-term car rental in Southern Africa.
Suchen Sie einen Mietwagen!