Gründe für Drive South Africa
Schnell, einfach und effizient – mit den günstigsten Preisen – das ist unser Versprechen an Sie.
Wo auch immer Sie hin möchten, wir können helfen.
348 Niederlassungen in 5 Ländern.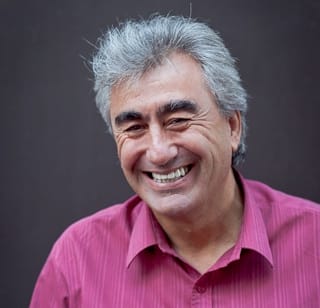 Kompetent, unkompliziert & hilfsbereit.
Und das sagen hunderte Kunden über unseren Kundendienst: Wir freuen uns, wenn wir Urlaubern den Weg ebnen können, um die schönen Länder des südlichen Afrikas zu erleben.
Team kennenlernen
Kundenmeinungen lesen
Autovermietung Kapstadt
Es gibt nur wenige vergleichbare Städte in der Welt wie Kapstadt, mit seinem hoch aufragenden Tafelberg, der stets wie ein friedlicher Riese über der Stadt thront. Erstklassige Strände, die gepflegten Weingüter der Umgebung, z.B. in der Region Stellenbosch, und weitere Sehenswürdigkeiten wie die Garden Route oder die wilde Westküste lassen begeisterte Besucher immer wieder hierher zurückkehren. Es ist deshalb kein Wunder, dass die Autovermietung Kapstadt dafür gelobt wird, in einem der schönsten Touristenziele Afrikas, wenn nicht sogar der Welt, ansässig zu sein.
Denn in der traumhaften "Mutterstadt" gibt es soviel zu sehen und zu erleben, dass es schier unmöglich ist, ohne ein gemietetes Auto auszukommen.
Beste Reisezeit
Wenn Sie einen unvergesslichen Strandurlaub in Kapstadt genießen möchten, so ist die Zeit zwischen Ende Januar und Ende April besonders zu empfehlen. Sie markiert das Ende der warmen Sommermonate, in denen die Tage in der Regel noch lang und mild sind. Die besten Wetterbedingungen erwarten Sie in Kapstadt meist zwischen Oktober und April.
Umgebung
Das berühmteste Wahrzeichen der Stadt ist ohne Zweifel der hoch aufragende Tafelberg. Weitere spektakuläre Touristenattraktionen sind die südliche Kap-Halbinsel mit einer malerischen Strecke entlang der Küste von Muizenberg nach Fish Hoek, begleitet von einem wunderbaren Blick auf den Ozean und sogar der Möglichkeit, Seehunde in Simon's Town zu beobachten. Die Autovermietung Kapstadt wird Ihnen ermöglichen, all dies hautnah zu erleben und sorgt dabei für ein stressfreies und unbeschwertes Urlaubsvergnügen.
Touren
Die öffentlichen Verkehrsmittel in allen großen Städten Südafrikas sind in der Regel nicht mit dem Standard Europas oder Nordamerikas zu vergleichen. Dennoch zählt Kapstadt sicher zu den besseren Städten Südafrikas, was den öffentlichen Nahverkehr betrifft. Wenn Sie alle Sehenswürdigkeiten der "Mutterstadt" aufsuchen möchten, ist die Autovermietung Kapstadt allerdings die einzig wahre Option.
Reisedauer
Kapstadt und ihre Umgebung bietet Ihnen buchstäblich an jeder Ecke eine Welt voller Abwechslung und Abenteuer. Hätten Sie dafür nur eine Woche Zeit zur Verfügung, so wäre dies sicher nicht ausreichend. Man kann davon ausgehen, dass etwa zwei Wochen ein optimaler Zeitraum sind, um die wichtigsten Sehenswürdigkeiten Kapstadts zu besuchen und einige benachbarte Städte in der Region zu bereisen.
Reisegepäck
Während der Wintermonate herrschen in Kapstadt meist kalte und feuchte Bedingungen. Sie müssen sich also auf nasses und windiges Wetter einstellen, sollten Sie sich für einen Besuch in dieser Zeit des Jahres entscheiden. Die Tage im Sommer hingegen sind heiß und lang, deshalb gehört Strandkleidung und Sonnencreme natürlich unbedingt ins Reisegepäck. Allerdings kann es auch im Sommer ein paar kühlere Tage geben, sodass ein gelegentlicher Wetterwechsel ebenfalls einkalkuliert werden sollte.
Übernachten
City Bowl und Gardens
Dies ist das Zentrum des pulsierenden Nachtlebens und somit der ideale Ort für alle Besucher, die mitten im Geschehen sein möchten. Von der kultigen Long Street bis zur trendigen Kloof Street bietet die Innenstadt Kapstadts wirklich alles, wenn es um Live-Musik, exklusive Bars und Restaurants und vielfältige Unterkunftsmöglichkeiten geht.
Südliche Halbinsel (Kalk Bay, Muizenberg, Simon's Town, Fish Hoek)
Diese Region eignet sich insbesondere für Reisende, die eher Ruhe und faszinierende Aussichten auf den Ozean genießen möchten, ohne dabei auf die Nähe zur Stadt zu verzichten. Die südliche Halbinsel gilt außerdem als die Wiege des Surfsports in Südafrika. Viele Rucksacktouristen kommen deshalb hierher und es gibt zahllose Möglichkeiten, Surfbretter und Neoprenanzüge auszuleihen.
Warum ein Auto in Kapstadt mit Drive South Africa mieten?
Die Erkundung des Traumzieles Kapstadt war nie einfacher als mit Drive South Africa  und der Autovermietung Kapstadt.
Den guten Ruf von Drive South Africa bezeugen viele zufriedene Kunden aus aller Welt. Bestens ausgebildete Reiseexperten und Verkaufsmitarbeiter sorgen dafür, dass jeder individuelle Wunsch bei Ihrer Urlaubsfahrt durch Kapstadt und entlang des Westkaps erfüllt wird. "Effiziente, qualifizierte und kultivierte Berater und ein stets zuvorkommender Service. Deshalb ist Drive South Africa unsere erste Wahl bei der Anmietung von Fahrzeugen." berichtet beispielsweise Masilo Modipane, ein treuer Kunde des Unternehmens.
Weitere Mietoptionen im südlichen Afrika
Standardwagen, Luxuswagen, Geländewagen und Wohnmobile. Durchsuchen Sie nahezu alle Mietwagen im südlichen Afrika.
Luxusautovermietung Südafrika
Fahren Sie bequem und stilvoll in einem der angebotenen Luxusautos in Südafrika. Cabrios, Luxus-Limousinen, Sportwagen, Luxus-Geländewagen und Allradfahrzeuge.
Wohnmobilverleih südliches Afrika
Ausgestattet mit 2-6 Schlafplätzen. Wählen Sie ein Wohnmobil mit allen modernen Annehmlichkeiten, die Sie benötigen. Viele haben auch eine Spüle an Bord.
Die größte Auswahl an Allrad-Fahrzeugen in Südafrika, jedes mit einer einzigartigen Konfiguration. Finden Sie das passende Fahrzeug für Ihr nächstes Offroad-Abenteuer.
Gründe für Drive South Africa
Browse through our selection of rental vehicles to suit your every need. We offer budget car rental to luxury car rental, for short term or extended long-term car rental in Southern Africa.
Suchen Sie einen Mietwagen!