Rent a 4×4 for Your Journey in Cape Town
Experience everything Cape Town has to offer in a quality rental 4×4 from Drive South Africa. We make it easy to compare and save on your 4×4 rental with excellent customer service, a simple booking process, and reliable rental 4x4s.  
Available 4×4 Rental Options
Drive South Africa offers a massive variety of 4×4 rental vehicles that are perfect for your road trip. Choose from popular favorites like the Ford Ranger, Toyota Hilux Double Cab, Discoverer FunX, and Toyota Landcruiser. 
Benefits of Renting in a 4×4 in Cape Town 
Discover Cape Town on your own terms. With a rental 4×4 you'll be able to experience the freedom and flexibility of going wherever you want, whenever you want to. Nothing's more convenient than getting around in your 4×4 rental. Looking for a 4×4 rental in another South African city? We offer 4×4 rental in Johannesburg too. 
How to Rent a 4×4 in Cape Town
Book your 4×4 online and await confirmation from one of our agents. 
Provide documents such as your passport, voucher, driver's licenses, and the main driver's credit card.
Familiarize yourself with our specific terms and requirements, as they may vary regarding additional ID, accepted payment methods, and driver's license validity
Useful Info About Renting a 4×4 in Cape Town
Remember to drive on the left side of the road 
Pay attention to posted speed limits 
Drive with your headlights on during reduced visibility. 
Parking options include metered street parking, public lots, and shopping center garages. 
Popular attractions to visit in your 4×4 in Cape Town include Table Mountain, touring the Cape Winelands, whale spotting in Hermanus, and fishing on the West Coast. 
Where to Stay in Cape Town
Karoo National Park
This grandiose national park is situated in the Nuweveld Mountain Range, has a great assortment of animals and plant life, and boasts two excellent 4×4 trails.
Greyton
Roughly 60 minutes from the CBD of Cape Town is the ruggedly beautiful Greyton area which is situated in the foothills of the Klein River Mountains. The Glen Oak 4×4 trail is a must for the area and there's also a world of boutique hotels and guest houses to choose from in the area.
Garden Route
The Garden Route really has a world of great places to explore and there's no shortage of off-road adventures just waiting to happen. 
In and Around Cape Town
By far the most popular attraction in Cape Town is the famed Table Mountain, and there are many hiking trails and 4×4 trails within close proximity or within the city. 4×4 hire Cape Town is perfect for those wanting to get under the skin of the Western Cape.
From the Atlantis Dunes not far from the CBD to the Overberg or Cederberg mountains and the majestic wine farms of Tulbagh or Stellenbosch, Cape Town and the Western Cape is a mecca for 4×4 enthusiasts.
How Long Should You Stay in Cape Town?
Three weeks is the minimum if you want to get out into the wilderness and see the wild Western Cape. However there is a lot to take in and see, not just in this part of the country but elsewhere, so it's good to plan for the fact that you might want to extend your visit. It's wise to look at the visa requirements before you leave and make allowances for visa extensions.
What to Pack
Pack the necessary gear for the outdoors, which could change drastically depending on what time of year you travel. Winters in Cape Town are cold and wet. Summer days are hot and long, however there can also be a few cold fronts. Ask us about our fully equipped 4×4 rentals.
Book Your Rental 4×4 in Cape Town Today
Choose your route and hit the open road for the adventure of a lifetime. With Drive South Africa it's never been easier to compare and book your Cape Town 4×4 rental online with no fuss. 
Other Vehicle Rental Options
Looking for alternative vehicle rental options? Have a look at our Cape Town car rental options, Cape Town camper rental options, and Cape Town luxury car rental options.

Our Recommended 4×4 Vehicles for Cape Town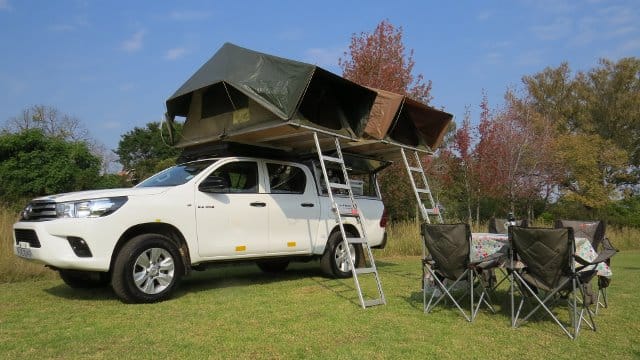 Toyota Hilux 2.4TD 4×4 Camp
A reliable and capable 4×4 vehicle that offers excellent fuel consumption and good off road performance. Good ride height ideal for game viewing. Equiiped with a roof top tent.
Toyota Landcruiser 79 S/W 4×4 Camp
The Toyota Landcruiser is a very robust, reliable and exceptionally capable 4WD vehicle. A highly respected safari vehicle in Africa, with no electronics and ideal for remote area travel.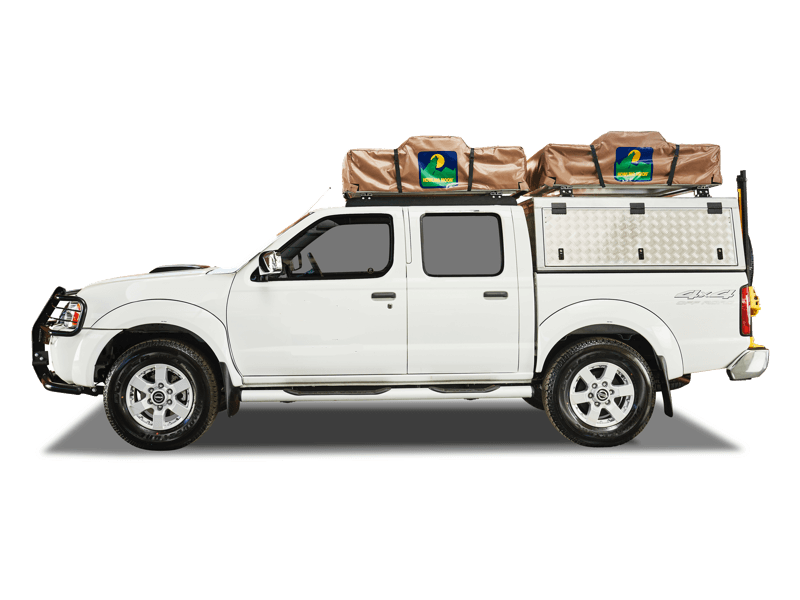 Nissan Double Cab 4×4 MDE
This is one of Africas most reliable pickup trucks, with the ruggedness to take on any terrain.
Perfect for a self-drive safari. This camping equipped double cab pickup can seat up to 5 adult passengers. Its perfect for exploring the 'world in one country' that is South Africa.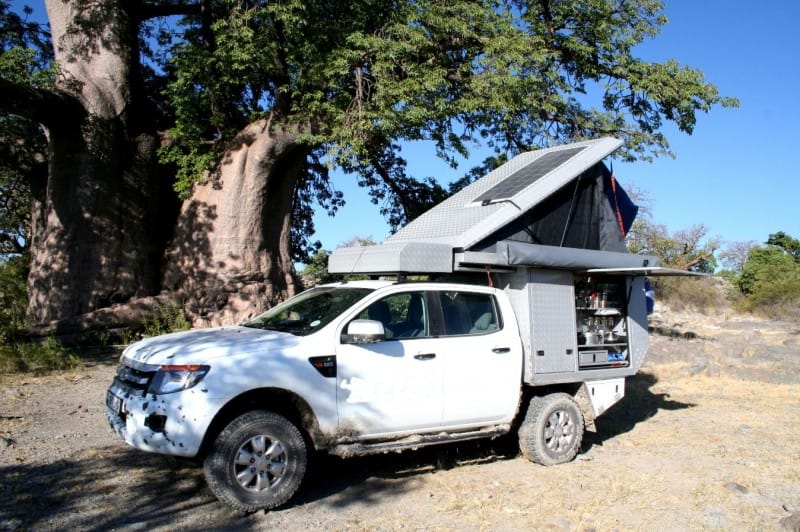 Ford Ranger D/Cab 4×4 Bushcamper
Superbly compact 4×4 camper suitable for up to 4 adults. Fully equipped with camping equipment. This is the vehicle you want on your African 4×4 adventure.