Otter Hiking Trail - Day 5 [Traveller Diary]
If you plan on going on a adventure to this majestic location from another part of the country, you might want to use a vehicle to get there.
Car rental South Africa
would be a great place to start looking for the best wheels to get you there.
Day 5: Otter Hiking Trail General Info
Difficulty: Easy to Moderate
Risks: Steep start
Highlights: Great views, Nature's Valley
River Crossing: None
Distance: 6.8 km to end point before Nature's Valley beach and a further almost 2 km to Nature's Valley rest camp.  This distance excludes any exploring or swimming.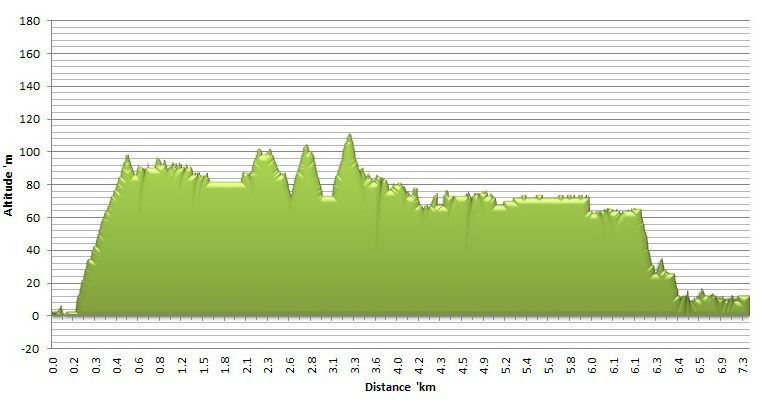 Above: The Otter Hiking Trail – Day 5 Altitude Chart
We had a late start on the last day of the Otter Hiking Trail; savouring the last moments on this unbelievable adventure. Breakfast consisted of instant oats, coffee and whatever else we could find in our bags. There was still cloud cover and I was not going through another day of wet boots. I made my own contraption of gaiters, using plastic bags and duct tape; to try and keep the water out my boots, and it worked!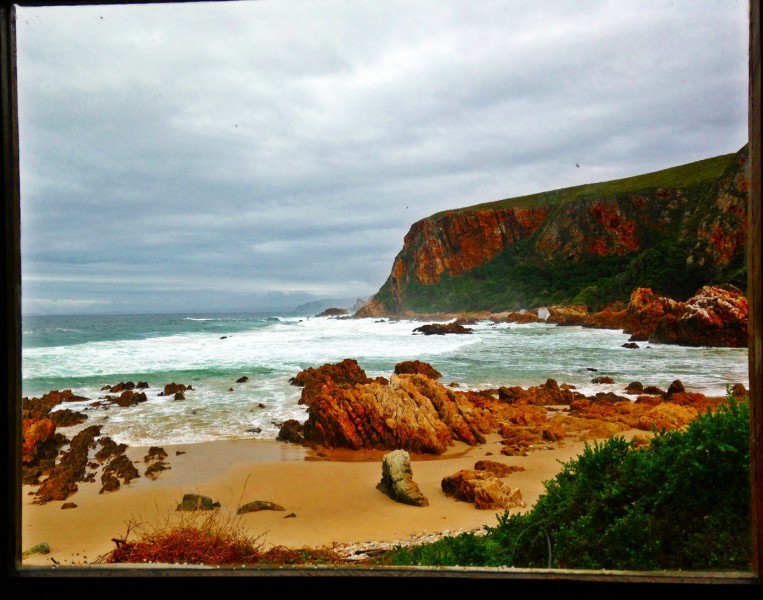 Above: View from Andre Huts hiking check point along the Otter Trail.
The Final Stretch of the Otter Hiking Trail
One last group picture and we made our way past the second hut and across the river towards the last steep climb of the Otter Hiking Trail. Evidently, it was way too early for such a steep ascent. After that it was smooth sailing all the way, with unique ocean and mountain views as well as some great fauna and flora. I took my time during this last stretch, taking many pictures, in retribution of not fully utilising my camera the previous day.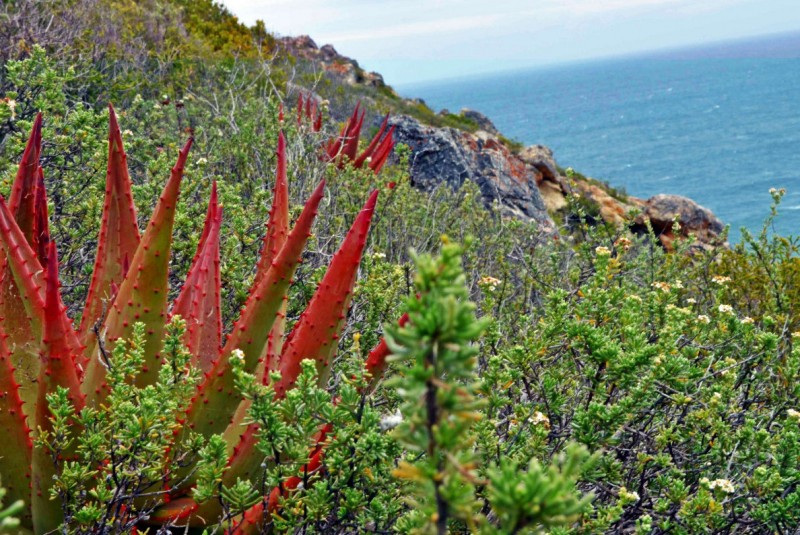 Above: Walk down to Nature's Valley – the last stretch of the Otter Trail Hike
The Garden Route's Otter Trail hike had come to an end; the scenic Nature's Valley was in sight, but not before one more steep descent down towards the beach and a gentle stroll across the fine-looking beach of sand to the end.
Five days of pure bliss.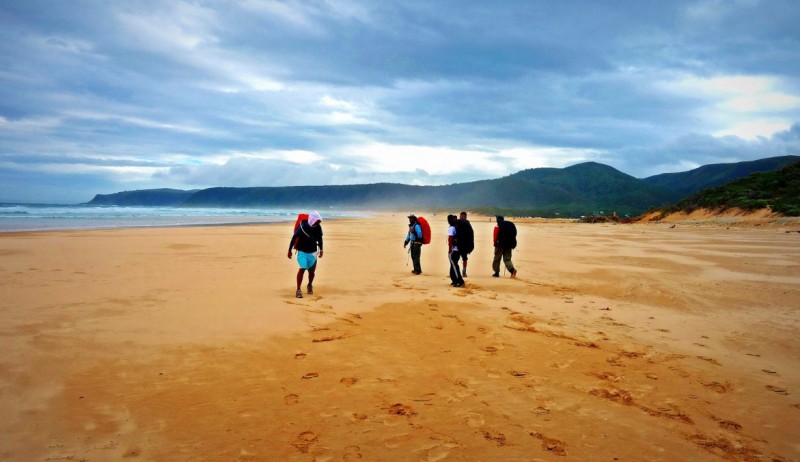 Above: Nature's Valley – the end of the Otter Trail Hike along the Garden Route 
If you would like the freedom to do what you want, when you want to, you might want to consider
car hire Cape Town
for your transportation needs.