Why Drive South Africa?
Quick, easy and efficient – with lowest prices – that's our promise.
Wherever you're going, we can help.
348 Branches in 5 Countries.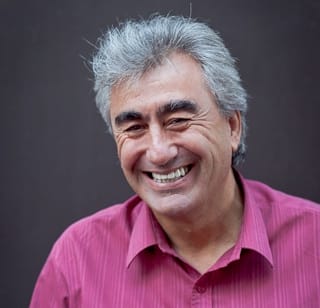 Experience, convenience, ease.
That's how hundreds of past customers describe our team's customer service. We thrive on helping travellers get on the road with ease...
Meet our team
Read customer reviews
RV rental Johannesburg, South Africa
Johannesburg is often used as a gateway to exploring South Africa's wilderness areas. RV rental Johannesburg is one of the best ways to explore the game parks and reserves situated outside the city, all at your own leisure.
Best time to visit
If you're using Johannesburg as a base to explore the wildlife reserves outside of the city, then it's best to travel during the dry winter months of May to September.
Around the area
Pilanesberg Nature Reserve
Situated a mere two hours away from Johannesburg, the Pilanesberg Nature Reserve is home to all the Big Five wildlife, despite it only being a fraction of the Kruger National Park's size. It's also home to other wildlife species such as cheetah, wild dog and brown hyena.
Getting around
RV rental Johannesburg is by far the best way to explore the wilderness areas outside of the city. It provides you with the freedom and independence to plan your own holiday, at your own leisure.
Length of stay
To make the most of your Johannesburg self-drive holiday, it's best to stay for anything between 7-14 days.
What to pack
If you're travelling during the dry winter months of May to September, be sure to pack in warm clothing as it can get quite chilly in and around the city.
RV rental Johannesburg is best done during the summer months of December to February, temperatures can get quite warm, but it's also the wet season, so be sure to pack your umbrella.
Where to stay
Mabalingwe Nature Reserve
Ideal for family holidays, the 12 500 hectare Mabalingwe Nature Reserve is situated two hours away from the Johannesburg city centre. The reserve is malaria-free and is home to all the Big Five wildlife.
Wolwespruit Nature Reserve
Located three hours away from the Johannesburg city centre, the Wolwespruit Nature Reserve which lies along the Vaal River is an excellent birding destination. It's also home to game such as  black wildebeest, kudu and zebra.
Why rent an RV in Johannesburg with Drive South Africa
RV rental Johannesburg lets you explore essential South Africa in rolling comfort and at your own pace. In a campervan you're geared to travel as far as your passion takes you without being restricted by the availability of accommodation. Have a different part of wild Africa on your doorstep everyday with Johannesburg campervan rental.
Other Southern Africa rental options
Standard cars, luxury cars, 4x4s and campers. Find just about any rental car in Southern Africa.
Luxury car rental South Africa
Drive in comfort and style in any of the luxury cars offered in Southern Africa. Convertibles, luxury sedans, sports cars, luxury SUVs and 4x4s.
4×4 Rental Southern Africa
The largest range of 4x4s to choose from in Southern Africa, each with a unique configuration. Find the right vehicle for your next 4x4 adventure.
Car rental Southern Africa
Find the best deal in each car group from Southern Africa's top car hire companies. Unlimited mileage options for your next road trip holiday.
Why Drive South Africa?
Browse through our selection of rental vehicles to suit your every need. We offer budget car rental to luxury car rental, for short term or extended long-term car rental in Southern Africa.
Search For Cars