Why Drive South Africa?
Quick, easy and efficient – compare & save from Southern Africa's top rental brands.
Wherever you're going, we can help.
348 Branches in 5 Countries.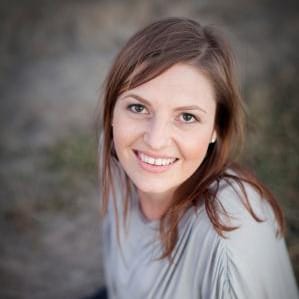 Experience, convenience, ease.
That's how hundreds of past customers describe our team's customer service. We thrive on helping travellers get on the road with ease...
Meet our team
Read customer reviews
4×4 rental Zimbabwe
Zimbabwe is a small landlocked country close to Zambia, South Africa and Mozambique. However its size hasn't stopped it from being big in other ways the majestic Victoria Falls for one which shares a border with Zambia is testament to this statement. The country is made of many places in which to experience the freedom of off road bliss in a 4×4 rental Zimbabwe.
Drive South Africa are here to make your every wish and desire a reality, with our excellent team of sales representatives and travel experts you really will be on the road in no time. Just fill out the easy step by step booking form or get in contact over email or telephone. 4×4 rental Zimbabwe is as easy as that.
Best time to visit
May to October are the winter months in Zimbabwe and what's good about visiting during this time of year is that there is little to no chance of getting malaria this is also considered a great time to go on game viewing expeditions and 4×4 off road adventures as the driving conditions will be dry.
Around the area
Zimbabwe is a country with an abundance of national parks and vivid spectacle scenery most notably Victoria Falls. Where one can bungee jump or go kayaking nearby as well as river cruises around the area which is famous for an abundance of water wildlife including hippos. Batoka gorge is famous for white water rafting; Matusadona and Mana Pools national park is where you will find a lot of the wildlife. You can also get a little urban taste of Zimbabwe at Harare and Bulawayo and other notable areas include Hwange National Park, Matobo National Park, Gonarezhou National Park and the Chinhoyi Caves.  
Getting around
This really is a blessed country of absolute splendid wildlife nature and eclectic urban spaces. Because much of the country has natural environments and national parks, off road driving and 4×4 trails are in abundance and adventures are waiting to happen at the drop of a hat. This means there is also 4×4 operators who will take you to these remote, locations.
However if you have a 4×4 rental Zimbabwe you can do it yourself with the option of camping and experiencing the great Zimbabwe outdoors in style.
Length of stay
Zimbabwe grants 30 day tourist visas, however there are quite a few countries exempt from obtaining a visa, do some research beforehand on this. Victoria Falls could be experienced within a week but you'll probably want more time since Zimbabwe is a small country three weeks would probably be sufficient. 30 days will serve you well in the country with the possibility of you wanting a longer stay. Check out what the requirements are before you leave on visa extensions.
What to pack
Beyond the normal things you would take on a safari a self-drive 4×4 adventure is a little different as you are likely to get yourself in certain situations where you won't be near civilization so bear this in mind.  A decent first aid kit is mandatory, take lots of extra water. Also make allowances for all weather conditions from rain, to wind to extreme heat and extreme cold.
Where to stay
Victoria Falls/Livingstone
This is one of the major tourist destinations for both Zambia and Zimbabwe and the town pretty much thrives off the tourism industry. There really is a world of first class accommodation facilities to suit all tastes and budgets in this area of Zambia.
Harare
Harare the capital has a world of great hotels, lodges and guest houses to stay at, so you really won't have any issues finding great places to stay at in the capital before you head off on your epic offroad 4×4 adventures.
Bulawayo
Bulawayo is another urban hub for Zimbabwe and this will also be a great place to charge some batteries before you get back out there exploring this majestic African country.
National Parks
Aforementioned Zimbabwe also has a wealth of great camps and lodges within all of their national parks, these vary from luxury tented camps to self-catering facilities and eco bush lodges.
Why rent a 4×4 in Zimbabwe with Drive South Africa
From rolling fields, magical waterfalls, bungee jumping and river rafting it seems that adventure waits around every corner in this amazing landlocked wonderland. If you really want to explore it in its entirety 4×4 rental Zimbabwe seems like it really is the only way, you'll have more space and more time to really explore and this also adds the element of camping.
Drive South Africa with our excellent team of sales representatives and travel experts getting out there on the road really is a breeze.
Other Southern Africa rental options
Standard cars, luxury cars, 4x4s and campers. Find just about any rental car in Southern Africa.
Drive in comfort and style in any of the luxury cars offered in Southern Africa. Convertibles, luxury sedans, sports cars, luxury SUVs and 4x4s.
The largest range of RVs and motorhomes to choose from in Southern Africa. Find the right vehicle for your next RV African adventure.
Find the best deal in each car group from Southern Africa's top car hire companies. Unlimited mileage options for your next road trip holiday.
Why Drive South Africa?
Browse through our selection of rental vehicles to suit your every need. We offer budget car rental to luxury car rental, for short term or extended long-term car rental in Southern Africa.
Search For Cars