Why Drive South Africa?
Quick, easy and efficient – compare & save from Southern Africa's top rental brands.
Wherever you're going, we can help you.
348 Branches in 5 Countries.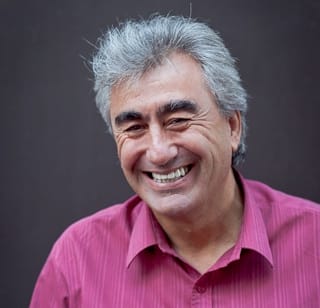 Experience, convenience, ease.
This is how hundreds of our past customers describe the customer service of our team. We strive to help travellers get around easily, safely and quickly...
Meet our team
Read customer reviews
4×4 Hire Lesotho
Lesotho 4×4 hire provides the ideal means to unlocking this beautiful little country nestled like an island amongst the South African mountains. The 'Magic Kingdom in the Sky' waits for curious explores to experience her spectacular scenery. Lesotho is quite mystical in its lofty location, and with only a third of the country's roads tarred a 4×4 gives you greater scope for exploration.
Experience Africa with 4×4 Rental
Drive South Africa offers specialised Lesotho 4×4 rental service. We've been equipping adventurers with all terrain (ATV) and recreational vehicles since 2002. We provide a comprehensive 4wd rental service, hands on off-road experience, indepth industry knowledge and our team of trained consultants are on hand to answer any questions and assist with all aspects of Lesotho 4×4 rental cars.
Our Lesotho 4×4 hire cars are sourced through an established network of 4×4 rental affiliate companies. Our association with these trusted affiliates ensures we bring you a wide selection of 4×4 vehicles, all low mileage and late model. View and compare our vehicles online through Drive South Africa's online booking system. Here you can obtain quotes and compare 4wd hire packages to ensure you receive the best price and ultimately a cheap 4×4 hire. Our online reservation system is quick and easy to use and requires no obligation on your part.
Access Southern Africa and East Africa by 4×4 Hire
Our affiliate 4 x 4 rental companies offer numerous drop-off and collection points throughout South Africa, Botswana and Namibia. We can arrange for your Lesotho 4×4 rental car to be delivered for you in Lesotho, alternately you can collect it from a rental outlet located in South Africa and drive across the border into Lesotho. We also offer one-way four-wheel drive rental and tailored vehicle delivery in Southern and East Africa. Our service consultants will be able to advise you on charges for vehicle delivery and one-way car hire packages.
Drive South Africa has three country hubs for Southern Africa 4×4 hire:
Botswana 4×4
Namibia 4×4
South Africa 4×4
Our 4×4 hire cars can be driven across borders into all Southern Africa and East Africa countries, some countries might require additional documentation.
Fully Equipped 4×4 Hire
Drive South Africa supplies fully equipped Swaziland 4×4 hire for camping and safari tours as well as just the basic vehicle without equipment. The fully equipped option covers your basic requirements for African wildlife safaris and off-road excursions.
4wd Insurance
Lesotho 4×4 rental cars offer several insurance packages for rental vehicles, these extend to fully equipped 4wd rental cars where applicable:
Standard Cover Insurance
Medium Cover Insurance
Super Cover Insurance
Zero Insurance Excess
Let Drive South Africa match you to the perfect 4×4 to open up the less travelled areas of the magical Kingdom of Lesotho.
Other Southern Africa rental options
Standard cars, luxury cars, 4x4s and campers. Find just about any rental car in Southern Africa.
Drive in comfort and style in any of the luxury cars offered in Southern Africa. Convertibles, luxury sedans, sports cars, luxury SUVs and 4x4s.
Find the best deal in each car group from Southern Africa's top car hire companies.
From 2-berths to 6-berths. Choose a camper with all the modern comforts you need. Many include the kitchen sink.
Why Drive South Africa?
Browse our selection of rental cars for all your needs. We offer affordable car rental in luxury, short or long term car rental in Southern Africa.
Search Cars