Affordable Car Hire at Lanseria Airport in Johannesburg
Lanseria airport is popular because of its convenient location. Lanseria airport car rental provides travelers with an easy way to hire a car and get into Johannesburg at their own pace. Book with Drive South Africa and you can easily compare thousands of cars and prices to find the option best suited to you. 
Lanseria Airport Car Hire Options
Select from thousands of cars at the best rates with Drive South Africa. We make it easy to choose from limited kilometers and unlimited mileage, automatic and manual transmission, and a wide range of vehicles, from sedans and compact cars to luxury vehicles, 4x4s, camper vans, and mini bus rentals. 
All our rental cars are late model and low mileage, and with our national network of trusted car hire companies, you can rest easy knowing you're covered with comprehensive after-sales service in the unlikely event of a breakdown.
Drive South Africa Online Car Hire Booking System
Reserve and pay for your rented car safely and securely with our easy-to-navigate online car hire booking system. Our encrypted payment system means your transaction is secure, and your hired car will be available for you to pick up upon landing at Lanseria airport.
We accept VISA, Mastercard, Amex, and Diners Club. Our online system makes it easy to compare thousands of car hire options and prices, and all quotes are obligation-free.
Lanseria Airport Car Hire Insurance
Drive South Africa offers car hire insurance when you make your online reservation. Lanseria Airport car hire comes with the following insurance options:
Standard Insurance Cover

Super Insurance Cover

Max Insurance Cover – this is a zero excess insurance option
Lanseria Airport Cheap Car Hire Convenience
With 348 branches in 5 countries, Drive South Africa makes it easy to drive your rental car one-way and return your rental car at any of our branches spread throughout South Africa's airports and cities. Drive South Africa also offers cross-border rental car travel, allowing you to travel into neighboring countries in your Lanseria hired car.
Please check with our team if you're planning on cross-border travel in case there's any additional paperwork needed. Drive South Africa has arrangements for cross-border travel for rental cars for the following countries:
Botswana
Lesotho
Namibia
Mozambique
Swaziland
Zambia
Cheap Car Hire Lanseria FAQ's
What old must I be to hire a car in Lanseria Airport?
Most suppliers require you to be 21 as an international driver and 23 for South African drivers, you are also required to have held a valid license for at least 2 years before renting a car.
There are various options depending on the supplier so please contact us if you are below this age and need to hire a vehicle.
How does my rental deposit work when I hire a car in Lanseria Airport Johannesburg?
When you hire a car in Lanseria, if you have chosen a package with an excess then you will be required to have he full excess value available on your credit card for a deposit. If you return the vehicle without any damages then this amount will be refunded to you. If repairs are required or parts need to be replaced then you will be charged the correct amount and any remaining funds will be refunded to you.
No matter what package you have chosen you will be required to pay a rental deposit. This varies from R1000 to R2000 depending on which supplier is used. This deposit will be refunded if the vehicle is returned on or before the agreed date and time with a full fuel tank. If the vehicle requires re-fuelling then you will be charged for this and the remaining funds will be refunded. If you return your vehicle late without contacting Drive South Africa then you will be charged for the additional days at the supplier's extension rates.
Do I need a International Drivers license to hire a car in Lanseria Airport Johannesburg?
No. You do not necessarily need an International Driver's License.
You may use the driver's license from your home country, provided that the license is:
Valid
Unendorsed
In English
If your license is in another language then you will need an International license.
What do I do if I hired a car in Lanseria and got into an accident in Johannesburg?
If a third party is involved make sure you get all their details – name, ID or passport number, address and telephone number, vehicle registration, make, and model. You will need to contact the supplier as soon as possible but no more than 24 hours after the incident. They will require a full and detailed description of the accident.
If your vehicle needs to be replaced the supplier will arrange to do this. You also need to report the accident to the nearest police station and supply the car hire company with the case number.
We always recommend Super cover instead of Standard cover as this will cover you more extensively if an accident should occur while travelling through Johannesburg and South Africa as a whole.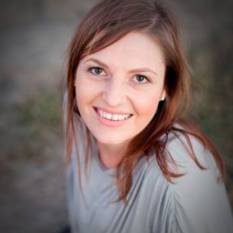 Convenience, ease and the best prices
This is how thousands of our past customers describe the customer service of our team. We strive to help travellers get around easily, safely and quickly...
Meet our team
Read customer reviews