Luxury Car hire Cape Town International Airport
Luxury car hire in Cape Town through Drive South Africa is an exclusive range of high-end luxury vehicles designed for the discerning travellers who seek a little extra from their car rental experience. We supply a professional service for executives and customers who enjoy the journey as much as the destination. Our premium Cape Town luxury car rental facility caters to drivers who enjoy the added comfort, elegance and increased performance luxury car leasing affords.
Driving Luxury Car Hire in Cape Town
Cape Town is blessed with a warm climate, some of the world's most scenic drives, interesting routes and an excellent road infrastructure. Anyone who enjoys driving will find Cape Town's coastal routes exhilarating, there are few cities that can rival the Mother City when it comes to spectacular drives and there are few better ways to maximize this experience than in a expertly engineered luxury car. Hire a convertible, drop the top and bask in the warm sunshine as your car winds its way around the Cape Peninsula. Let Drive South Africa put you behind the wheel of a Cape town luxury car rentaldream machine so you can cruise the mountain passes, winelands, coastal drives and West Coast in refined comfort.
Extensive Range of Luxury Cars
Drive South Africa's network of established car hire company affiliates allows us to present an extensive range of Cape Town luxury cars for hire. Our range extends to incorporate sport car hire, supercars, convertible car rental, SUVs and Cape Town luxury 4×4 hire. All cars are kept in pristine conditions ready to perform on South Africa's roads. We have multiple locations across the country where you can pick-up or drop-off your luxury vehicle, ensuring that hiring a car through Drive South Africa is an easy and convenient process.
Customer Service from Drive South Africa
We offer a range of preference options for our customers, allowing you to tailor your Cape Town luxury car hire or executive car hire packages to suit your particular requirements. Our selection of insurance packages, limited and unlimited mileage options, one-way rental and our team of experienced travel consultants provide you with a flexible, competent and professional car hire service. Luxury car hire customers can expect the same high standard of service Drive South Africa maintains across all its car rental divisions throughout South Africa.
Online Car Hire from Drive South Africa
Drive South Africa's online luxury car hire Cape Town booking service is a user-friendly experience where customers are able to browse our collection of high-end rental cars, compare car rental prices and obtain online quotes for cars they are interested in leasing. The system is easy to use and requires no obligation. Once you've settled on a car, booking is a quick process and payment is made through our secure online payment system. Once we confirm payment, Drive South Africa reserves your luxury car hire in Cape Town on your behalf at the specified location.
Luxury Car Rental Cape Town service
Drive South Africa aims to deliver a professional and reliable service that exceeds your expectations. We regularly compare our luxury car rental Cape Town prices to ensure we continue to deliver the best value for money when hiring a Cape Town luxury car from Drive South Africa. Luxury car hire in Cape Town South Africa is a tailored service provided for customers whose preference for comfort, performance and elegance are met in our luxury car range.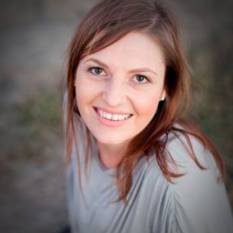 Convenience, ease and the best prices
This is how thousands of our past customers describe the customer service of our team. We strive to help travellers get around easily, safely and quickly...
Meet our team
Read customer reviews
Other types of vehicles available in
Standard cars, luxury cars, 4x4s and campers. Find just about any vehicle to hire in .