Why Drive South Africa?
Quick, easy and efficient – compare & save from Southern Africa's top rental brands.
Wherever you're going, we can help you.
348 Branches in 5 Countries.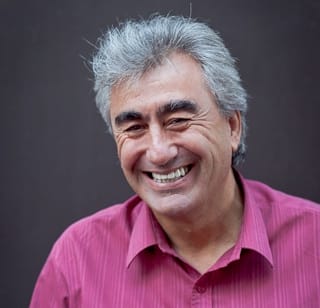 Experience, convenience, ease.
This is how hundreds of our past customers describe the customer service of our team. We strive to help travellers get around easily, safely and quickly...
Meet our team
Read customer reviews
4×4 hire in Southern Africa
Africa presents a vast untamed wilderness, teaming with wildlife, adventure and rugged beauty. Here the frontiers of modern living are disbanded in favour of the wild, where discovery punctuates the landscape and possibilities are largely governed by your capacity for exploration.
4×4 hire Southern Africa offers the intrepid explorer a unique opportunity to literally follow their heart across all manner of terrain, to test their mettle and discover the essence of this magical continent. Southern Africa welcomes curious individuals wanting to unveil new experiences and discover the calm perspective adventure travel by 4×4 hire cars.
Drive South Africa caters to local and foreign African adventure travel enthusiasts. We specialize in off road vehicle hire, 4×4 off road equipment and self-drive wildlife safaris.
We have 4×4 car hire hubs in select locations throughout Southern Africa:
4×4 Botswana
4×4 Namibia
4×4 South Africa
and by arrangement we cater for 4wd car hire in the following locations:
4×4 Lesotho
4×4 Swaziland
Our fleet of 4×4 off road hire cars comprise of the following vehicles:
Landrover Defender
Landrover Discovery
Nissan Single Cab
Nissan Single Cab 4×4 Trax Camper
Nissan King Cab Navara
Nissan Double Cab
Toyota Hilux
Toyota Fortuner
Toyota Landcruiser
Choosing to hire a 4×4
The more you know about the terrain you'll be traversing the more we can tailor your 4wd hire to your needs.
Conduct some independent research into the advantages and disadvantages of the different 4×4 vehicles.
4×2 wheel drive with a diff-lock is not the same as a 4×4 vehicle. 4×4 hire Southern Africa provides you with all round off road 4wd, while 4×2 with diff-lock only really assists you when weight or traction is removed from one of the wheels.
Do some research into what diff-lock and traction control entail and how they assist off road driving.
4×4 without low range is not in the same league as 4×4 with low range. Low range provides considerably more versatility for your 4×4 hire car.
Make sure you have a decent clearance height on your 4×4 hire.
Beware of low profile tyres when choosing a 4×4 hire, these are difficult to replace in remote areas and prone to damage by rocks.
Knowing your capabilities behind the wheel as well as under the bonnet, is an important part of selecting your vehicle.
Petrol and diesel 4×4 hire have their pros and cons, and performance differs across manufacturers as well as across 4×4 models. Knowing your itinerary and potential terrain will assist you when deciding what type of engine you select.
4×4 club and 4×4 forum websites can provide important and insightful advice for 4×4 trails, wildlife tours, off road equipment.
Drive South Africa 4×4 hire camping equipped vehicles
We offer fully equipped vehicles for 4×4 hire Southern Africa may include camping and safari equipment on request:
Drive South Africa Camping Equipment
Aluminium Roof rack
Jerrycan holder
Gas cylinder holder
Eezi Awn rooftop tent/s
Ground tents if specified
Eezi Awning (optional, at additional cost)
60L Water-tank (full)
2 Ratchet tie downs
Fold up table
Camp chairs
Battery powered lamp
Torch
Gas cylinder (full) and cooker top
Axe
Spade
First aid kit
Camp shower and collapsible basin
Bedding – sleeping bag and pillows
Mobile toilet (on request)
40L Fridge/Freezer
Fold up shower or toilet enclosure (on request)
Portable wash-up basin
Full kitchen – See Gomo Kitchen below
Drive South Africa Safari Equipment
Long range fuel tank (150 liter) (full on handover)
Rear diff lock/center diff lock
Dual battery system
Tow strap
Jumper cables
Rubber sand ladders
Puncture repair kit
Towbar
Basic tool kit
Highlift jack/ Air jack
Additional spare tyre (2nd spare)
Bullbar
Steel canopy where necessary, side and rear opening*
Winch (on request only, additional cost)
GPS (on request only, additional cost)
Air compressor and tyre pressure gauge
Two way radios (Optional – additional cost)
Satellite phone (Optional – additional cost)
Off road vehicle hire in Africa
Our 4×4 hired cars include a range of insurance options including standard, medium and super cover , this extends to cover fully equipped 4wd hire when applicable.
Our vehicles for 4×4 hire Southern Africa are sourced through a selection of trusted affiliates operating in South Africa, Namibia and Botswana.
Other Southern Africa rental options
Standard cars, luxury cars, 4x4s and campers. Find just about any rental car in Southern Africa.
Drive in comfort and style in any of the luxury cars offered in Southern Africa. Convertibles, luxury sedans, sports cars, luxury SUVs and 4x4s.
Find the best deal in each car group from Southern Africa's top car hire companies.
From 2-berths to 6-berths. Choose a camper with all the modern comforts you need. Many include the kitchen sink.
Why Drive South Africa?
Browse our selection of rental cars for all your needs. We offer affordable car rental in luxury, short or long term car rental in Southern Africa.
Search Cars