Cheap Car Hire in Namibia
Drive South Africa lets you compare thousands of cars and get the lowest rates on car hire in Namibia. With its wide open spaces, desolate desert landscapes, and thousands of miles of open roads, Namibia is the perfect destination for a classic road trip. 
Booking your rental car in Namibia is as easy as making a call, sending an email, or filling out a simple online booking form. The Drive South Africa team is ready and waiting to help you find your ideal ride and start your unforgettable journey into Namibia.
When's the best time to visit Namibia?
Although Nambia enjoys temperate weather all year round, most travelers visit from June to October when the wildlife viewing is at its best. Between December and March, the conditions become a little more humid, and there's even the chance of some rain.
Around the Area in Namibia
There's really no shortage of things to do and see in Namibia. Some highlights include hot-air ballooning over the Namib Desert, exploring walking trails with Tok Tokkie, touring the Sossusvlei and Deadvlei, horse riding at Garub pan, witnessing the eerie Kolmanskop ghost town, experiencing the majestic Fish River Canyon, and soaking in the hot springs at Ai-Ais. Namibia also features some world-class surf spots. Hire a cheap car in Namibia and create your own adventure!
How long should you stay in Namibia?
With so much to explore, we'd suggest spending at least two weeks in Namibia. Hire a 4×4 or camper van, and you'll really be able to make the most of what this wonderful country has to offer.  
What to pack for Namibia
Being a desert country, Namibia experiences very hot days and freezing nights. Make sure to pack sturdy hiking gear for the nature reserves and plenty of layers for after dark. It's a good idea to pack a first-aid kit, malaria medication, mosquito repellant, and mosquito nets. Always make sure you're carrying enough water!
Where to stay in Namibia
Windhoek
Like the rest of Namibia, Windhoek is all about open spaces, and you'll find plenty of campsites and other accommodations within a 15-minute to 30-minute drive from the city.
Swakopmund
This popular coastal town is famous for its adventure sports. Go sandboarding on the dunes or skydiving high above them. There's no shortage of camping accommodation here.  
Etosha National Park
Widely considered to be one of the best wildlife viewing areas in Namibia, Etosha is a firm favorite for travelers from around the globe. If you're self-driving, you'll find plenty of places to camp here.
Skeleton Coast
This desolate stretch of the Namibian coast is famous for its ghost towns and eerie shipwrecks. There are ample spots to camp, as well as lodges, guest houses, and self-catering units.  
Why hire a cheap car in Namibia with Drive South Africa?
As Africa's leading car rental service, hiring a car with Drive South Africa in Namibia gives you the option to compare and save on thousands of rental car options. Our experienced sales team and travel advisors are waiting to help you find the right rental car for your trip and get on the road to adventure in Namibia.
Cheap Car Hire in Windhoek, Namibia
Namibia's capital city of Windhoek is the gateway to most national parks and game reserves and coastal towns like Swakopmund and Walvis Bay. If you're looking for cheap car hire in Windhoek, look no further than Drive South Africa. 
Select the vehicle that suits your needs and budget from thousands of cars and get the lowest rates on car hire. We make it easy to hire a rental car in Windhoek and Windhoek airport, and our team of specialists is ready and waiting to make your self-drive dreams come true.  
When's the best time to visit Windhoek?
Windhoek is a great travel destination all year round, but the peak months are from May to November when the vegetation is at its lowest, making the wildlife in the national parks the easiest to spot. 
Around the area in Windhoek
Etosha National Park
Larger than the Kruger National Park or the Serengeti, Etosha National Park is home to the Etosha Pan, the largest salt pan in Africa and visible from Outer Space. Etosha is home to elephants, endangered Black rhinos, leopards, lions, and over 340 species of birds. 
Getting around Windhoek
You can get around Windhoek and most of its surrounding areas in any kind of car, but if you're heading into the national parks and reserves, we'd recommend hiring a 4×4 to navigate the rougher terrain. Hiring a car with Drive South Africa is easy and affordable because you can compare thousands of vehicles and be sure you're getting the lowest rate on your rental car. 
How long should you stay in Windhoek?
Although you could see most of the city in about a week, we'd suggest staying in Windhoek for at least two weeks to make the most of the surrounding wilderness areas. Booking your rental car online with Drive South Africa makes it easy to select how long you want to rent your car for. 
What to pack for Windhoek
Summer days are hot, but the evenings can get quite chilly. Pack light, cool clothing and a jacket and long pants for after dark. December can get rainy, so don't forget a waterproof jacket or raincoat. 
Where to stay in Windhoek
Walvis Bay
Walvis Bay isn't too far from Windhoek. Its lagoon is home to marine life like dolphins, Cape fur seals, pelicans, and flamingos. Get a closer look on a chartered catamaran.
Why hire a car in Windhoek with Drive South Africa?
Drive South Africa's car hire in Windhoek makes it quick and easy to compare thousands of rental vehicles and always get the lowest rates on car rental. Our professional and friendly service ensures you'll get the right vehicle for your needs at a price that suits your budget. Have a look at our customer reviews to see how we've helped thousands of travelers over the last 20 years.
Car Hire Namibia FAQ's
What is the average cost to hire a car from Windhoek Airport?
On average a car hire in Windhoek Airport will cost around R721 per day.
What car hire companies will fetch me from Windhoek Airport?
The car rental companies that will fetch you are Avis, Europcar, Bidvest and Thrifty.
What car rental is the most popular?
The Volkswagen Polo is the most booked car in Windhoek Airport.
What is the cost of hiring a car at Windhoek Airport for a week?
It will on average cost R8642 per week, to hire a car at Windhoek Airport.
How do I find a car to rent in Namibia?
By using Drive South Africa, car hires location map for the best deals new you when hiring a car in Namibia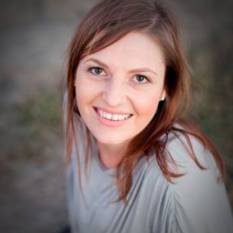 Convenience, ease and the best prices
This is how thousands of our past customers describe the customer service of our team. We strive to help travellers get around easily, safely and quickly...
Meet our team
Read customer reviews