Car Hire in Botswana
Drive South Africa's Botswana car rental service offers affordable car hire in Botswana. Our professional service, coupled with cheap car rental rates, ensures you're able to explore this wild, rugged and beautiful country at your own pace and leisure.
Drive South Africa ensures prompt, professional service. Our Botswana affiliates provide professional customer service, comprehensive national assistance, and breakdown cover.
Botswana Online Car Hire Booking Service
Our seamless and efficient online booking system makes it easy to reserve your rental car with the best car rental companies in Botswana. Our partnerships with reputable international car rental companies ensure you get the best after-sales service available. 
Rental Car Airport Locations in Botswana
Drive South Africa offers pick-up and drop-off car rentals at three airports in Botswana – Gaborone airport, Francistown airport, and Maun airport. Drive South Africa offers long-term car hire and short-term rental through our easy-to-use online reservation system. Hiring a car from any of these destinations makes it easy to explore this quintessential safari country and enjoy all there is to see and do at your own pace.
Cross-Border Travel in Botswana
Booking Botswana car rental through Drive South Africa lets you enjoy driving your hired car across international borders and making the most of what Southern Africa has to offer. We have special arrangements that allow you to cross into the following countries in your rented car:
South Africa
Namibia
Mozambique
Swaziland
Lesotho
Zambia
If you're planning on hiring a car in any of the following countries, please see our Drive South Africa page relating to that country for full details and prices on rental cars:
South Africa
Lesotho
Namibia
Swaziland
Online Car Hire Botswana Booking Service
Drive South Africa offers a world of options for your car hire. Select from unlimited mileage to a fixed daily kilometer allowance and several pick-up and drop-off locations. 
We provide a selection of insurance cover, from standard to super to max (zero excess insurance). 
Cheap Car Rental in Botswana
We constantly compare Botswana car rental prices to make sure we can offer you the lowest rates on your rental car. Compare thousands of rental cars, from sedans and compact cars to luxury vehicles, 4x4s, camper vans, and mini buses. 
4×4 Hire in Botswana
Only a quarter of Botswana's roads are paved, making it a rugged wilderness to explore. 
4×4 Botswana
A fully-equipped 4×4 rental lets you enjoy your own safari and game drives with a vehicle that can navigate the rough terrain and travel off the beaten path. 
Botswana Car Rental FAQ's
What is the most popular car rental in Botswana?
Economy (Volkswagen Polo or similar) is the most popular car rental in Botswana or frequently booked.
How can I rent a car Botswana
To rent a car in Botswana, you can scroll up and search for available cars by punching in your details. You can also hire a 4×4 by going on our Botswana 4×4 page.
Where can I read up more on Botswana?
You can start by checking out our blogs, which will let give you a better perspective. Another option would be to go check out the Discover Africa website. There is a lot of information on Botswana.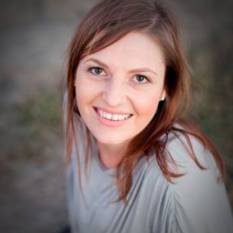 Convenience, ease and the best prices
This is how thousands of our past customers describe the customer service of our team. We strive to help travellers get around easily, safely and quickly...
Meet our team
Read customer reviews