Why Drive South Africa?
Quick, easy and efficient – compare & save from Southern Africa's top rental brands.
Wherever you're going, we can help you.
348 Branches in 5 Countries.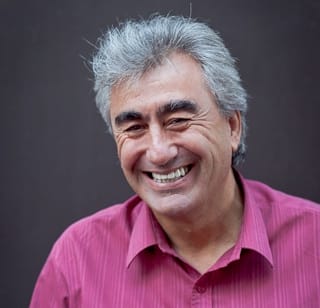 Experience, convenience, ease.
This is how hundreds of our past customers describe the customer service of our team. We strive to help travellers get around easily, safely and quickly...
Meet our team
Read customer reviews
4×4 Hire South Africa
South Africa could very well be one of the best countries in Africa for first class road travel. This doesn't mean that there isn't a world of off road adventuring to do as South Africa still have many rural and nature/wildlife areas which are heavily geared around the iconic and rugged dirt road.
4×4 hire South Africa really is a great way to get out there beyond the confines of the city whilst returning to the roots of nature. In turn exploring all the beautiful scenery Southern Africa has to offer. Call a Drive South Africa consultant today to get the best deal possible to make your ultimate camping or outdoor 4×4 experience a reality.
Best time to visit
It's generally considered that if you wish to go on with a 4×4 hire driving safari in Southern Africa, the winter months are widely regarded as a more viable wildlife viewing experience. Also if one wants to traverse these areas with a hired 4×4 winter is also considered to be a better time as there will be more roads to choose as many roads can become unmanageable during the heavy rains.
Around the area
South Africa is blessed with a world of nature within close proximity to urban areas. This makes going on a 4×4 adventure easy. Many of the urban areas have man made 4×4 trails. So adventure and freedom are literally minutes away if that is what your heart desires. South Africa has national parks and untouched nature in abundance where there are options to ride rugged naturally made 4×4 trails or cultivated ones.
Getting around
Many of the areas you wish to explore will not have roads that can't be driven on with normal 2 wheel cars. Also if you plan on seeing South Africa in the rainy seasons and still want to go on safari, hiring a 4×4 in South Africa might be your only way of achieving this successfully.
Length of stay
There are so many amazing places to see and experience in South Africa that anything less than a month you'll feel as if you've missed out, from the spellbinding Drakensberg Mountains, to the untouched sophistication of the winelands to rural adventures on unexplored dirt roads. Southern Africa really has a world of mystique and wonder waiting for you around every corner. If you only have 2 weeks, break it up by spending a week with a normal 2 wheel car and then explore the wilderness for a week with your 4×4 hire South Africa.
What to pack
This is a hard question to answer as South Africa has many climates within different areas, however if you're planning a 4×4 hire South Africa adventure where camping could be a possibility, it's best to pack for every eventuality.  Some lifesaving items that could come in handy in the wild include a torch, mosquito repellent, clothes for the heat and clothes for the cold and a first aid kit. 
Where to stay
Durban
The province of KwaZulu-Natal is well known for its untouched beauty and abundance of nature and 4×4 trails within close proximity to urban areas. Some of the 4×4 trails in the province include Ithala Game Reserve 4×4 Trails, 4×4 track at Gateway Theatre of Shopping, Stoney Ridge and Killarney 4×4 Trails.
Cape Town
Cape Town proximity to the mountains makes 4x4ing a very real reality; some of these include Atlantis Dunes, Biedouw Valley, Bushman's Cave and Gecko Rock.
Johannesburg
Although Johannesburg is South Africa's biggest urban area there is a world of 4×4 trails within close proximity to the centre of the city. Some of these areas include Sandwani Game Lodge, Protea 4×4 Adventures, Bass Lake Adventures 4×4 Trails, Hennops hiking and off road trails and Kungwini 4×4 trail. Some of these areas also have accommodation facilities.
Why hire a car in South Africa with Drive South Africa?
With drive South Africa's vast experience in all areas of car hire as well as a dedicated team of individuals who possess a world of knowledge when it comes to 4×4 hire South Africa. Drive South Africa really has you covered when it comes to hiring the perfect 4×4.
Other Southern Africa rental options
Standard cars, luxury cars, 4x4s and campers. Find just about any rental car in Southern Africa.
Drive in comfort and style in any of the luxury cars offered in Southern Africa. Convertibles, luxury sedans, sports cars, luxury SUVs and 4x4s.
Find the best deal in each car group from Southern Africa's top car hire companies.
From 2-berths to 6-berths. Choose a camper with all the modern comforts you need. Many include the kitchen sink.
Why Drive South Africa?
Browse our selection of rental cars for all your needs. We offer affordable car rental in luxury, short or long term car rental in Southern Africa.
Search Cars