Affordable Car Hire at OR Tambo International Airport in Johannesburg
If you're flying into Johannesburg, hiring a rental car from OR Tambo International Airport couldn't be easier or more affordable. Drive South Africa has a friendly team of sales and travel experts who can handle your booking and have your car ready and waiting for you upon landing. It's as easy as making a call, sending an email, or filling out the easy step-by-step online booking form.
When's the best time to visit Johannesburg?
Winter in Johannesburg is mild, with warm sunny days but chilly mornings. The best season to visit Johannesburg is in spring or summer when the weather is warm and dry.
Affordable car hire from Johannesburg airport makes it easy to explore the sights of the city. You'll also be reasonably close to South Africa's East Coast, where you can enjoy stunning beaches and warm weather all year round.
Around the Area in Johannesburg
Braamfontein is fantastic for its abundance of arts, culture, and nightlife. You can also have a great time in iconic Melville and the wonderfully cosmopolitan Greenside. Not far from Johannesburg is the Credle of Humankind, a UNESCO World Heritage Site.
If you're traveling outside of Johannesburg and heading into rougher terrain in the nature reserves, it makes sense to hire a 4×4 at Johannesburg airport. 
Getting Around OR Tambo Airport Johannesburg
Johannesburg is a sprawling cityscape of roads and routes. Although there is public transport on offer, it doesn't really compare to the options available in Europe or America. The best way to get around is in a hired car, so you can choose where and when you want to explore the city.
How long should you stay in Johannesburg?
Spend a week in Johannesburg and you'll have ample time to explore the most popular sights and experiences. If you really want to make the most of the region, though, we recommend two weeks because you'll be able to take in the great outdoors and wildlife in the nature reserves.
What to pack for a holiday in Johannesburg
Johannesburg enjoys hot summers, but winter can be wet, cold, and windy. We'd suggest packing light, cool clothing for summer (don't forget the sunscreen!) and adding more layers and a beanie, scarf, and gloves for winter.
Where to stay in Johannesburg
Melville
With its excellent restaurants and bustling nightlife, you'll always have something to do in Melville. The area also boasts a wide range of accommodation to suit every budget.
Sandton
With its high-rise buildings and shopping malls, Sandton is the perfect option for the wealthier tourist looking for luxury accommodation.
Cheap Car Hire OR Tambo Airport FAQ's
How Old must I be to Hire a car in OR Tambo?
Most suppliers require you to be 21 as an international driver and 23 for South African drivers, you are also required to have held a valid license for at least 2 years before hiring a car.
There are various options depending on the supplier so please contact us if you are below this age and need to hire a vehicle.
To Hire a Car in OR Tambo you must be 25 years old.
Will the tank be full when I receive it in OR Tambo?
Fuel is charged from depot to depot in Johannesburg and the rest of South Africa. Every vehicle leaves the depot full and is re-fuelled upon return. If your vehicle is delivered to you then the tank may not be completely full depending on the distance from the nearest depot.
In the same way, if your vehicle is collected from you it will be re-fuelled when it returns to the depot so you will be liable for the cost of the fuel from the collection point to the nearest depot.
How does my rental deposit work when hiring a car in OR Tambo?
When you hire a car in Johannesburg, if you have chosen a package with an excess then you will be required to have he full excess value available on your credit card for a deposit. If you return the vehicle without any damages then this amount will be refunded to you. If repairs are required or parts need to be replaced then you will be charged the correct amount and any remaining funds will be refunded to you.
No matter what package you have chosen you will be required to pay a rental deposit. This varies from R1000 to R2000 depending on which supplier is used. This deposit will be refunded if the vehicle is returned on or before the agreed date and time with a full fuel tank. If the vehicle requires re-fuelling then you will be charged for this and the remaining funds will be refunded. If you return your vehicle late without contacting Drive South Africa then you will be charged for the additional days at the supplier's extension rates.
Can a vehicle model be guaranteed in OR Tambo?
No. A specific model can be requested but not guaranteed. Rental vehicles are put into group i.e. Group A or Group D, so you will be hiring a car in a specific group, not a specific vehicle. The supplier reserves the right to replace certain models on their fleet without prior notification. The advertised vehicle gives an indication of the type of vehicle and features to be expected.
The only time you will hire a specific vehicle is when you enquire around our luxury fleet.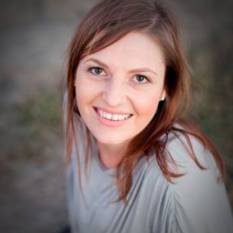 Convenience, ease and the best prices
This is how thousands of our past customers describe the customer service of our team. We strive to help travellers get around easily, safely and quickly...
Meet our team
Read customer reviews
Other types of vehicles available in Johannesburg OR Tambo International Airport
Standard cars, luxury cars, 4x4s and campers. Find just about any vehicle to hire in Johannesburg OR Tambo International Airport.