Car Hire in Sandton
A bustling suburb of Johannesburg, Sandton plays an important role as the financial district as well as an affluent residential neighbourhood. Drive South Africa provides Sandton car rental for business, recreation and tourism. This opulent suburb with one of the largest conference centers on the continent hosts businesses, investment banks and financial houses. In September 2000 the JSE Securities Exchange moved its premises to Sandton. Car hire is a convenient means of navigating Johannesburg from Sandton.
Sandton Car Hire Options
Drive South Africa's Sandton car hire provides a number of options on its comprehensive fleet of rental cars available through an established national network of international car hire companies. Rental cars through Drive South Africa offer limited or unlimited mileage car hire options, automatic or manual transmission and a broad range of vehicles from 4×4 hire, mini buses and 7-seater vans, luxury vehicles and cheap car hire. Sandton as a financial hub attracts a prominent number of business travellers from around the world, Drive South Africa has a rental car to meet your needs, be it business or leisure. Our association with South Africa's most reputable car hire companies ensures you are safeguarded for all roadside assistance. We've been putting businessmen and tourists in hire cars since 2002, our industry experience and team of qualified consultants means we'll put you behind your optimal rental car.
Drive South Africa Online Car Hire Booking System
Drive South Africa's Sandton online car hire booking system provides a reliable and secure online reservation service. Your choice of rental vehicle is reserved by Drive South Africa at an affiliate car hire company, and payment is made through our online payment system which accepts the following major credit cards: VISA, American Express, Master Card and Diners Club. Our online car rental software can be used to compare cheap car hire quotes and online car hire prices. Its quick, easy to use and requires no obligation.
Sandton Car Rental Insurance
When reserving your online car rental you'll be presented with a selection of Sandton car rental insurance options. We offer standard and super insurance for car hire on all our vehicles, and we offer max insurance cover and no excess car hire insurance on our most popular vehicles.
Sandton Car Hire Convenience
Returning your rental car is a convenient process with Drive South Africa's affiliates offering numerous car rental return depots and drop-off locations throughout South Africa. Additionally, Drive South Africa has made arrangements to allow rental cars to be taken into the following countries
Botswana
Lesotho
Namibia
Mozambique
Swaziland
Zambia
Please confirm if any restrictions apply to your Sandton rental car if travelling to any of the countries listed above.
Sandton Car Hire Best Prices
Regular car hire comparison across the industry ensures Drive South Africa continues to bring you the best car hire prices for our entire range of vehicles from our Sandton luxury car hire to our cheap car rental in Sandton. Our online car software allows you to compare car hire prices and obtain car rental quotes without obligation. Please refer to the website for car rental Sandton specials, including long-term car hire prices and monthly car rental rates. We service Johannesburg Airport car rental on a dedicated page.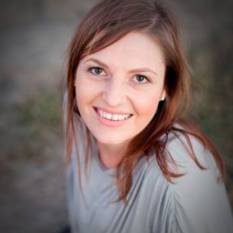 Convenience, ease and the best prices
This is how thousands of our past customers describe the customer service of our team. We strive to help travellers get around easily, safely and quickly...
Meet our team
Read customer reviews