Car Hire in Polokwane
Polokwane, formerly known as Pietersburg, is the capital of the Limpopo Province and a large metropolitan and cosmopolitan area. Polokwane's proximity to neighbouring Botswana, Mozambique, Swaziland and Zimbabwe, as well as its convenient distance from the Kruger National Park and Magoebaskloof make Polokwane car rental an ideal way of getting around this area. The abundance of adventure in every direction makes independent mobility a priority on most visitors' agendas.
Drive South Africa offers affordable Polokwane car rental in South Africa.
Polokwane Car Hire Options
Drive South Africa's Polokwane car hire provides several options on its wide range of rental cars, Drive South Africa sources these vehicles through an established network of South African car rental companies. Our rental cars come with unlimited mileage car hire options on a wide range of vehicles including 4×4 hire, mini buses and 7-seater vans, luxury vehicles and cheap car hire. Polokwane is well positioned with attractions and interesting locations in every direction.
Our association with prominent South African car hire companies ensures you are covered in the unlikely event that you need roadside assistance.
Drive South Africa's industry experience reaches back to 2002 and this coupled with our team of knowledgeable travel consultants means we'll put you behind the wheel of a vehicle suited to your needs, taste and budget.
Drive South Africa Online Car Hire Booking System
Drive South Africa's Polokwane online car hire booking system provides a safe and reliable online reservation service. Your vehicle is booked by Drive South Africa on your behalf to be ready at the location chosen by you. Payment is processed through our online payment service, if you require any assistance with your online Polokwane car rental reservation, our travel consultants are ready to help you. Our online car rental software can be used to compare cheap Polokwane car rental quotes and Polokwane car hire prices.
Polokwane Car Rental Insurance
When reserving your car you'll be able to select a Polokwane car rental insurance package. We offer standard and super insurance on all our vehicles, and a no excess car hire insurance option on our most popular vehicles.
Polokwane Car Hire Convenience
Returning your rental car is a convenient process as our affiliates offer multiple drop-off branches and locations throughout South Africa. Drive South Africa also has arrangements to allow your rental car to be driven across international borders and into the following countries
Botswana
Lesotho
Namibia
Mozambique
Swaziland
Zambia
If you wish to travel into these countries in your Polokwane rental car, please consult a Drive South Africa travel advisor. They can assist you with any documentation required for international self-drive and advice on international car hire travel.
Polokwane Car Hire Best Prices
By conducting regular car hire price comparison across the industry, we continue to bring our customer's cheap Polokwane car hire and the best value for money car hire prices.
Choose Drive South Africa for prompt, professional service and the best rates for your Polokwane car rental.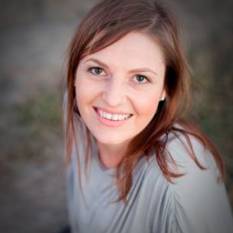 Convenience, ease and the best prices
This is how thousands of our past customers describe the customer service of our team. We strive to help travellers get around easily, safely and quickly...
Meet our team
Read customer reviews
Why Drive South Africa?
Quick, easy and efficient – compare & save from Southern Africa's top rental brands.
Why rent from Drive South Africa?
Because we work with the best rental companies in Southern Africa, you have a pick of the lot. With 1000s of vehicles to choose from, unlimited mileage, easily comparable prices, cars sanitised on every rental, flexible cancellation and dedicated customer service, you know that Drive South Africa is your best bet.
Search Cars