Car hire at Johannesburg OR Tambo International Airport
Johannesburg airport is a great place to hire a car from as the city is a hub for both commerce and entertainment in this leading African country. Drive South Africa has a friendly team of both sales and travel experts who are waiting to make your Car hire Johannesburg Airport wish come true.
So get on the phone, send an email or fill out the easy step by step online booking form and the vehicle of your choice will be waiting at Johannesburg International Airport (O.R Tambo International Airport) ready for you to start exploring this great country. Car hire Johannesburg Airport really is a breeze and many of the major brands are waiting to be driven around the roads of this leading city.
Car hire Johannesburg is easiest done with Drive South Africa.
Best time to visit Johannesburg
Johannesburg experiences chilly winters with sunny days, but the mornings can become unbearably cold. It's widely considered that the best time to visit Johannesburg would be during the spring or summer months, where the weather is warm and dry.
This is also the best time to see all the flora in bloom and Johannesburg is also accredited for having the biggest man-made forest on the planet.
Car hire Johannesburg Airport is a great way to experience this great South African province. What's nice about Gauteng province if you're fairly close to the East Coast of the country which boasts world-class beaches and significantly warmer all-year-round weather. Hiring a car in Johannesburg is easy due to the weather being good very often.
Around the area Johannesburg
The Braamfontein area is great for the abundance of arts, culture and nightlife. Other notable areas are the iconic Melville and cosmopolitan Greenside, another great option to taking a short drive to the UNESCO World Heritage Site – The Cradle of Humankind.
Johannesburg airport car hire will ensure you that you are able to get to all these great places efficiently. When you hire a car in Johannesburg it will enable you to get to all the places in Johannesburg with ease.
Getting around Johannesburg
Johannesburg really is a sprawling city scape of roads and routes. Although public transport has improved with the introduction of the world-class Gautrain rail network, this facility is still limited to where it can get to, so even more so than the other two major urban areas of the country a car is absolutely essential when wishing to navigate the city.
Hiring a car in Johannesburg will make travelling a whole lot easier.
Length of stay Johannesburg 
Johannesburg is doable in a week but if one wishes to really immerse themselves in the culture whilst experiencing neighbouring towns, nature and wildlife, roughly two weeks would be a more sufficient time frame.
If you feel you need more time please check the visa requirements of your country of origin before departure and to see how much time they give you and what are requirements for extending your visa are.
Car hire Johannesburg Airport will give you the freedom to venture further which might prompt you to extend your stay. If you hire a car in Johannesburg make sure you book it for the whole time that you are there.
When you hire a car with Drive South Africa you can be expected to get the best and cheapest prices when renting a car in the Johannesburg Airport. By being able to compare and select with Drive South Africa you will be able to get the best priced vehicle for your budget.
What to Pack for Johannesburg
It's best to prepare for all weather conditions, the summer months are generally hot and dry and the winter months can become bitterly cold. Summer has the occasional thunderstorm so pack some waterproof clothing and a jacket or two. 
Where to Stay in Johannesburg
Melville
Melville is a very established urban, residential, business and entertainment area in Johannesburg with a world of accommodation facilities to choose from which suit all budgets.
Sandton
Sandton is one of the financial and business hubs of the city and is definitely a region which is for the higher end tourist looking for a bit of pampering and luxury in the city.
Why Hire a Car at Johannesburg Airport with Drive South Africa
If you're arriving at the O.R Tambo airport, this is the best place to rent a car in Johannesburg if one wishes to experience all the amazing sights and sounds this amazing province and country has on offer. Here at Drive South Africa, we are waiting to make your every wish and demand a reality in terms of excellent value and service when renting a credible vehicle from a credible company.
Get in touch today and get driving through South Africa. This city will more than likely be your destination of arrival Johannesburg airport car hire will ensure you have the easiest possible arrival and experience whilst exploring the city and surrounding areas.  When renting a car in Johannesburg through Drive South Africa it is important to make sure that you will be well looked after and the service that you will receive will be top class.
Renting a car in Johannesburg FAQ's
How old must I be to Rent a car in South Africa?
Most suppliers require you to be 21 as an international drivers and 23 for South African drivers, you are also required to have held a valid license for at least 2 years before renting a car.
There are various options depending on the supplier so please contact us if you are below this age and need to rent a vehicle.
Will the fuel tank be full when I receive it?
Fuel is charged from depot to depot in Johannesburg and the rest of South Africa. Every vehicle leaves the depot full and is re-fuelled upon return. If your vehicle is delivered to you then the tank may not be completely full depending on the distance from the nearest depot.
In the same way, if your vehicle is collected from you it will be re-fuelled when it returns to the depot so you will be liable for the cost of the fuel from the collection point to the nearest depot.
How does the car rental deposit work in Johannesburg?
When you rent a car in South Africa, if you have chosen a package with an excess then you will be required to have he full excess value available on your credit card for a deposit. If you return the vehicle without any damages then this amount will be refunded to you. If repairs are required or parts need to be replaced then you will be charged the correct amount and any remaining funds will be refunded to you.
No matter what package you have chosen you will be required to pay a rental deposit. This varies from R1000 to R2000 depending on which supplier is used. This deposit will be refunded if the vehicle is returned on or before the agreed date and time with a full fuel tank. If the vehicle requires re-fuelling then you will be charged for this and the remaining funds will be refunded. If you return your vehicle late without contacting Drive South Africa then you will be charged for the additional days at the supplier's extension rates.
What do I do if I get into a accident with my rental car?
If a third party is involved make sure you get all their details – name, ID or passport number, address and telephone number, vehicle registration, make, and model. You will need to contact the supplier as soon as possible but no more than 24 hours after the incident. They will require a full and detailed description of the accident.
If your vehicle needs to be replaced the supplier will arrange to do this. You also need to report the accident to the nearest police station and supply the car rental company with the case number.
We always recommend Super cover instead of Standard cover as this will cover you more extensivly if an accident should occur while travelling through Johannesburg and South Africa as a whole.
Can the vehicle model be guaranteed?
No. A specific model can be requested but not guaranteed. Rental vehicles are put into group i.e. Group A or Group D, so you will be renting a vehilce in a specific group, not a specific vehicle. The supplier reserves the right to replace certain models on their fleet without prior notification. The advertised vehicle gives an indication of the type of vehicle and features to be expected.
The only time you will rent a specific vehicle is when you enquire around our luxury fleet.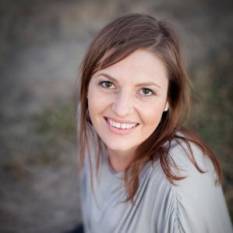 Experienced service with convenience and ease.
This is how hundreds of our past customers describe the customer service of our team. We strive to help travellers get around easily, safely and quickly...
Meet our team
Read customer reviews
Why hire a car with Drive South Africa?
Quick, easy and efficient – compare & save from Southern Africa's top rental brands.
Other types of vehicles available in Johannesburg OR Tambo International Airport
Standard cars, luxury cars, 4x4s and campers. Find just about any vehicle to hire in Johannesburg OR Tambo International Airport.
Why rent a car with Drive South Africa?
Browse the widest selection of cars for all your needs. We offer affordable car to luxury, short or long term rentals in South Africa, Botswana, Nambia and beyond.
Search Cars