Car Hire in Potchefstroom Town Centre
If you prefer to travel at your own pace, then Potchefstroom Town Centre car rental is definitely worth considering for any trip to this North West town. While it may not be widely known as a tourist destination, this town has certainly earned its place amongst the hearts of South African students. Home to a large university and a wide range of historical, scenic and cultural attractions, the town also plays an important role in farming and hospitality sectors.
Once you have collected your car rental in Potchefstroom Town Centre, you can begin exploring at leisure. Highlights include OPM Prozesky Bird Sanctuary, Buffelsvlei Wild Animal Park, Edwardian City Hall, Heimat building, magistrate's office, the old Gunpowder House, Sanlam Auditorium, City Gardens, Potchefstroom Golf Course, North-West University Botanical Garden and the Bult – a series of restaurants and pubs.
Affordable Car Rental in Potchefstroom Town Centre
Through our network of leading Southern African rental companies, Drive South Africa allows you to compare and save on a huge range of late model vehicles. From standard models all the way to luxury, utility, people movers and rugged options such as 4×4, you are sure to find just the right car for your needs.
Whether you are visiting the town for business or on holiday, self-drive takes the stress out of getting around. And, to give you even more peace of mind, all bookings done through Drive South Africa are inclusive of after-sales services such as roadside assistance to keep you safe during your travels. Insurance and GPS enabled vehicles can also be arranged at a small extra cost. Get there safely and simply with affordable Potchefstroom Town Centre car rental.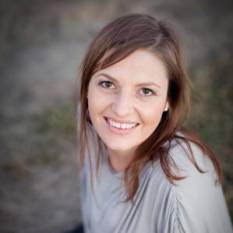 Experienced car hire with convenience and ease.
This is how hundreds of our past customers describe the customer service of our team. We strive to help travellers get around easily, safely and quickly...
Meet our team
Read customer reviews
Why hire a car with Drive South Africa?
Quick, easy and efficient – compare & save from Southern Africa's top rental brands.
Other Southern Africa rental options
Standard cars, luxury cars, 4x4s and campers. Find just about any rental car in Southern Africa.
Luxury Car Hire South Africa
Drive in comfort and style in any of the luxury cars offered in Southern Africa. Convertibles, luxury sedans, sports cars, luxury SUVs and 4x4s.
From 2-berths to 6-berths. Choose a camper with all the modern comforts you need. Many include the kitchen sink.
The largest range of 4x4s to choose from in Southern Africa, each with a unique configuration. Find the right vehicle for your next 4x4 adventure.
Why rent a car with Drive South Africa?
Browse our selection of rental cars for all your needs. We offer affordable car rental in luxury, short or long term car rental in Southern Africa.
Search Cars