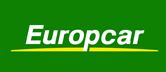 Europcar South Africa is one of the largest car rental companies in South Africa, aiming to be people's car rental company of choice, and recognised as a brand that makes a difference to people, customers and the planet. Europcar's high performance culture delivers car rental solutions that are both personal and simple to every market they serve, in all in all car rental locations like Cape Town airport. Europcar has a network of more than 90 car rental branches in South Africa offering a wide range of compact rental cars, economy car rental, van and luxury car hire. Drive South Africa has chosen Europcar South Africa as one of its official car rental partners.
About Europcar South Africa Car Rental
Europcar South Africa was launched in September 1996, as a franchise of Europcar International. Europcar South Africa is owned by Imperial Holdings. Europcar car rental believes in service excellence, reliability and integrity and making car rental easy for customers.
Nelson Mandela's Children Fund
Europcar South Africa is a proud supporter of the Nelson Mandela's Children Fund. By donating a portion of every car rental towards the fund, Europcar is able to assist the Nelson Mandela's Children Fund achieve its mission to nurture, motivate and care for South Africa's children and youth.